What's your favorite cookie? Chocolate chip? Sugar? Oatmeal raisin? Or maybe visions of gingerbread cookies are dancing in your head this time of year.
No matter what your top choice is, it's time to refill your cookie jar in honor of National Cookie Day on Dec. 4.
The origin of National Cookie Day
While there are over 1,500 national days in the United States, National Cookie Day has a unique origin. The long-running children's television program Sesame Street first included National Cookie Day on its calendar on Nov. 26, 1976. A few years later, the book The Sesame Street Dictionary, first published in 1980, featured the lovable Cookie Monster proclaiming National Cookie Day for all to see.
In 1987, Matt Nader, president of the San Francisco-based Blue Chip Cookie Company, decided to make things more official. According to an article published in the Los Angeles Times, Nader wanted to set a date during the festive holiday season "because that's when people indulge."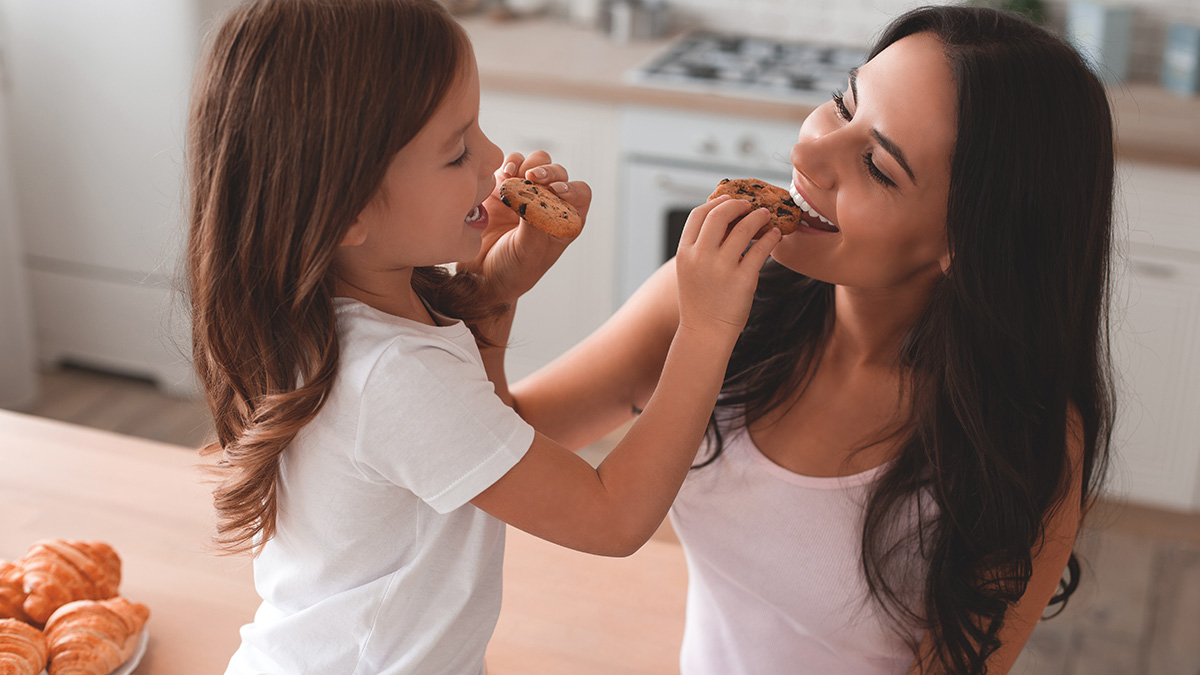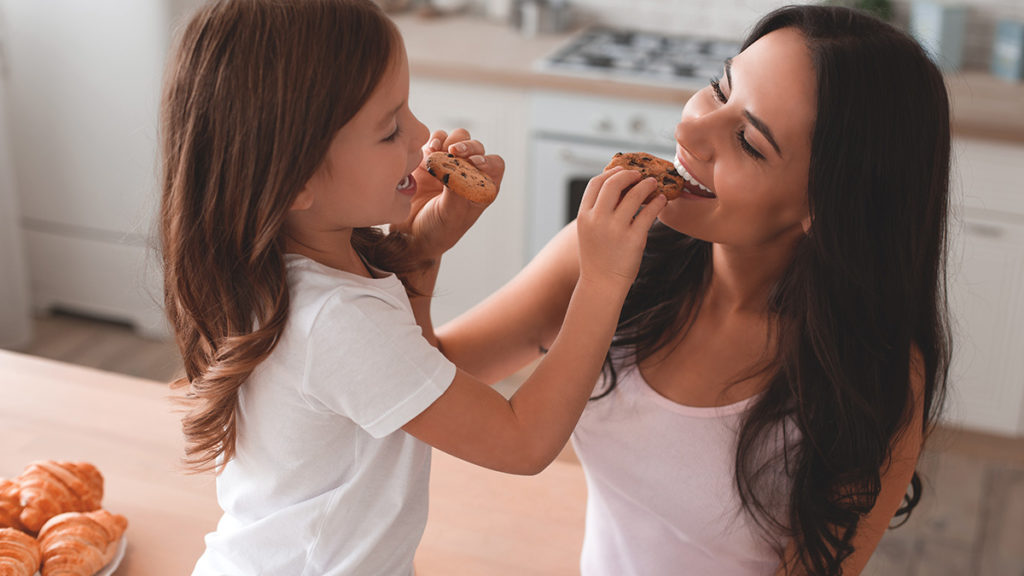 He's right. During Christmas, many of us are pulling out our favorite cookie recipes and stocking up on the ingredients for holiday baking. Why not use some of that energy to celebrate National Cookie Day?
We've rounded up nine ideas to help you get the cookie party started. You can use your creativity to do the rest.
Order cookie gifts
Let's face it: Everyone on your holiday shopping list likes cookies. And there's no better day to do some gift buying than Dec. 4. Just don't forget to get some for yourself, too. After the year you've had, you deserve it.
Try a new cookie recipe
Sure, you want to go with your family's tried-and-true favorites this holiday season. But by experimenting a little on National Cookie Day, you might find a winner to add to the traditional mix.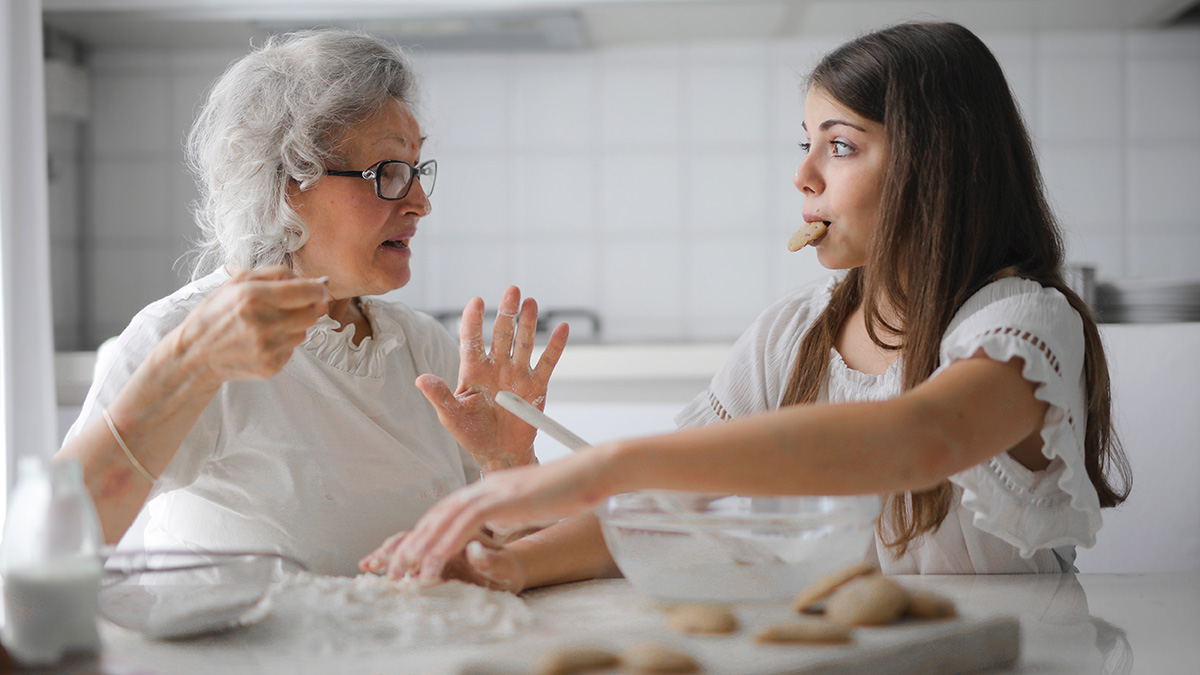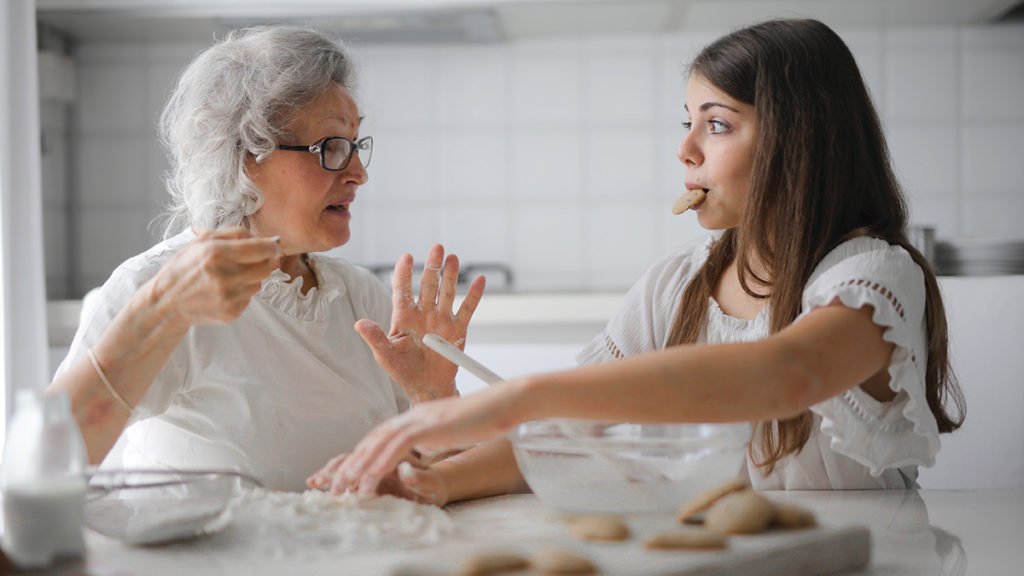 Maybe introduce a new ingredient to one of your favorites, such as adding pumpkin to your time-honored chocolate chip recipe or folding in some crushed candy canes to your usual sugar cookies. Or, get creative and whip up a batch of cookies you've never made before with ingredients you already have on hand. Don't forget the cookie dough.
Share the love
Make National Cookie Day a day of giving back to your community. After baking batches of your yummy cookies, bring some to the first responders in your community for them to enjoy. Another idea is to bring cookies to a neighbor who's had a tough year. Or, you could send your child to school with a box of cookies for their teacher to show them how much you appreciate them.
Plan a cookie exchange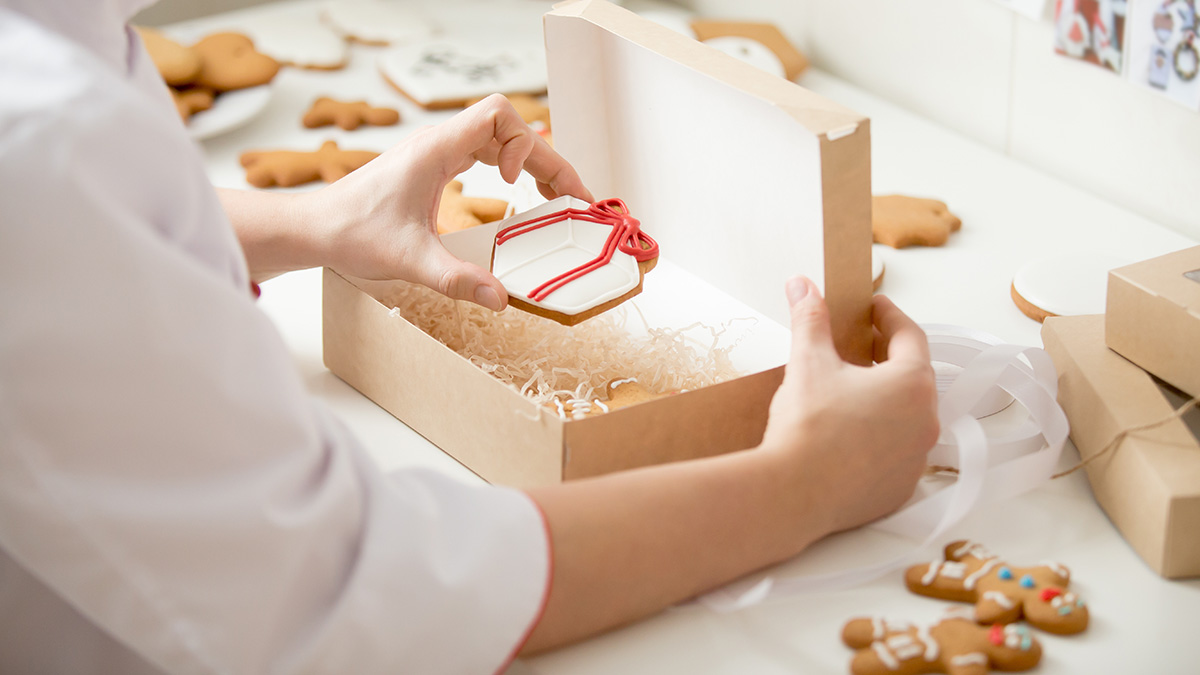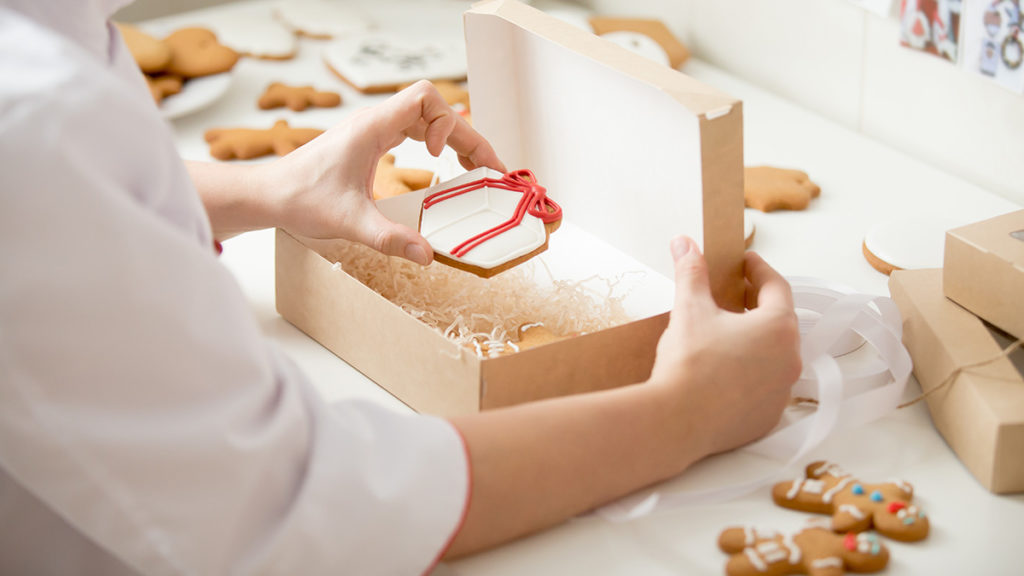 Cookie exchanges are fun ways to gather with friends and enjoy the fruits of each other's labor. Since getting together in person may still be a challenge this year, why not host a virtual exchange? Have everyone send a box of cookies to all the other participants and then jump on a video call to discuss each cookie and which ones you like best. Or you could do a hybrid get-together, with some friends and family right there in your kitchen and others via video chat.
Find freebies
Just like on other food-related holidays, such as National Pizza Day and National Doughnut Day, you might find that some stores or restaurants are giving away free goodies or offering special discounts on Dec. 4. And the best news is, calories don't count on National Cookie Day!
Bake and decorate at the same time
There's nothing that smells more Christmas-y than gingerbread baking in the oven. A fun way to celebrate National Cookie Day is by baking gingerbread and then using it to build a gingerbread house. (You also have the option to buy all the house pieces already made and just focus on the building part.) Don't forget to go wild with the gumdrops, sprinkles, peppermints, and candy canes as decorations.
Get crafty
Speaking of going wild with sprinkles and candies, celebrate National Cookie Day with a family cookie decorating contest. Start by pre-baking a batch of delicious sugar cookies, and then gathering all your decorating ingredients. (As with the gingerbread house, you can order everything you need for this activity to speed things up.) Use a timer to make things interesting, if you'd like, and think of special awards, such as Most Original, Best Use of Sprinkles, and Most Humorous so that everyone can come away a winner.
Visit your local bakery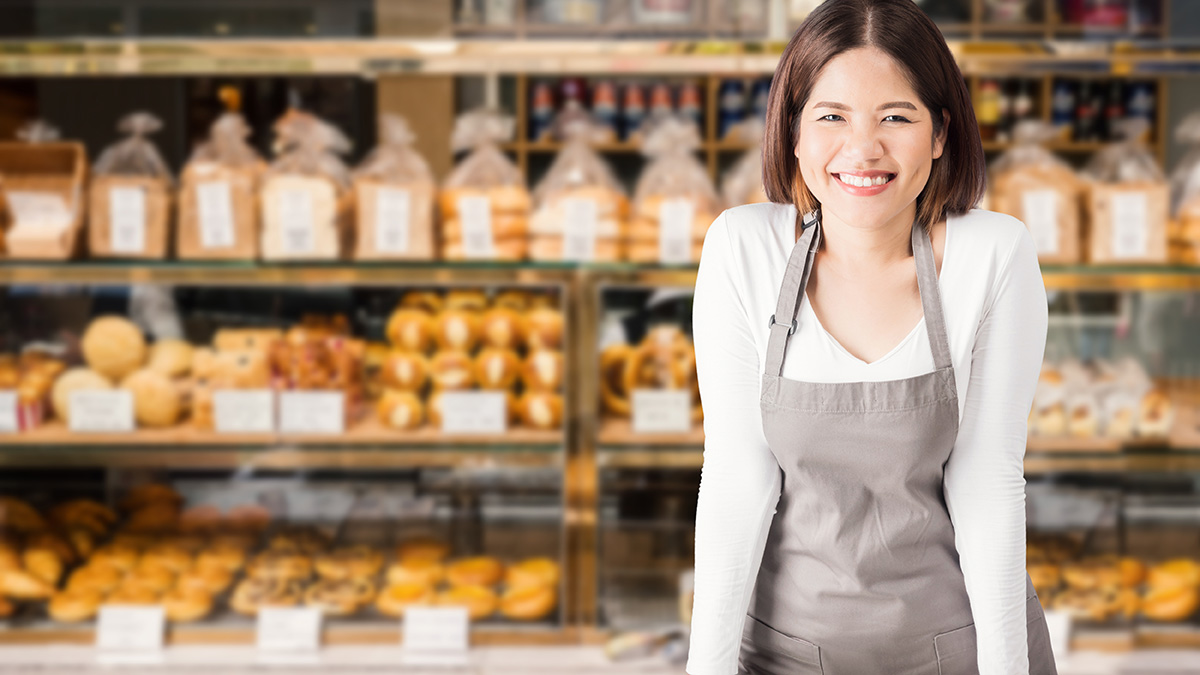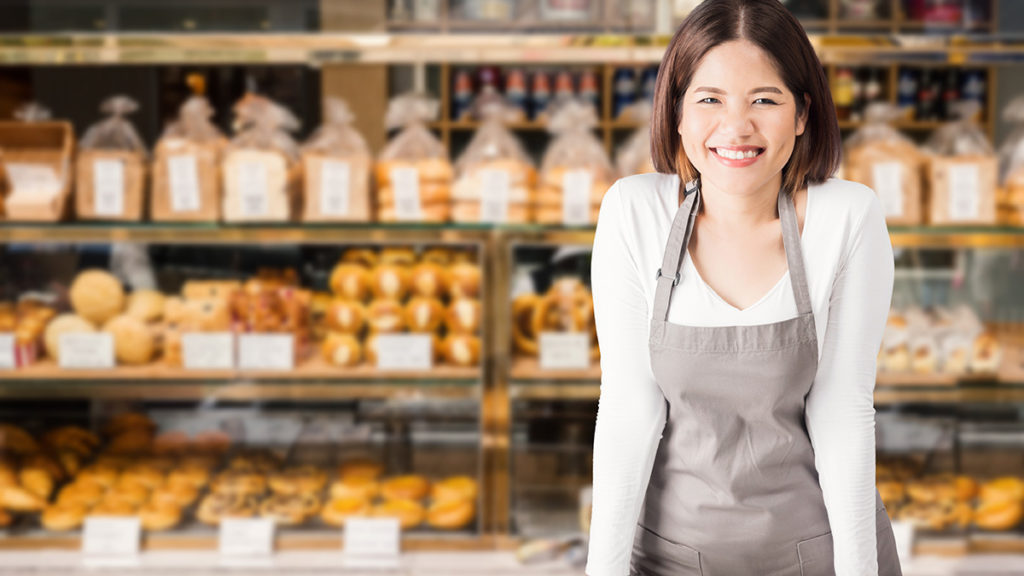 Small local businesses have had a rough time of it of late. Why not mark National Cookie Day by taking a trip to your local bakery for some of their fresh-baked treats? Be sure to buy enough so you can eat one there and have another one on your way home. Then post a glowing review (and maybe a photo) on the bakery's social media or tag it in your post to encourage others to support local businesses. to encourage others to support local businesses.
Amaze your friends with cookie trivia
No matter how many cookies you eat on National Cookie Day, there's always room for a little cookie knowledge. Here are a few cookie facts to learn on this most momentous of days.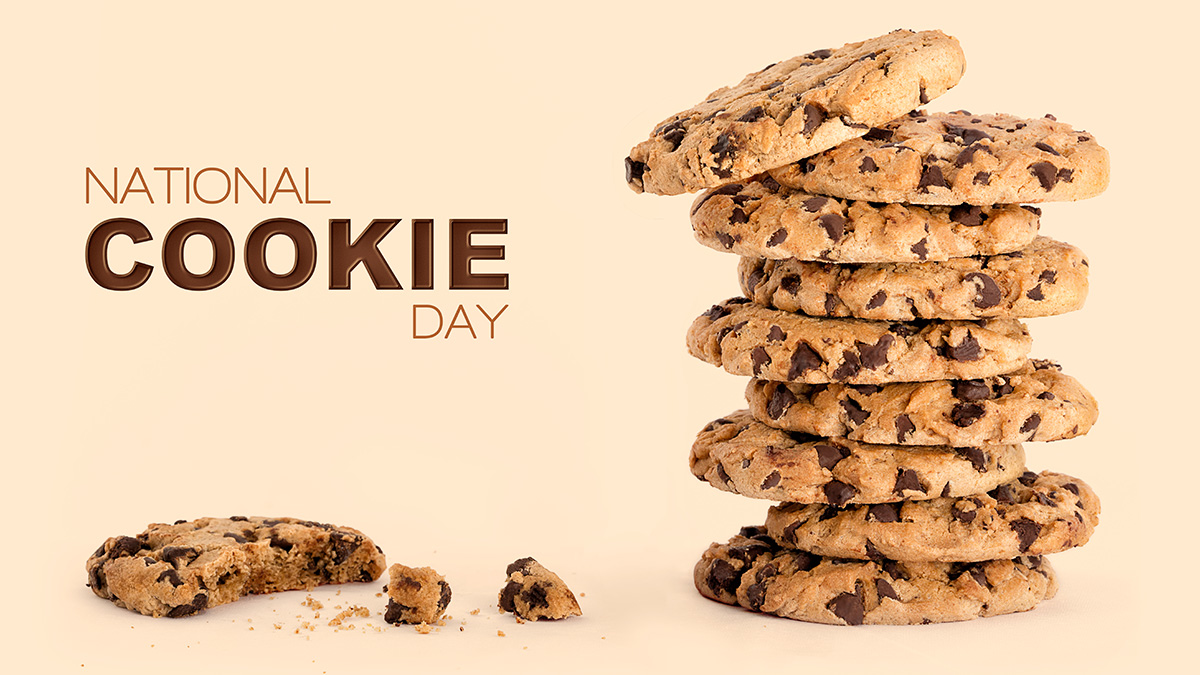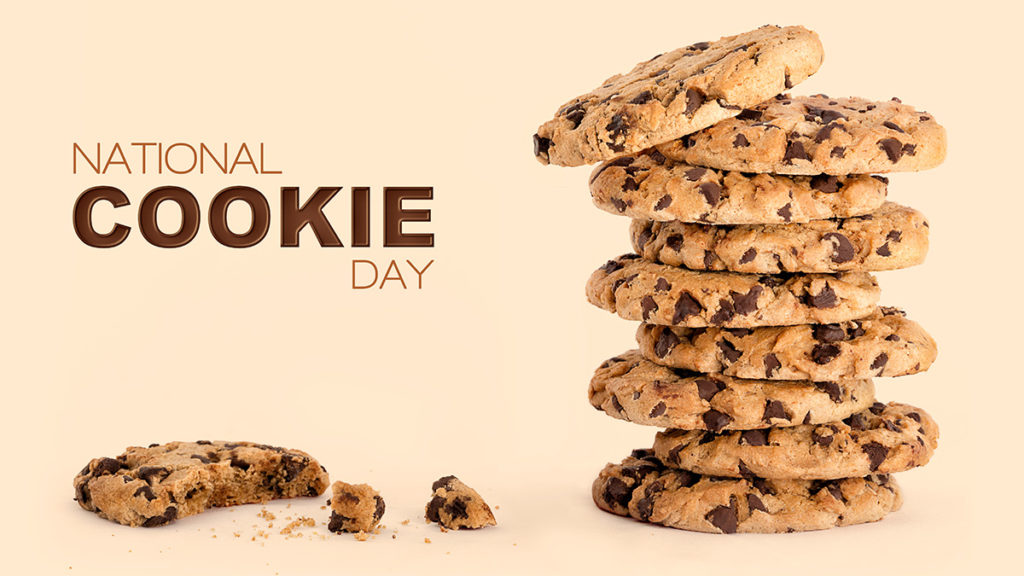 Americans consume over 2 billion cookies a year. That's equal to about 300 cookies per person!
Ruth Graves Wakefield created the chocolate chip cookie in the 1930s at the Toll House Inn Restaurant in Massachusetts.
The English word "cookie" comes from the Dutch "koekje," which means "little cake."
You can find hundreds of different cookie cutters — in all materials, shapes, and sizes — at the National Cookie Cutter Historical Museum in Joplin, Missouri.
About half of the home-baked cookies in the U.S. are chocolate chip.
The Immaculate Baking Company in North Carolina holds the world record for baking the largest chocolate chip cookie. On May 17, 2003, the company baked a cookie that weighed 40,000 pounds and had a diameter of 101 feet!
However you choose to spend National Cookie Day, we hope you have fun. And, when it's over, you won't even have to wait an entire year to try out some of these ideas. National Chocolate Chip Cookie Day is Aug. 4, 2022!
---