Whether you're looking for thoughtful holiday gifts, milestone birthday gifts, or something special just because, the Ultimate Gift Guide brings you topnotch advice on everything gifting. From gifts for her and gifts for him to gifts for family, friends, colleagues, and more, you're in the right place for finding the best picks for everyone on your list!
The holiday season will be a bit different this year — from where and how we celebrate to who we are celebrating with. We have been busy thinking about how to create meaningful and festive virtual gatherings centered around a special, extended, holiday-themed table.
In this guide, we provide ideas for how you can turn your holiday table into a virtual gathering place where your friends and family can enjoy time together. In fact, you might have more people at your table than ever before! If you do, enter our #virtualholidaytable Sweepstakes. The winner will receive gifts from across across the 1-800-FLOWERS.COM, Inc. family of brands for an entire year. For information about how to enter, see the sweepstakes information below.
Stay tuned for Part II, where we will introduce you to some great holiday food traditions that you may want to incorporate into your extended table menu this season!
Thinking about what to buy the people on your list this year?
Gifts for the holiday table are a great place to start. Buy one for you, and one for someone attending your virtual holiday gathering!
Co-Create the Virtual Holiday Table
The holiday table plays a central role in our celebrations. It can still be just as important in a year where we are getting together over video chat. The idea is to get together ahead of time and choose a common theme and style that you can all use to decorate your tables in a similar way — from the centerpiece, to the tablecloth, accessories, and place settings. Choose your favorite style and send it to your friends and family — together, you can pick the one that you like the most and make a plan to achieve the look for your perfect table!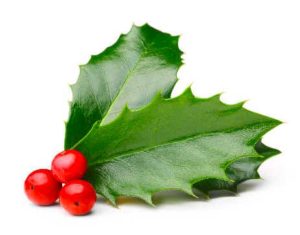 Explore designs for your extended holiday table
Share the idea with friends and family or send items as gifts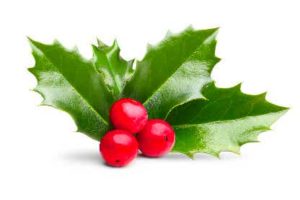 Farmhouse Chic
This popular, chic yet homey, rustic look can be achieved by using a simple and neutral color palette of whites, greys and beiges, and decorating the table with elements from nature like pinecones and simple greenery combined with place settings of earthenware, pottery and clear or mercury glass.
Explore ways to create an extended, virtual holiday table in the Modern Farmhouse style with centerpieces and accessories to tie the whole look together.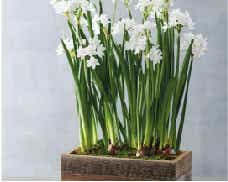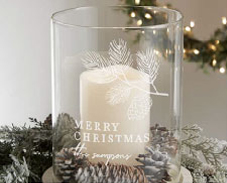 Classic Sophistication
There is nothing more elegant than a refined holiday table. Stick to a classic, crisp white tablecloth and accessorize with red roses, poinsettias and holly. Long candles and crystal stemware set the tone for a special gathering.
Take a look at how you might create this class look for your virtual holiday table with red and white centerpieces and elegant elements that will bring it all together.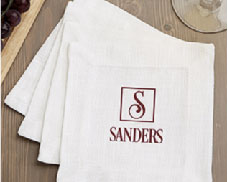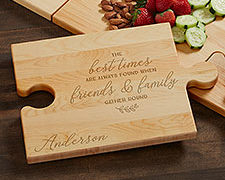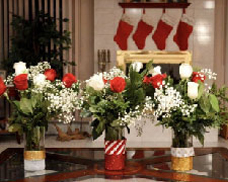 Fun & Festive
The possibilities are endless — so have some fun with the holiday table this year, mixing bright colors with iconic elements such as candy canes, reindeer ornaments, and Christmas tree candles. It will be the most memorable winter wonderland ever seen!
Have a great time planning your virtual holiday table in this look. Nothing is off limits when the goal is to have fun. Bring out some of your old holiday decor favorites and combine them with some new festive new items and Santa himself just might want to join you!
Winter Blues
Appropriate for Hanukkah or Christmas (or anytime, for that matter), blue is a beautiful color for a winter table. Dress your table up or down with a base of white with royal or midnight blue accents and a dash of silver sparkle. Add a string of white lights to your centerpiece to get that holiday glow.
Get the right kind of "holiday blues" for your extended, virtual table. Start with one iconic element — whether it be the flower arrangement or plates and work out from there. See how each member in your group adds their personal touch to the concept. It's something that might even be fun to talk about during your special meal!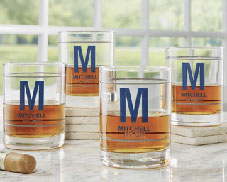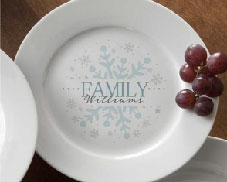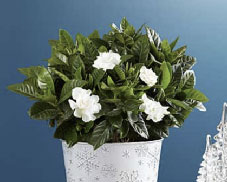 Gather around the holiday table
Invite your friends and family to your virtual, extended table
Plan a foolproof holiday gathering with these tools and tips
1.
Plan the gathering
Decide on your participant list, your theme, and your menu
2.
Choose your activities
How will you spend your time together?
Organize a virtual Secret Santa swap using Elfster
Try out some great conversation starters with Table Topics, a set of cards with lots of subjects to talk about at the dinner table
Create the playlist: We all have our family favorites. Collaborate on a family holiday

Spotify

playlist with all of those special songs you love to hear
3.
Choose your tech
There are lots of ways to connect at your virtual table. Here are some of our favorites:
Our Top Virtual Game Picks
Nothing says "holiday" more than games around the table! Here are some links to great games you can play virtually!

Looking for more virtual celebration tips?
Check out our articles below for additional advice on how to make this holiday season merry, meaningful, and safe.
Tips for Planning a Virtual Secret Santa
The Easy Guide to Hosting Your First Virtual Hanukkah