Find out fascinating facts and interesting tidbits about cookies and the ingredients found in them in our series "Inside the Dough." Our resident expert at Cheryl's Cookies offers helpful tips on how to ship cookies, including what kinds of cookies travel best and how to box them up.
Making someone a gift is one of the most thoughtful things you can do for them. Making home-baked treats and sending them to a loved one far away is even more special. Imagining friends or family enjoying those freshly made cookies can make you feel like you're close together, even for a moment.

So, you want to make sure that those precious goodies arrive fresh and intact. And with a little planning and forethought — and these helpful tips from Jymme Albertson, merchandising associate at Cheryl's Cookies — you can ensure that they do.
Which cookies ship best
Many of the cookies that are great for shipping are also among the most classic and loved varieties.
"Solid cookies, such as chewy chocolate chip, oatmeal, and ginger, travel well," Albertson says. "Glazed and iced cookies are appropriate too, as long as you let the icing set completely before packing."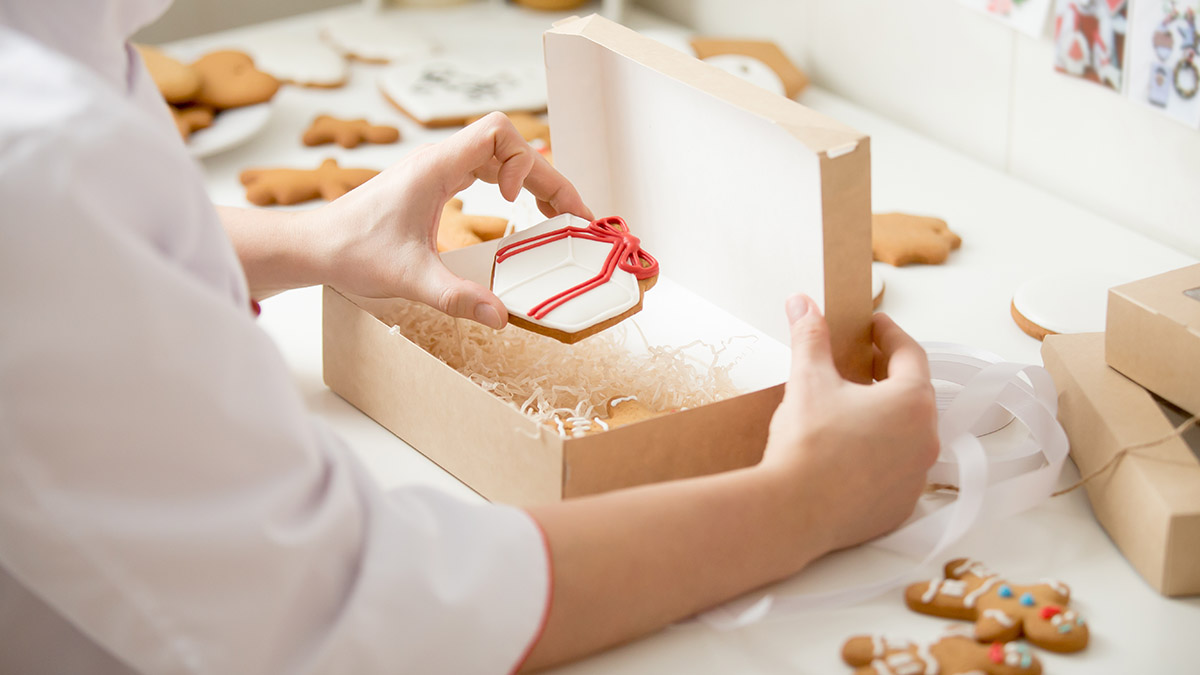 Other great options include biscotti and polvorónes (also known as Mexican wedding cookies), along with almost any kind of shortbread.
Classic bar cookies, such as blondies, brownies, and even marshmallow cereal bars, will stay together just fine in the mail. The straight sides of these treats get extra points for being able to sit snugly together in the box, further minimizing the chance for breakage.
Which cookies not to ship
On the flip side, certain varieties of cookies don't travel so well, Albertson says.
"Crisp, thin cookies, such as lace cookies or very crunchy chocolate chip cookies, will likely shatter, or, at the very least, chip around the edges in transit," she says.
Filled cookies, such as those containing jam, chocolate, or cream, are not great travelers either. The filling tends to soften the cookies as they sit and can also start to seep out, making for a messy arrival.
Solid cookies, such as chewy chocolate chip, oatmeal, and ginger, travel well. Glazed and iced cookies are appropriate too, as long as you let the icing set completely before packing.
Jymme Albertson, merchandising associate, Cheryl's Cookies
And, finally, according to Albertson, cookies with large or fragile decorations should probably stay home, too, as they can get cracked or flattened when packed and shipped.
"If you're going to ship cookies with decorations on them, make sure the décor is on the small side, such as traditional sprinkles and nonpareils," Albertson says.
You'll also want to consider environmental factors — specifically, how warm it is where you are shipping to or from. If the forecast calls for high temperatures, you may not want to send cookies that contain ingredients that could melt in transit, such as chocolate chips or buttercream.
Preparing your cookies for shipping
Cookies should be completely cooled before packing. Even a bit of residual warmth will release steam in the box and affect both texture and freshness. And, again, if you are shipping a glazed or iced cookie, make sure the topping has set completely.
One of Albertson's favorite tips: "Freeze your cookies and pack them frozen, if time allows." This has two benefits:
The cookies will be neater and easier to handle while you transfer them to the packing materials.
They will arrive a little fresher having come from the freezer.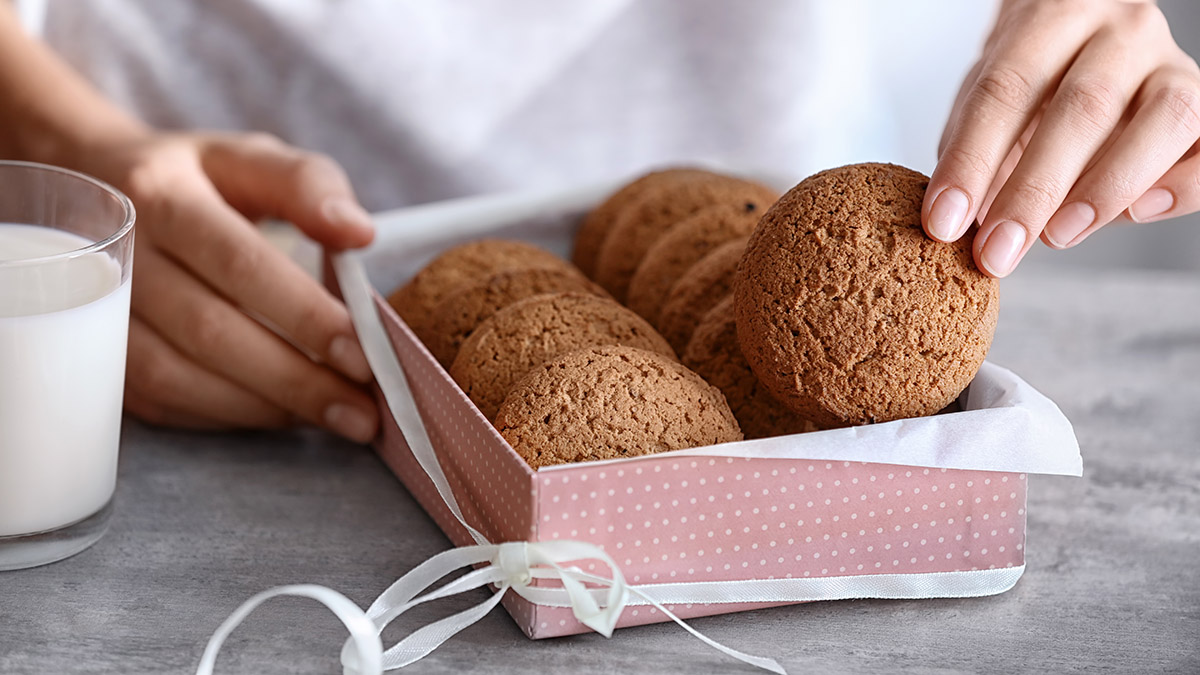 Albertson also suggests packing "like with like" whenever possible. Much as you do when storing cookies, you should pack sturdier cookies separately from softer ones to ensure the textures aren't affected during shipping. Crisp cookies will absorb the moisture from the softer ones and lose some of their crispness if you pack them together.
Also be mindful of strong flavors in your assortment. Peppermint, for example, will work its way into any other cookie in the mix, so keep those flavors separate from the others.
Packing and shipping your cookies
You've gathered your boxes, tins, and other packing materials, and are ready to send off your homemade beauties. Before you do, though, Albertson has some recommendations for shipping your cookies so that they arrive as fresh and intact as possible.
1. Wrap 'em up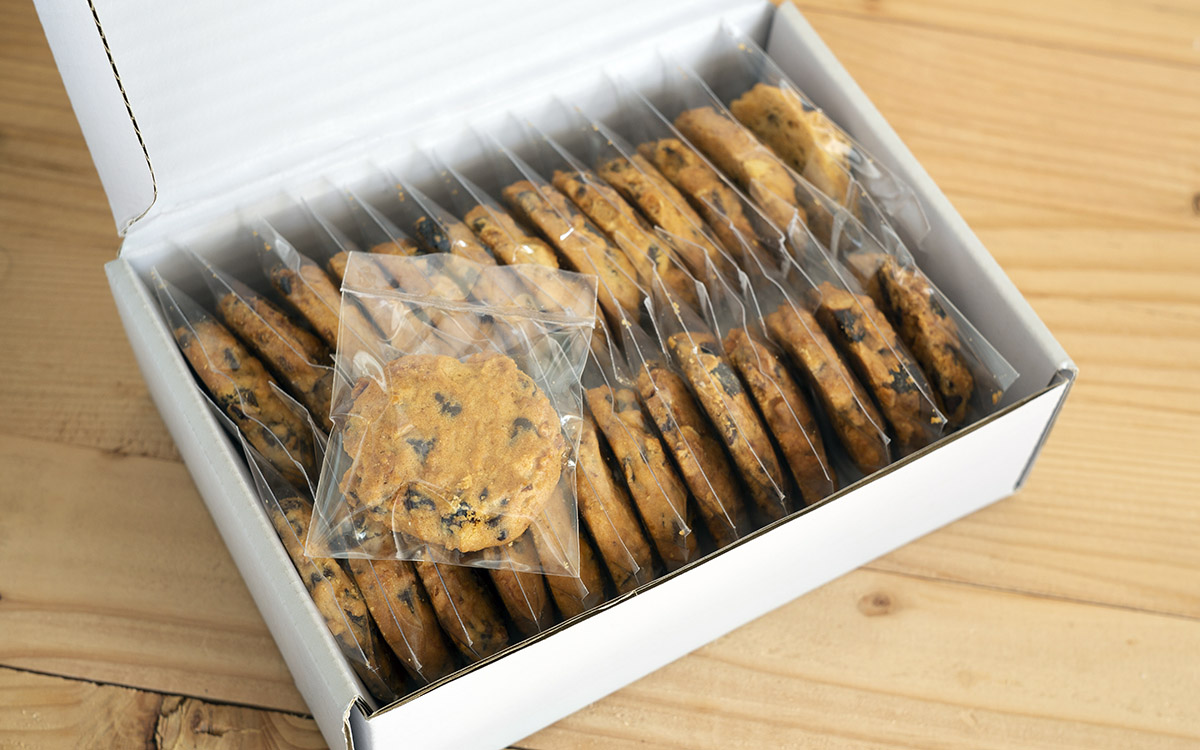 To preserve freshness, Albertson says to wrap each cookie individually. This may take a bit of time, but it makes a big difference in keeping your delicious treats as fresh as possible during their journey. Individual wrapping (preferably with plastic wrap) has the additional benefit of providing a bit of a buffer between the cookies.
2. Keep 'em separated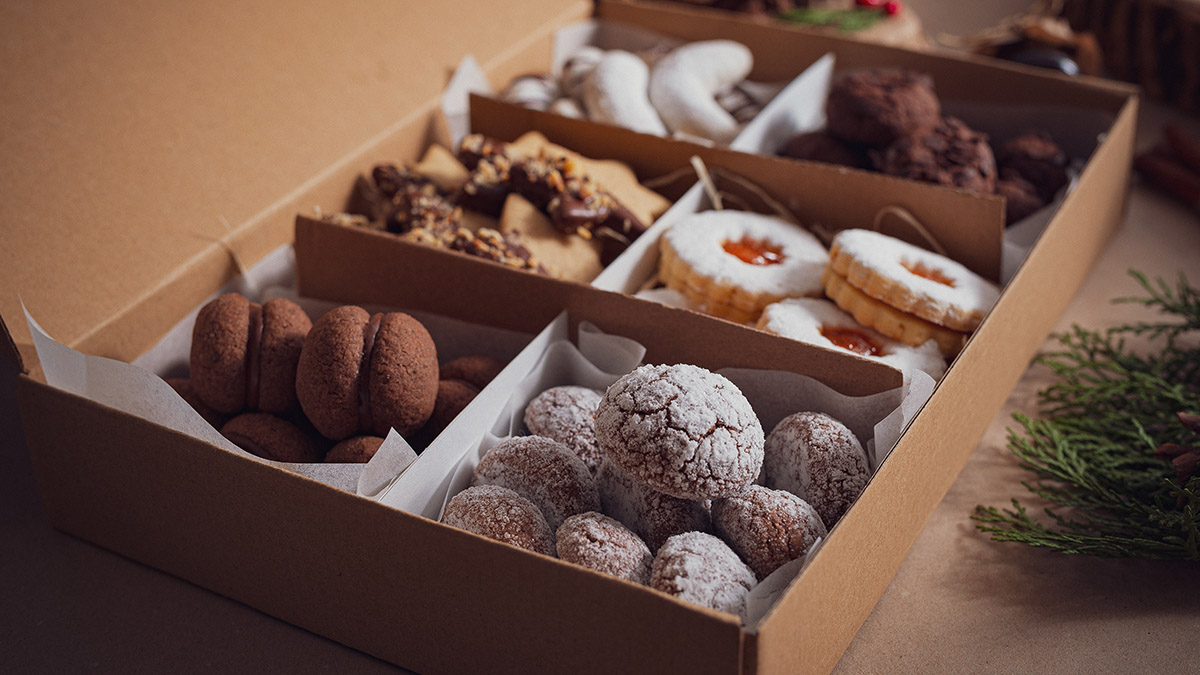 Separate the cookies both vertically and horizontally. This is not as important with square cookies (that can sit tightly together without any space between them) or very sturdy cookies, such as biscotti, but it is important when it comes to round and/or crisp cookies. If these cookies bump up against one another during travel, the edges can get nicked or broken. To prevent that from happening, Albertson recommends placing dividers (these can simply be pieces of cardboard) between the rows and columns. Put wax or parchment paper between the layers, too.
3. Pad 'em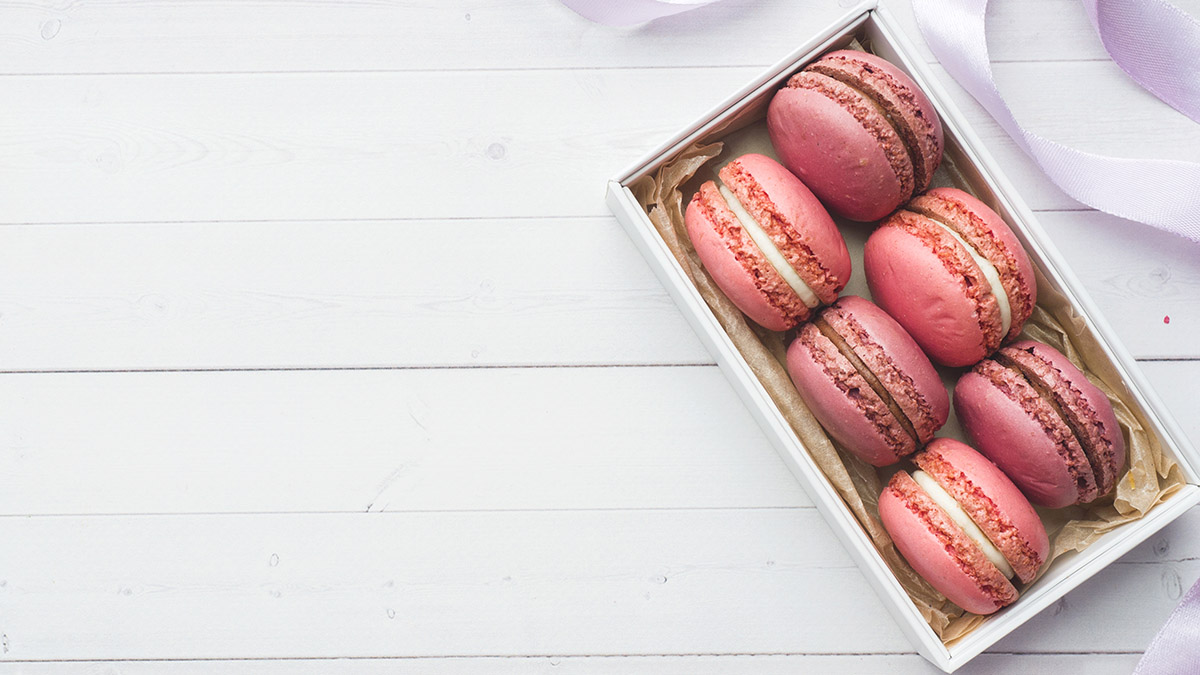 While we'd love to think that delivery people will handle our precious cargo with kid gloves from its origin to its destination, the reality is that your packages will get tossed around and land every which way during travel. This means making absolutely sure that there is sufficient padding all around the sides of your box, at the bottom as well as the top. Your cookies — once packed — should not be able to move even a centimeter.
Albertson says to start with a layer of crumpled paper or bubble wrap at the bottom of your shipping box. Then, place your box of cookies in and start "insulating" the sides, either with bubble wrap or more crumpled paper. Finally, place enough packing material on top of your box so that it does not move whatsoever when you close and seal it.
Your cookies are now fresh, safe, secure, and ready for their journey. Bon voyage!