Labor Day weekend is all play and no work. Here's our list of effortless ways to enjoy this relaxing holiday with friends and family!
Ice cream sandwich
You can make this recipe in advance, or get the whole family involved to create a sweet assortment of sandwiches made with your favorite Cheryl's cookies and ice cream flavors.
Ingredients:
Ice cream
Cheryl's cookies
Sprinkles
Directions:
Set ice cream out on the counter for 10-15 minutes to soften. Place 1 scoop of ice cream between two Cheryl's cookies. Press cookies together to spread ice cream to the edge of the cookies. For a colorful accent, roll ice cream edges in sprinkles. Serve immediately, or place sandwiches in a resealable freezer bag, and freeze until needed.
Great outdoors scavenger hunt
Directions:
Print our scavenger hunt template and customize it with clues from Mother Nature. From acorns to bird feathers to the first leaves of fall, there's plenty of room to add a list of items to keep kids searching — and entertained — for hours! For a more delicious moment, end the scavenger hunt with a surprise tray of Cheryl's Cookies!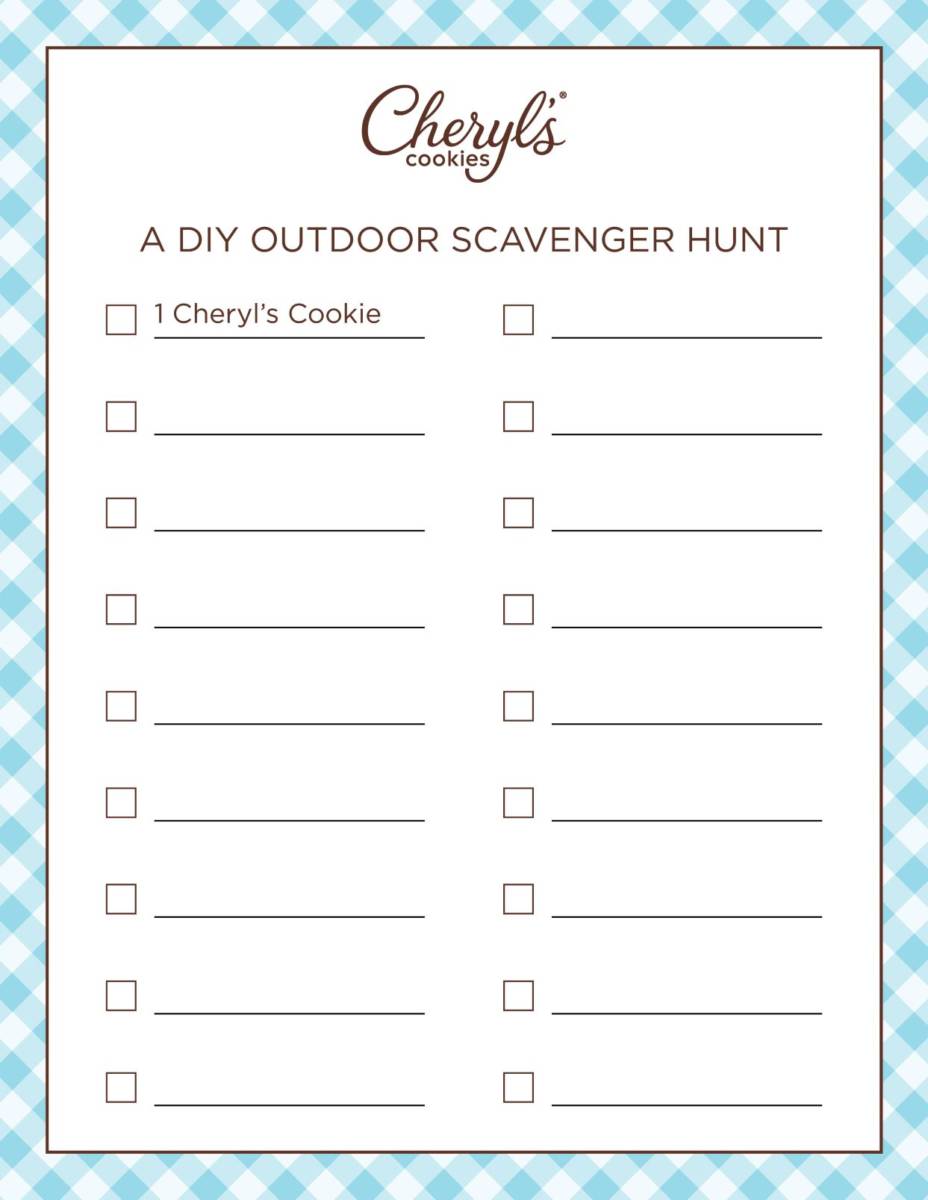 Sweet tea Arnold Palmer
This sweet twist on a classic Arnold Palmer recipe can be made in seconds for an instantly refreshing Labor Day cocktail (or mocktail!)
Ingredients:
Lemonade
Sweet tea vodka
Ice
Cheryl's Lemon Burst cookies
Directions:
Start with a pitcher of chilled lemonade. In individual glasses, add ice, then add one part sweet tea vodka to three parts lemonade. For an Arnold Palmer mocktail, add equal parts lemonade and sweet tea over ice. Garnish this drink with our lemon burst cookies!