"Nurturing Relationships" shares advice on how to stay connected with loved ones and spend quality time with those closest to you.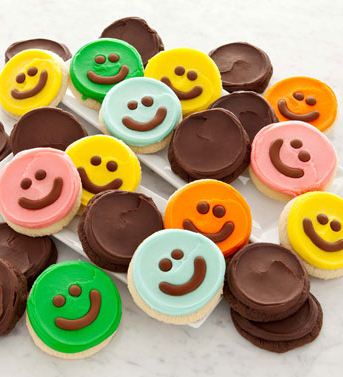 It's April 10, and you know what that means — it's National Siblings Day! Today, we celebrate our brothers and sisters, who are always there to help us, laugh with us, and, yes, occasionally torture us. We know your lifelong relationship is like no other, and no one can bring a smile to your face quite like they do. So, to thank them for being the awesome siblings that they are, try one of these fun National Siblings Day activities!
Recreate your childhood pictures
Have some awkward throwback photos with your sibling? Yep, we all do! Instead of burying them where no human eyes can ever see them again, why not have some fun with them on National Siblings Day? Grab your bro or sis and wear the same geeky, outdated outfits that you're wearing in the photo (suspenders and all). Then, strike the same pose that you did as kids, and smile for the camera. Now, you have the same exact picture as kids and as adults! You're guaranteed to have some wild laughs when you see how much you've both changed over the years.
Be kids for a day
No matter how old you and your siblings get, you'll always be kids at heart — especially when you're hanging out together. So, have some fun this National Siblings Day and relive your carefree childhood days. Do something you both loved doing together as youngsters, such as playing video games, going to the amusement park, or battling each other in laser tag. There's nothing wrong with a little laid-back bro time!
Enjoy a girls' or guys' night out
Sometimes ladies need a good no-boys-allowed talk with their sisters — and the same goes for guys and their brothers, too. Some things just can't be said to siblings of the opposite sex! So, if you want to get real personal with your sib, bond with each other over a girly or manly activity. Ladies: Hair and nail salons are the best places to catch up on gossip with your sis. Fellas: Enjoy a good bro talk over beers at a bar or sporting event.
Test how well you know each other
Your siblings know exactly how to make you laugh — and especially how to make you tick. (Chances are they used both against you while you were growing up!) So, how much fun would it be to see just how well they know you? Put your brotherhood to the test and challenge each other to a game of trivia. Ask each other questions about your deepest, darkest secrets. If you know each other inside-out like you think you do, none of you should have trouble getting the answers right. And if there's something you don't know, well, you'll learn it now!
Have a sleepover
Remember the good old days when you and your siblings would stay up late on the weekends to watch movies and chow down on snacks? You can still do that as an adult! Host a National Siblings Day sleepover at your house: Grab some cookies and other sweet treats, and have your brothers and sisters bring over their favorite DVDs or funny home videos for an all-night marathon…grown-up style!