From decorations to food to entertainment, "The Party Life" shows you how to be at your best when you're gathering to celebrate special occasions. Here are three fun ideas to help you and your family make the most of New Year's Eve.
At last, the new year is almost here! We've gathered three fun ideas to help you and you family make the most of the final moments of the year.
Scavenger hunt
This scavenger hunt pairs your favorite family moments from the past year with fun, hidden locations around your home. Set up clues around the house — inside and out — and then watch your family members rush around to find them all and win a special prize!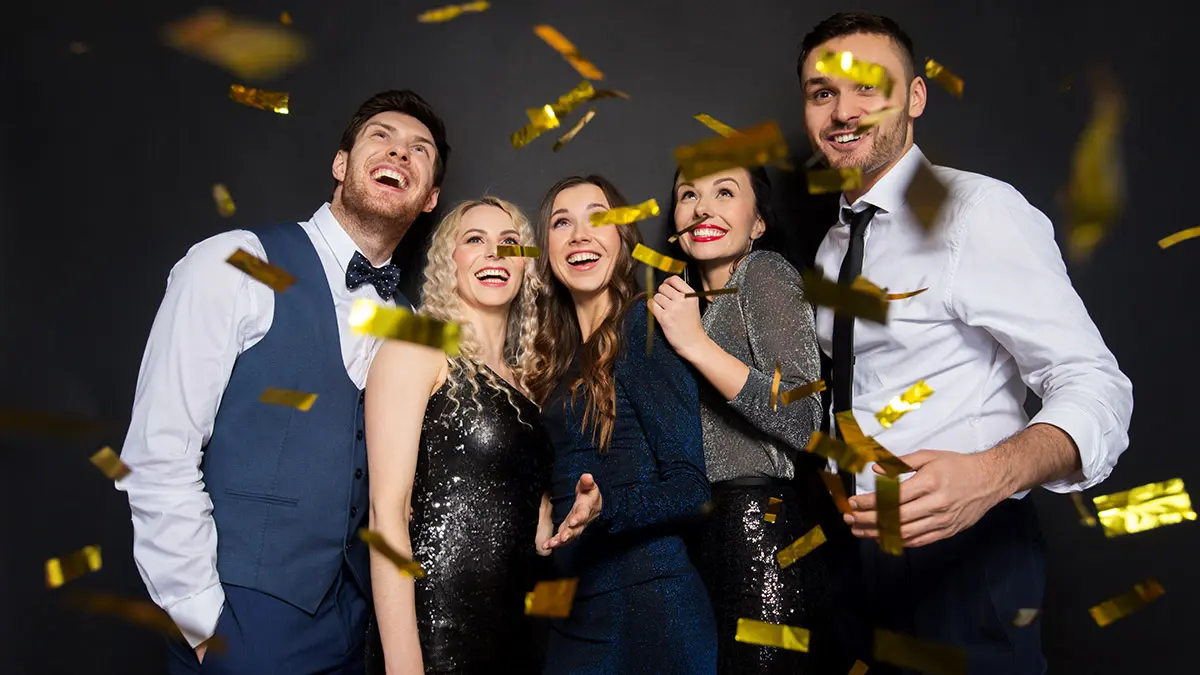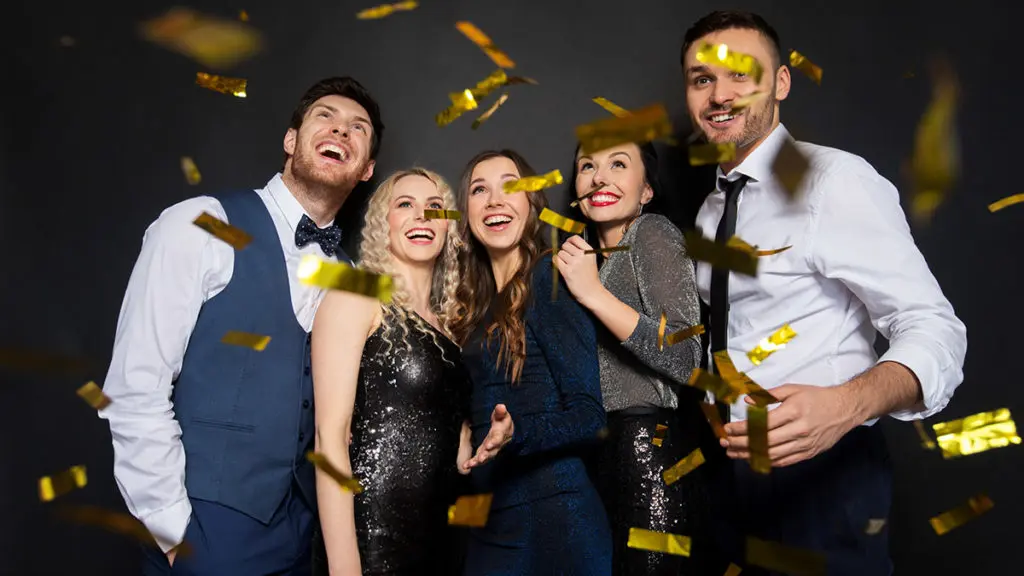 You'll need:
A list of clues that are specific to your family memories from the past year (ex. "This was our favorite spot after dinner")
A timer or stopwatch
Fun prizes to hand out to the winner (Cheryl's cookies are a great choice)
Runner-up prizes for all participants
Directions:
Have your family members leave the house and go for a walk while you hide clues around your home. Next, set a time limit for the scavenger hunt. When your family returns, share the ground rules of your scavenger hunt, including time limit, and give your family members the first clue. Start your timer and let the search begin! At the end, announce the winner and award your prizes.
Sparkling Champagne punch
Cap off the year's end with a champagne toast at midnight. This simple recipe is as delicious as it is colorful. You can even pair this bubbly beverage with our buttercream frosted cookies, for an even more decadent farewell to the year.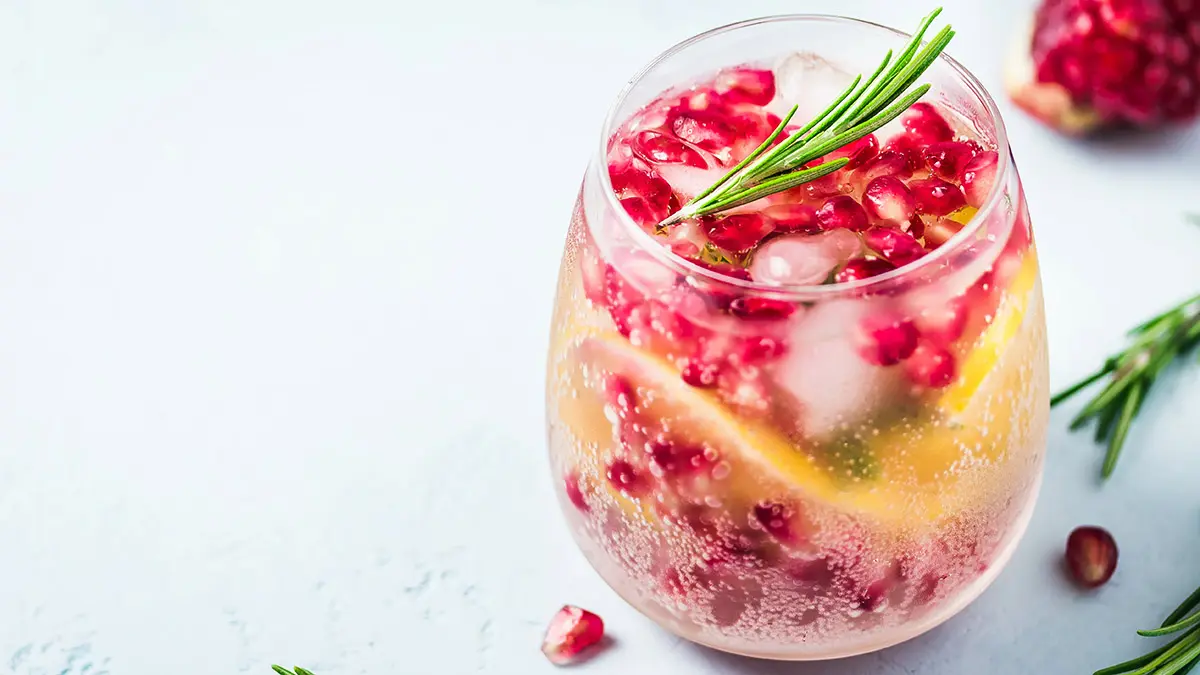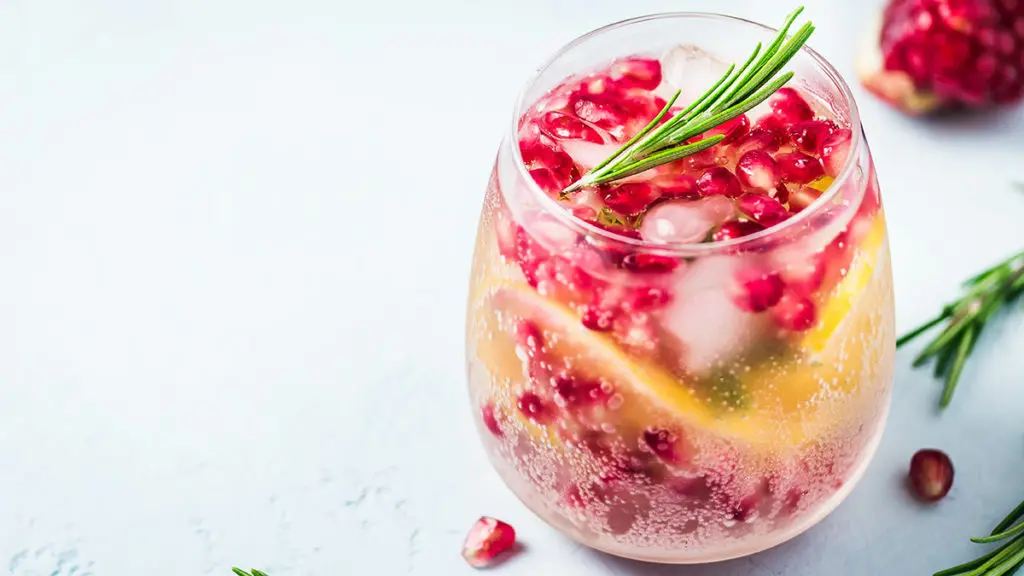 Ingredients:
2 cups pomegranate juice
1 1/2 cups cranberry juice
3 tablespoons cinnamon syrup
3 tablespoons lemon juice
1 cup citrus vodka
1 (750-milliliter) bottle Champagne
1 1/2 cups ginger ale
Pomegranate seeds, seasonal fruit, mint, or citrus slices (for garnish)
A tray of Cheryl's cookies
Directions:
Get a punch bowl, and add ice and the garnish to it. Add the remaining ingredients except for the champagne and ginger ale, and stir well. When you are ready to serve, slowly add the champagne and ginger ale to the punch bowl. Ladle into individual glasses and garnish with extra fruit or mint leaves.
Note: This recipe can be substituted with sparkling grape juice for a non-alcoholic beverage.
New Year's Eve party piñata
For a truly memorable New Year's Eve party at home, entertain the whole family with a crafting activity that's as fun to build as it is to knock down!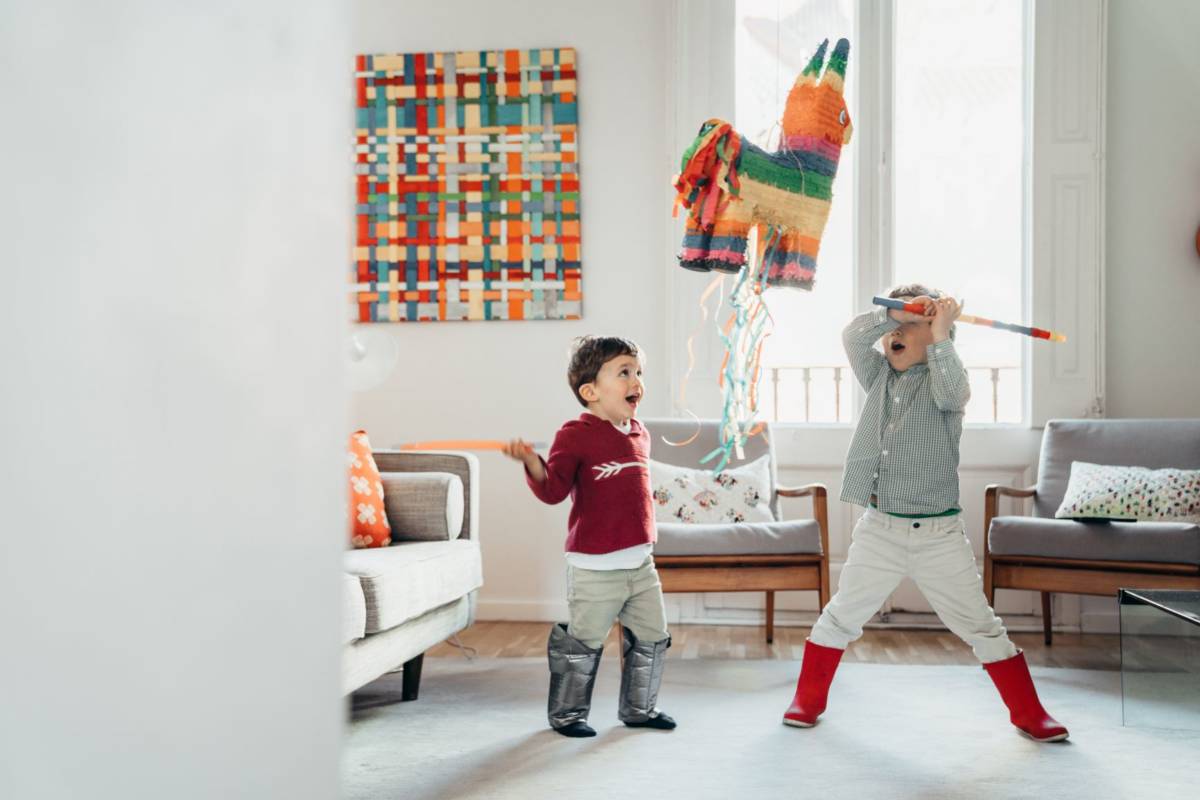 You'll need:
Tissue paper
Poster board or corrugated cardboard
Masking tape
Scissors
Glue gun with glue sticks
Glitter, ribbon, or other creative decorations
Noisemakers
Party poppers
Individually wrapped Cheryl's Cookies
Other surprise goodies
Rope
Baseball or softball bat
Directions:
Start by brainstorming with your family about what your piñata will look like. Do you want to make a funny character, shape, animal, or something else? Be creative and get input from the whole family.
Next, build the overall shape of your piñata using poster board or corrugated cardboard. Note: Corrugated cardboard is easier for making curves or circle shapes. Next, tape your poster board or corrugated cardboard pieces together to create the shell of your piñata. Be sure to leave a hole at the top so you can fill it later. Next, fold sheets of tissue paper in half lengthwise. Use scissors to cut fringe along the bottom of each folded sheet of tissue paper, cutting no more than one-third of the way to halfway into each sheet of tissue paper.
Glue the tissue paper fringe onto your piñata in layers, starting at the bottom and working your way up so the fringe layers a quarter-inch to a half-inch under the next layer below. Keep adding layers of tissue paper fringe until your piñata is completely covered.
Add extra sparkle with glitter, ribbons, and whatever else you can think of. Fill your piñata with goodies, such as noise makers, party poppers, and treats. Then close the piñata after it's full with the remaining poster board or cardboard, and tape the whole shut. You can cover with extra tissue paper fringe to hide the hole. Find somewhere safe to hang your piñata. Outdoors is always best, but if you hang it inside, make sure there's enough clearance to swing at the piñata safely. Have each member of your family take turns until the piñata cracks open and the goodies tumble out!