Find out fascinating facts and interesting tidbits about cookies and the ingredients found in them in our series "Inside the Dough." Learn more about the s'more, from its surprising origins to its prevalence in food culture to the many different ways to make it.
If you grew up spending a fair amount of time in the great outdoors, chances are you have fond, nostalgic memories of gathering around a campfire with a long stick in your hand, watching as a precious marshmallow on the other end turns a slow and steady golden blonde. Or maybe you love some extra char on your dessert and went straight for the flames. Either way, that marshmallow was probably destined for a satisfying squish between two crisp graham crackers and a square or two of luscious milk chocolate.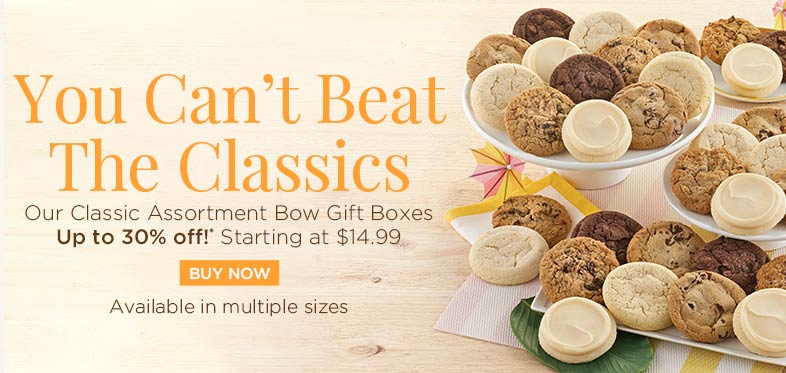 The s'more is a summertime classic that all ages can enjoy, so it's no surprise that there's a national holiday for it. This National S'mores Day, which takes place Aug. 10, Cheryl's is celebrating the only way we know how: with plenty of s'mores (even if we don't have a fire) and our summertime favorite marshmallow frosted s'mores cookies. This seasonal product is our ode to Americans' favorite campfire dessert, complete with a fluffy marshmallow meringue on top and soft, doughy chocolate, and graham cookies.
The history of s'mores
The pairing of a gooey marshmallow, melted chocolate, and crunchy graham crackers seems like it's been around forever. However, the beginnings of the now-ubiquitous s'more can be traced back to the late 19th century. One summer in the northeast, vacationers started hosting popular "marshmallow roasts." These outdoor gatherings were an opportunity for young singles to mingle by a flickering fire with plenty of sweets between them.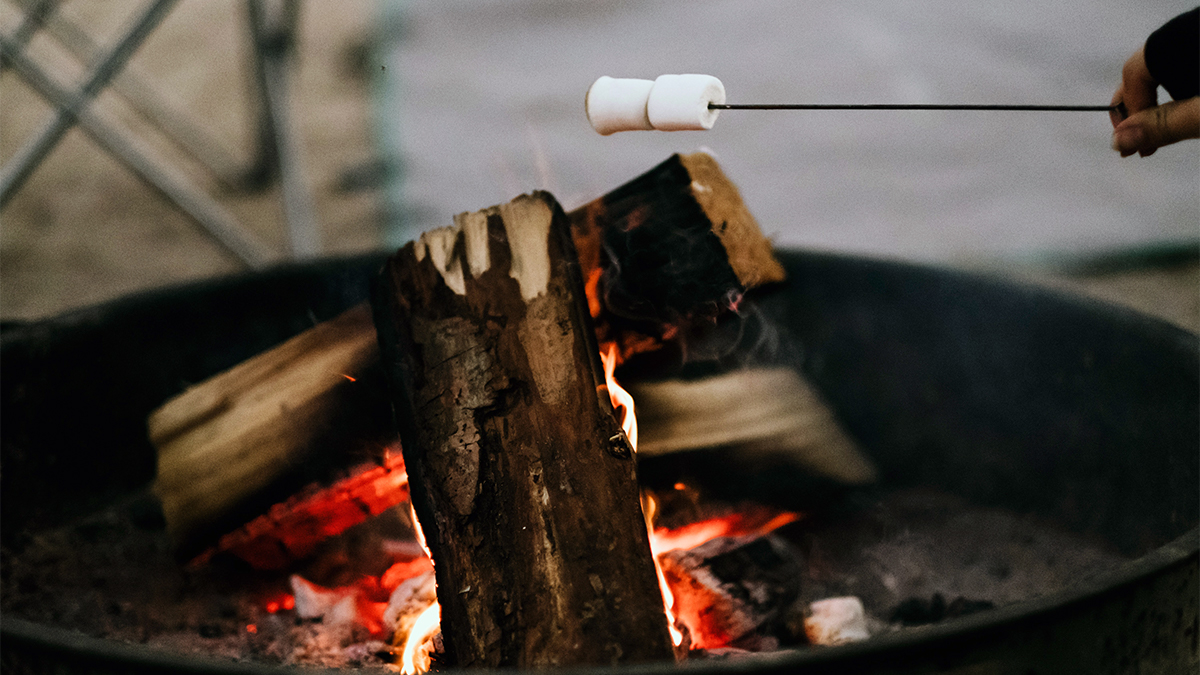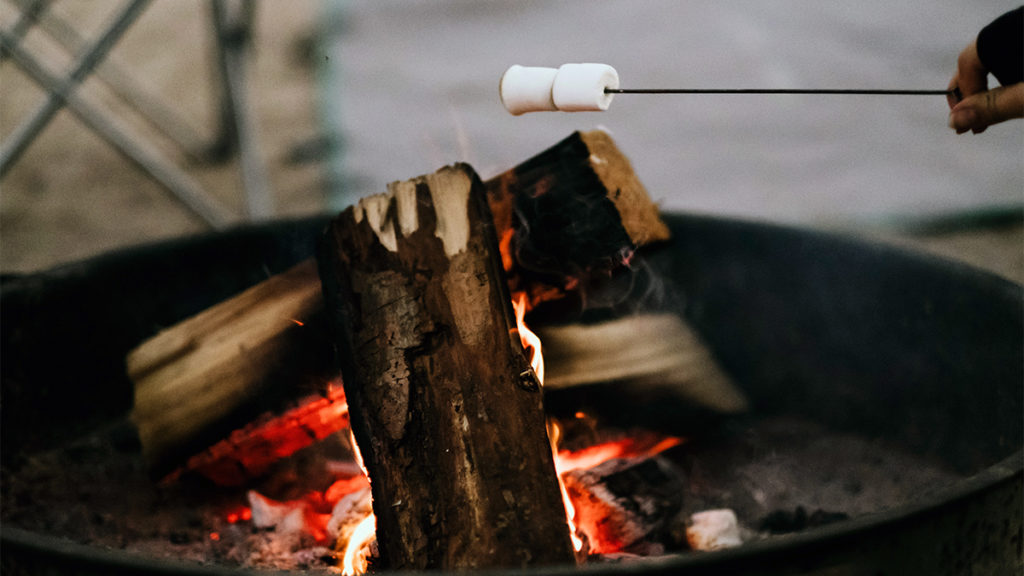 Marshmallows later met their pals chocolate and graham crackers in 1913, when Mallomars cookies hit the market. But we can thank the Girl Scouts for the first true s'more recipe. In 1927, the scout guidebook published a big-batch recipe for a marshmallow and chocolate sandwich called the "Some More," which quickly became shortened to "s'more" as it caught on at summer camps and cookouts around the country.
Today, you'll find s'more-flavored, well, almost anything, from ice cream to popcorn to coffee. If you're not willing to put in the time to make them yourself, you can even buy them pre-made.
How to make s'mores without a fire
While the traditional s'more recipe relies on an open fire and as many long twigs as you can find in the dark, that's certainly not the only way to do the job. Here are some tips to make s'mores without a fire:
In the oven
The craving for s'mores should not end with summer: With your oven, you can bake up perfectly golden and gooey s'mores all year long. This is also the easiest way to make these treats for a crowd.
Simply fill a baking sheet with graham cracker squares. Top half of the crackers with a marshmallow and half with a square of chocolate. Place the baking sheet under the broiler for a minute or two, until the chocolate is just soft and the marshmallows are golden (but not brown — the marshmallows will continue to cook after you remove them from the oven). Then, assemble your sandwiches by stacking the chocolate graham crackers on top of the marshmallows, and dig in.
In the microwave
When you need a s'more stat, the microwave is your friend. To make a single-serving s'more in the microwave, break a graham cracker sheet in half on a microwave-safe plate. On one half, place a marshmallow, and on the other, a square of milk chocolate. Heat the plate in the microwave for 20 to 30 seconds, until the marshmallow puffs up and the chocolate is soft. Keep a close eye on things, as marshmallows have been known to explode if they get too hot.
On the grill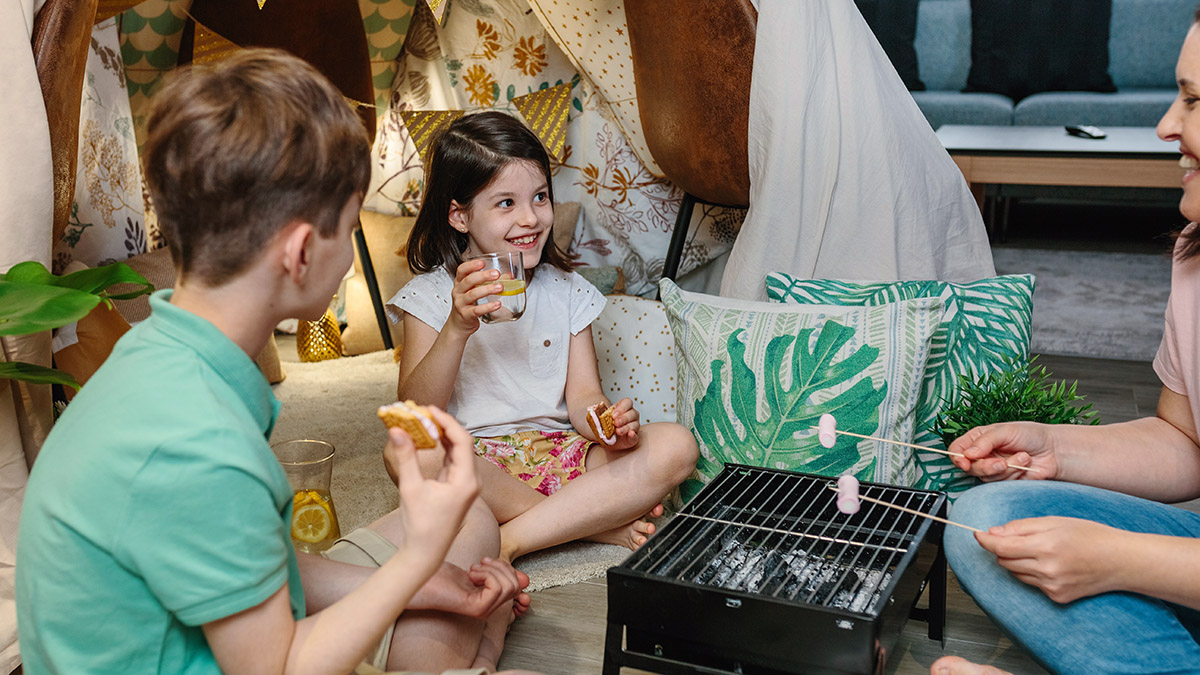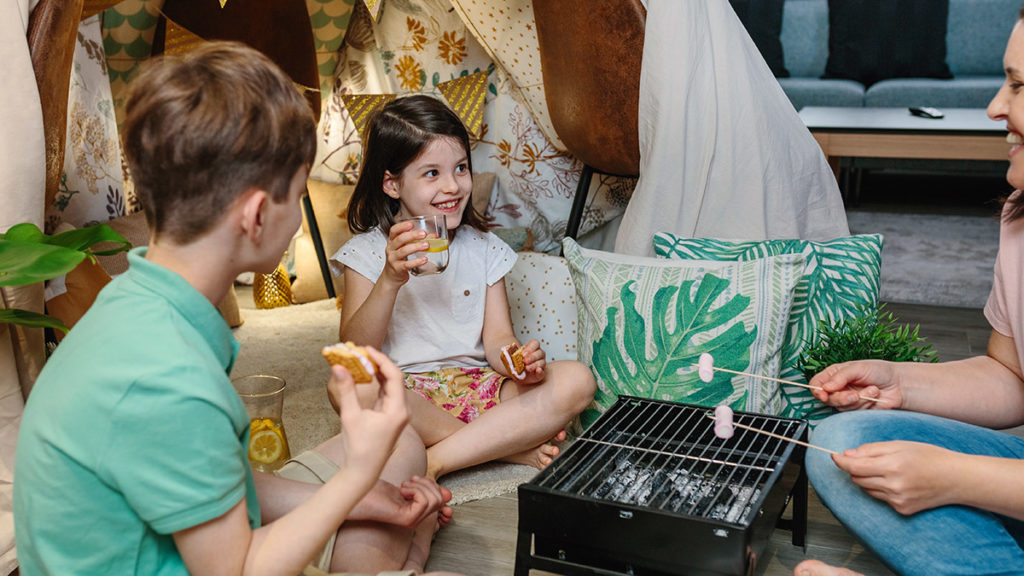 You can also use your grill. A slightly cooler one is best for gently toasting your marshmallows on a stick without the risk of burning them. To give your chocolate a head start, place a square on a graham cracker, and set the cracker on the grill grates so that the chocolate softens a bit while you toast a marshmallow. When it's reached the perfect gooey texture, assemble your sandwiches and enjoy!
S'mores with a twist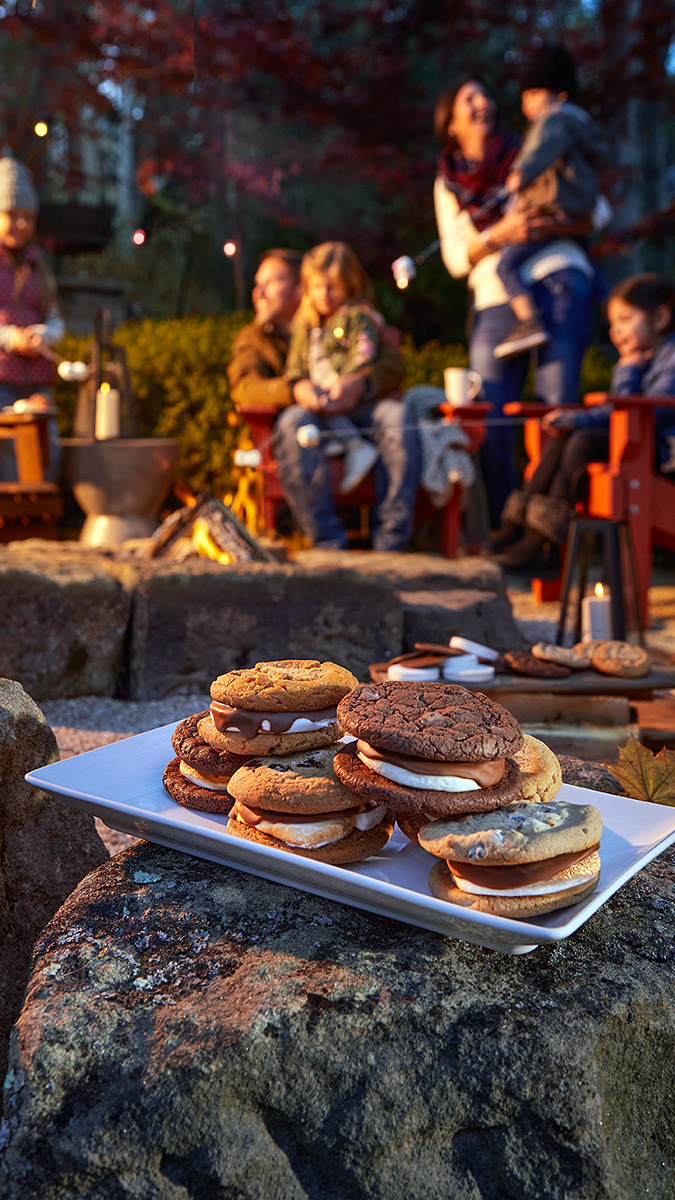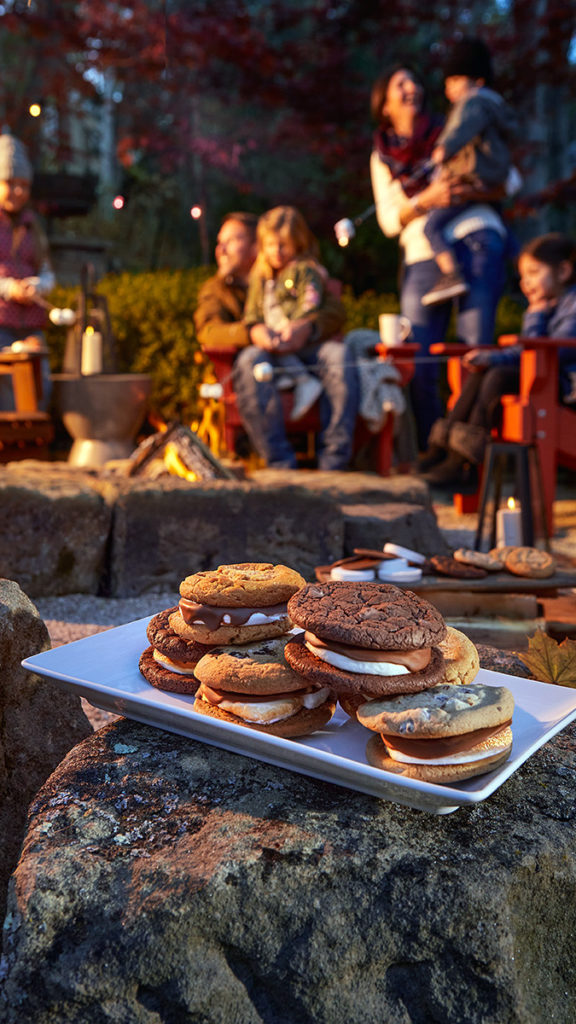 If you're feeling experimental with your s'mores and want to take things to the next level, we have some suggestions of how to get creative with this iconic dessert.
Here are some of our favorite riffs on the s'more:
However you enjoy your s'mores this summer — or any season — there's no way to go wrong with this all-American campfire treat. All that's missing is a good ghost story while you toast your marshmallows.