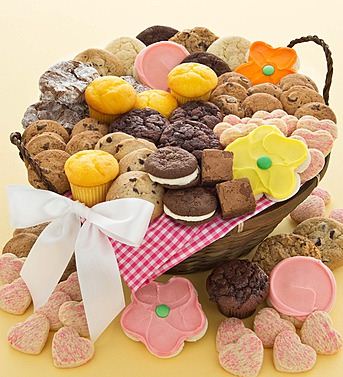 National Picnic Day is on April 23, so skip the kitchen table and head outside for an al fresco meal instead! With sweet bursts of sunlight and plenty of fresh green grass to lie out in, spring is the absolute best time to have an outdoor picnic. Not sure what to pack? Small, easy-to-handle individual servings are the way to go. Here are some of our favorite picnic recipes, plus a handy checklist to make sure you don't forget any essentials for your perfect basket.
Picnic Basket Recipe Ideas
Drinks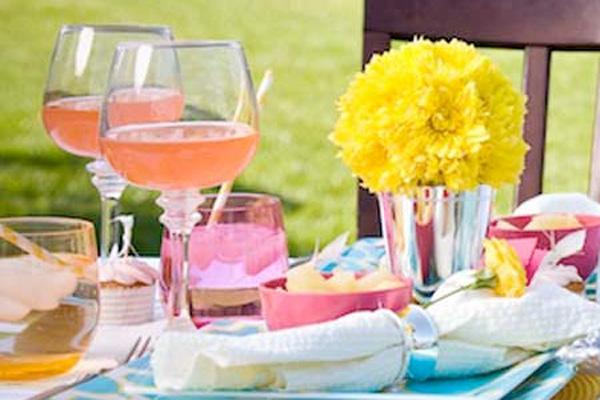 A refreshing day outside calls for a cool, delicious, thirst-quenching drink. Start off your picnic with an ice-cold and perfectly portable punch that'll get everyone excited. The party experts at Celebrations.com have tons of picnic punch recipes that can double as drinks for kids and adults. Once you've stirred up your favorite recipe, just separate it into two thermoses: Add alcohol to one container for the adults, and keep the alcohol-free version in the other thermos for the kiddos.
Salad
No need to drag along a gigantic salad bowl that barely fits in your picnic basket. These mini Bacon Salad Singles from Celebrations.com are delicious, and they're made for you to eat by hand—no forks necessary! (Oh, and the bacon is definitely a plus!) Just roll them up, individually cover them in plastic wrap, and hand them out to everyone at the picnic as a fuss-free appetizer.
Main Course
Keeping the bite-sized theme going, why not pack a variety of tiny, separately wrapped sandwiches as the main event of your picnic? Your family and friends will love being able to sample all the different flavors of these scrumptious finger sandwich recipes from the pros at Celebrations.com. But they aren't just fun and easy to eat; they're also really simple to make ahead of time, so you can spend less time prepping in the kitchen and more time soaking up the sun!
Dessert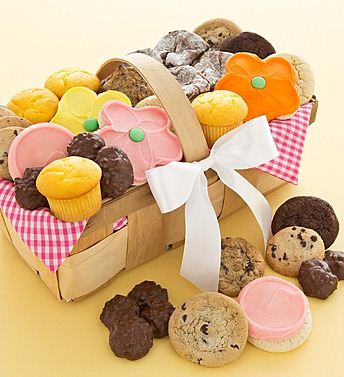 What could be a handier—or tastier—treat than a batch of fresh, unbelievably soft cookies? Yep, we can't think of anything more picnic-friendly either! The beauty of these Cheryl's cookie baskets isn't just the delectably tiny treats that your picnic guests are sure to devour within minutes. They also come in a gorgeous picnic basket that you can use to pack all your food and supplies! Both the cookies and the basket are delivered straight to your doorstep, so you don't have to worry about wasting time baking or shopping for the perfect picnic basket.
Checklist: What to Pack in Your Picnic Basket
Now that you have your entire picnic menu figured out, here are a few last-minute items to throw in your basket before you head out the door:
Napkins and paper towels
Blanket
Thermos
Ice packs
Disposable cups, plates and utensils
Extra food containers and aluminum foil for leftovers
Will you be going out for a picnic to celebrate National Picnic Day? Tell us where your favorite picnic spot is!