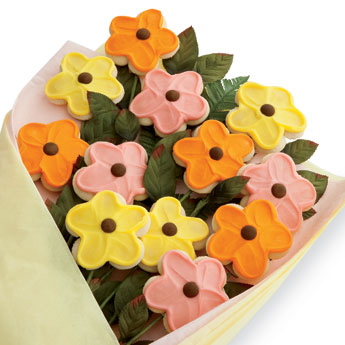 This is one of those crazy years when Easter and Passover were so late in April that they almost overlap with Mother's Day. Just when we are putting away our Easter eggs and Matzos, we shift our thoughts to our mothers, wives and grandmothers. This year, Cheryl's has put together a great assortment of cookie flowers for Mom.
We have developed a line of unique gifts that feature our delicious buttercream frosted flower cookies in beautiful floral tins and boxes. My favorite product of the season is our Spring Cookie Flowers that come with stems, tissue paper and all of the fixin's. This is one our most special gifts of the year.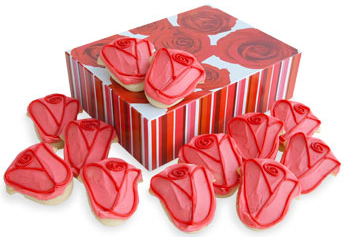 I also love our rose cookies that are hand frosted and come in our rose box.   I hope this year we can help you deliver huge smiles to Mom with one of these tasty floral cookie gifts.
What are we missing?  What else would you like to see from Cheryl's?  I would love to hear about new flavors or ideas that our Product Development Chef Elisabeth can work on for next year!