All the mouthwatering recipes in our series "The Main Ingredient" have one thing in common: They all contain cookies. This recipe for raspberry white chocolate bars is a snap to make, and you can customize it in countless ways to fit your taste.
I love raspberries and chocolate. The tartness of the berries and the rich, sweetness of the chocolate complement each other exquisitely. And when you combine them with cookie dough? It hits all the right spots.
What I love about this recipe for raspberry white chocolate bars is that it's so simple to make and uses only four ingredients. You can also customize it by skipping the berries or adding dark chocolate chips instead of white. Want a pop of color? Throw in some sprinkles! Prefer a more summery vibe? Add a little lemon zest.
I recommend letting the cookie dough get to room temperature before making these bars; otherwise, it might be difficult to incorporate the chocolate chips and raspberries into the dough.
You can finish these treats off with a drizzle of white chocolate, like I have done, or top them with buttercream frosting to make them even more decadent and delicious.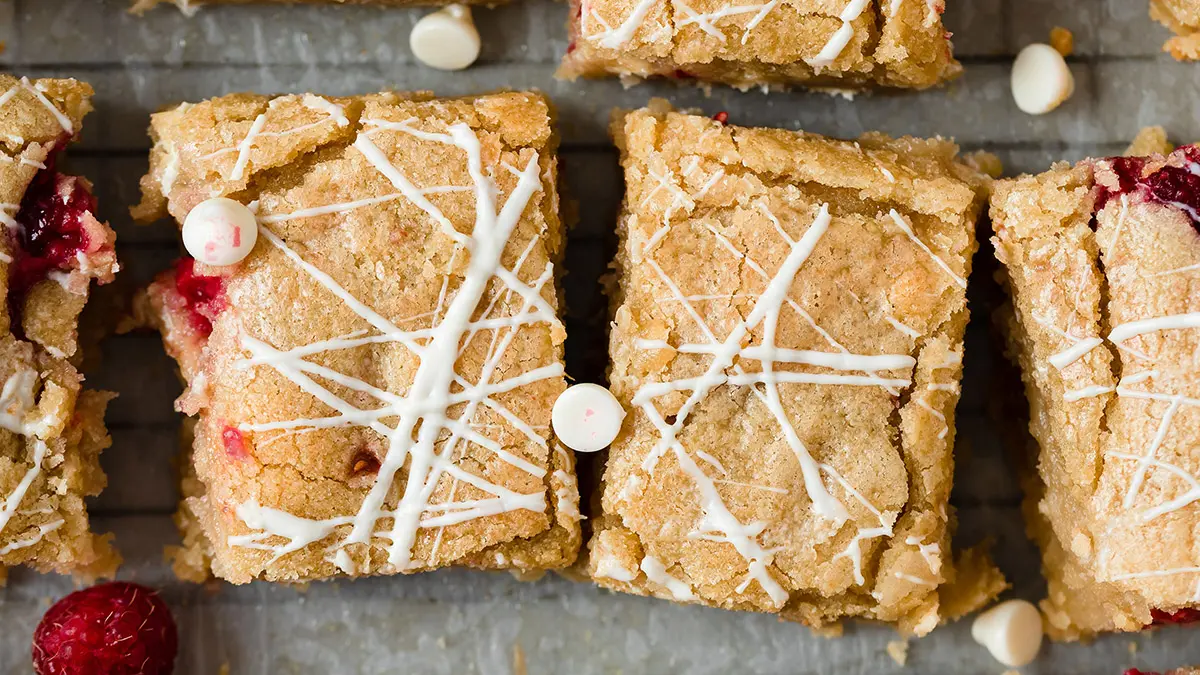 Raspberry White Chocolate Bars
Instructions
Grease and line a 9×9 baking tray with parchment paper. (I used a square baking tray.)

Add the thawed cookie dough to a large mixing bowl. Add the chocolate chips to the cookie dough, working them in with a spatula until they are evenly distributed.

Spread half the dough in the baking pan until it's evenly spread out. Sprinkle the raspberries on top.

Cover the raspberries with the remaining cookie dough, using an offset spatula to spread it evenly.

Bake for 30 minutes or until the edges start to brown.

Remove from the oven and let cool completely.

Drizzle the melted white chocolate over the baked bars.

Cut into squares and serve.