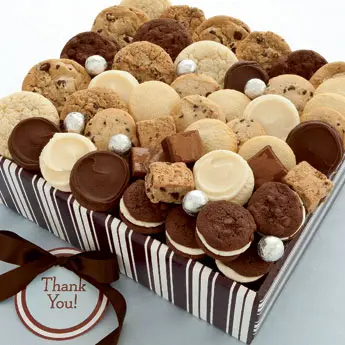 Recently Cheryl's held a company party for employees. As an employee of Cheryl's for almost six years, this is something I look forward to each year. We all had a lot of fun and there were plenty of food, prizes, games, and of course cookies for all of us. Our company president was also there and spoke to us about the important role we as employees play in our company.
Leaving the party I (and I'm sure all of the other employees) felt rewarded and recognized. As a Business Gifts Account Manager I know Cheryl's cookies are a great way to reward and recognize individuals just like our company party did. What a great surprise to receive cookies for a job well done, or to recognize a special occasion in a person's life.
We would love to hear about the stories in which you have sent Cheryl's cookie gifts to recognize a special occasion in someone's life whether it was a birthday, anniversary or a thank you.
Emily Kuhn, Account Manager
Current favorite cookie: Buttercream Frosted Key lime