In our series "A Helping Hand," learn to show others how much you care about them through kind acts and thoughtful gestures. Translating heartfelt emotions and well wishes to words on paper can be hard. Here are some messages to write in a "get well soon" card.
When a loved one falls ill, it can be hard to put difficult emotions and well wishes into words on paper. Sometimes it's appropriate to use humor to try and lighten the mood; other times, striking a more sentimental tone is the best way to get your feelings across.
Rather than wracking your already-stressed brain to come up with the right words, try penning some of these messages in your next "get well soon" card.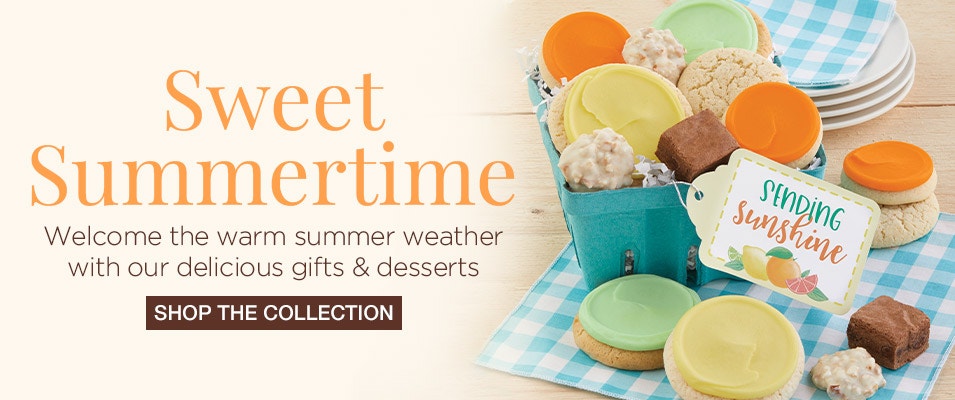 For your mother
To the woman who raised me to be strong, I share some of that strength with you. I know you'll get through this because you're the strongest person I know. I love you and am wishing you all the best in your recovery.
It wasn't until now that I truly realized all that you do for me — like always knowing where my stuff is! (Because I really don't know where my stuff is…) All joking aside, I can't begin to tell you how much I love and appreciate you. I know you'll be back on your feet, feeling better than ever, in no time.
I'm just now realizing that even Wonder Woman can get sick. Sending lots of positive vibes and even more hugs and kisses your way as you heal, mom.
I know you're going through a difficult time, but take comfort in knowing that you'll come out of this stronger than ever. Wishing you all the best as you make your way toward a speedy recovery.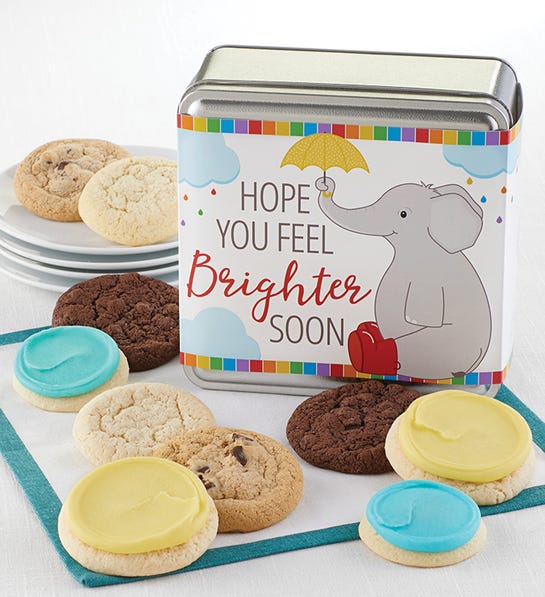 For your father
When I was younger and would fall, a big hug from you always made me feel better. While this illness may be bigger than a scratched knee, I'm hoping a big hug and lots of love from me has the power to make you feel better, too!
We're looking forward to having you back home with us. Like Zeus said, "A true hero isn't measured by the size of his strength but by the strength of his heart." To my hero and personal Hercules, know that you can beat this!
Like you always taught me, a positive attitude can get you through anything. We're all sending you lots of love, positivity, and prayers, Dad. We love you and hope you get well soon!
For a grandparent
You took care of me when I was little, so now it's my turn to take care of you. Sending you all my love and well wishes for a speedy recovery, Nana.
Those germs don't stand a chance against you, Grandpa. I'm wishing you the speediest of recoveries and sending you all my love!
Before you know it, you'll beat this illness, and we'll be back to baking too many cookies at your house. I can't wait to see you again, Grandma.
Here's hoping that a little encouragement goes a long way. Sending you all my love and hopes for an easy and speedy recovery!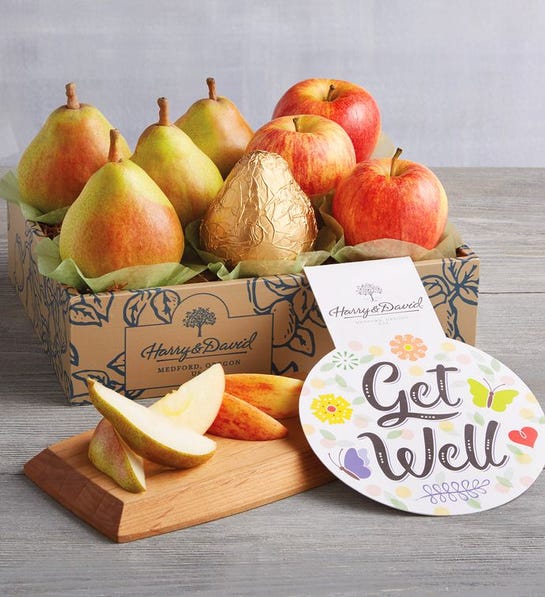 For a significant other
To the love of my life — it pains me to see you ill, but know that I'll be by your side every step of the way. Here's to an easy recovery and getting back to our lives together.
For years, your smile made me feel better, even on the toughest days. Here's to hoping that my smile brings you even half the joy that you've always brought me.
Like we said in our vows, "In sickness and in health." I'll be here for you day or night, my dear. Soon, this will all be a distant memory, but we will both be stronger for it.
We've been through a lot together, and this is just another hurdle for us to clear. I'll be here to hold your hand, feed you soup, and help nurse you back to health. I love you.
For a friend
I guess germs find you as irresistible as I do! I hope you get well soon so we can go back to spending time together.
The actor James Dean said, "I can't change the direction of the wind, but I can adjust my sails to always reach my destination." Try to think of this illness as just another obstacle to overcome. You've got this!
Instead of seeing this as a hospital stay, think of it as a spa package that includes plenty of relaxing, free food, and check-ups! Don't worry though — once you're better, we'll go for an actual spa day (on me!).
I may not have a degree in medicine, but here's to hoping I have the healing touch of friendship. Sending all my love, and hoping you get well soon!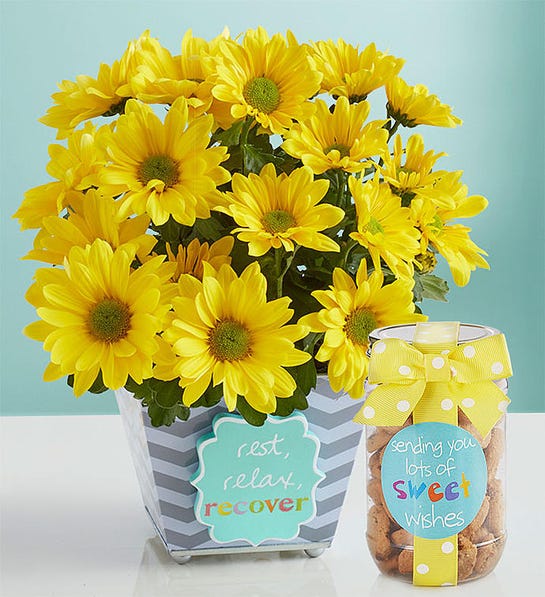 For a coworker
You know, there are better ways to get time off from work than getting sick. I'm really missing your humor on our video calls and wishing you a speedy recovery.
I'm sorry to hear you had to take a sick day because you're actually sick. I hope you get well quickly and we can see your smiling face again soon!
You're in everyone's thoughts as you recover from your illness. Best wishes that you'll be back on your feet soon. We love and miss you!
As an added gesture, bring some life, color, and joy into your loved one's life by attaching your get well card to a sweet cookie gift, a lovely floral bouquet, or a delightful box of chocolates.