All the mouthwatering recipes in our series "The Main Ingredient" have one thing in common: They all contain cookies.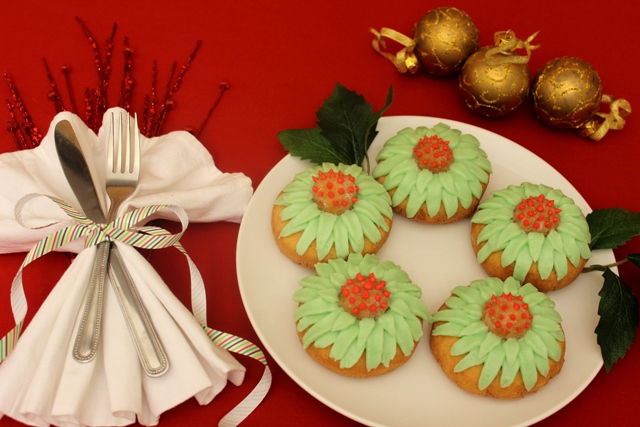 This week, we think you should forget about those boxed doughnuts with the barely-there frosting. Stir things up a bit and frost your sweet rolls with some buttercream icing instead. A rich layer of frosting atop a fluffy doughnut makes it the ultimate comfort food, and it opens up a whole new realm of crafty possibilities.
In honor of the holiday season, we decided to create a cute Christmas bouquet out of our ring-shaped treats. Making these beautiful flowers is super simple. All you need is a dozen (or half dozen) each of unfrosted doughnuts and doughnut holes, a couple of tubs of your favorite buttercream frosting flavors, food coloring, and a pastry bag. Once you have all your supplies, just follow these steps to make your own sugary arrangement: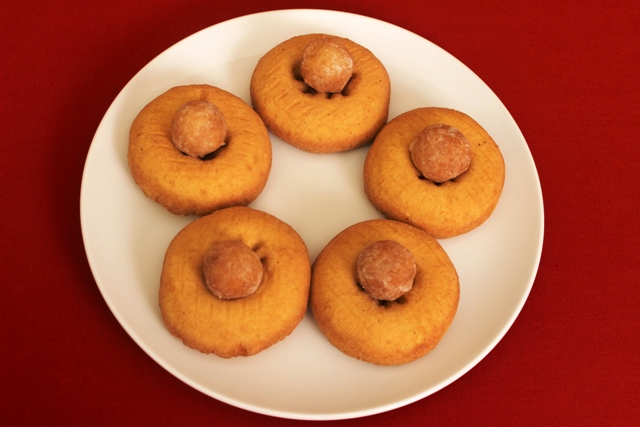 Lay out your unfrosted doughnuts on a platter. Then, place one plain doughnut hole in the center of each doughnut.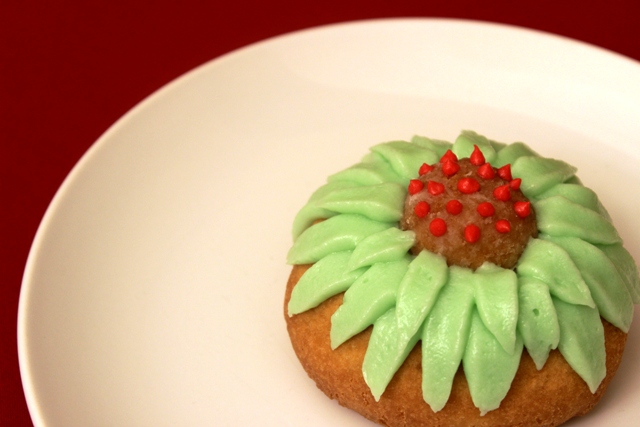 Mix your frosting with food coloring to create your desired colors for the flower petals. (Vanilla, mint, and peppermint frosting work well for the Christmas motif.) Using a pastry bag and working around the doughnut hole, pipe the frosting onto the face of the doughnut to make the flower petals.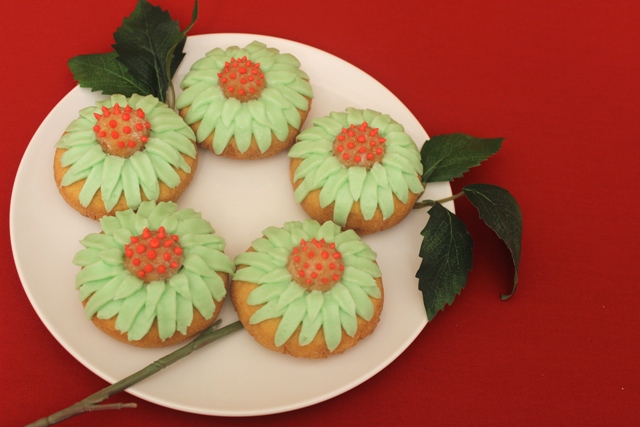 Arrange the doughnut flowers on a platter and garnish them with some mint leaves (or faux leaves) for an extra-real effect.
Ta-da! Now you have some lovely — and downright delicious — blooms that will lift everyone's spirits in no time.
Next week, we'll end our buttercream series with a bang: We're layering graham crackers with frosting, peanut butter, and some yummy chocolate chips.