Our series "A Gift for Gifting" walks you through how to show your generosity and thoughtfulness to all the special people in your life. Just starting out in a relationship and aren't sure what to get your sweetheart this Feb. 14? Here are 12 Valentine's Day gifts for new couples.
New relationships can be tricky. The two of you are still trying to get to know each other, figure out what you like and don't like, and find as much common ground as you possibly can.
Toss in a holiday like Valentine's Day, and the pressure meter spikes. You want to get something thoughtful that will show you care, but you also don't want to go sooo over the top that the other person will think you're coming on too strong. It's a delicate balance, to be sure.

We're here to take some of the guesswork out of the holiday with a list of gifts that bring the romance but won't scare anyone off. From treats to gorgeous bouquets, these 12 Valentine's Day gifts for new couples are sure to wow your beau or belle this Feb. 14.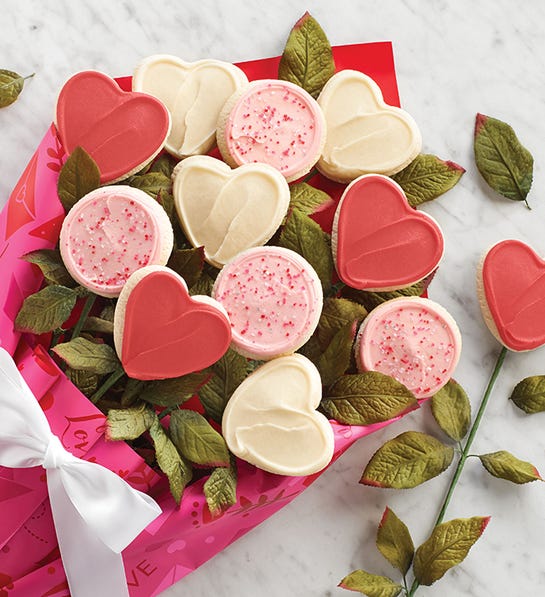 1. A treat for two
Bring extra sweetness to your V-Day celebration with a box of soft frosted sugar cookies. While this time of year is usually reserved for chocolate, this is the best gift for that special someone who prefers vanilla.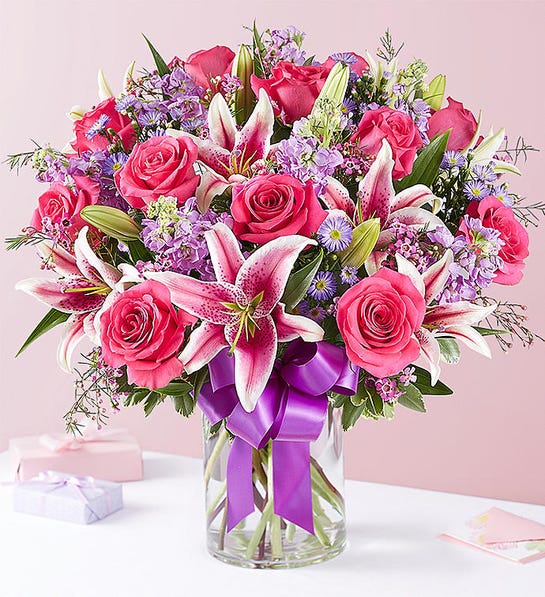 2. A fresh bouquet
This arrangement of pink lilies, roses, and purple accents is dressed for the holiday without giving off an overly romantic vibe. Of course, if romantic is what you're going for, you can't go wrong with classic long-stemmed red roses.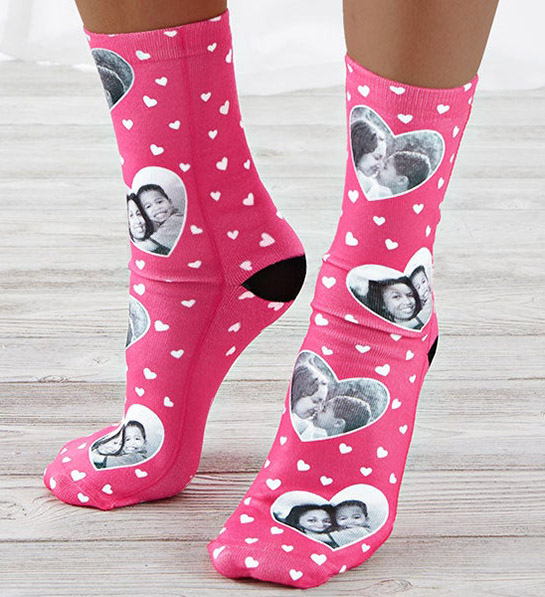 3. Personalized socks
Warm her heart and feet with these adorable personalized socks. Choose your favorite photos together to design a practical gift she can wear all year long.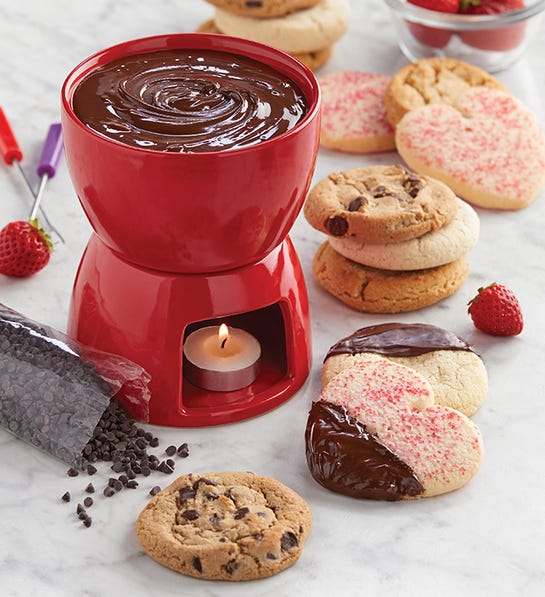 4. Fondue night
Instead of a fancy dinner out, surprise your S.O. with a romantic fondue night. Gather 'round the pot to get your fill of melty chocolate and some quality time. It's a fun and flirty way to stay cozy on a chilly February night.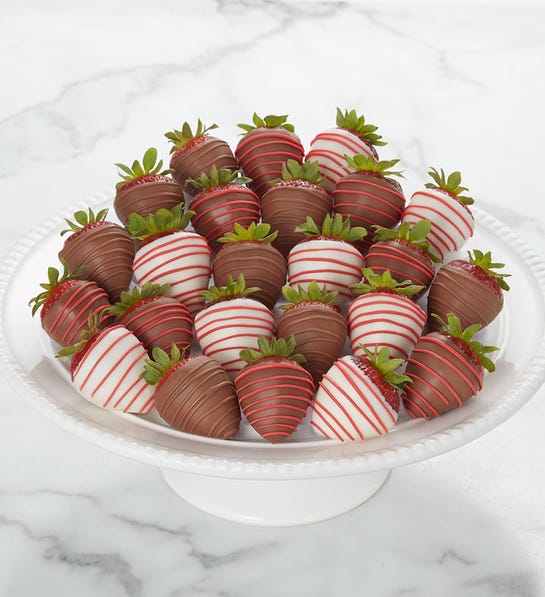 5. Chocolate covered strawberries
There's something especially sweet and celebratory about a treat of juicy red berries coated in a crunchy chocolate shell. Pair a plate of white and milk chocolate-dipped strawberries with a glass of bubbly for a romantic nightcap.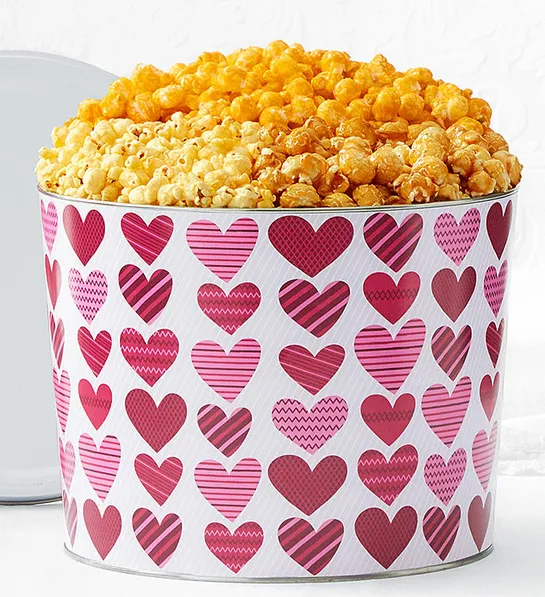 6. Assorted snacks for movie night
A giant tub of popcorn filled with three different flavors is the perfect Valentine's Day gift for a new relationship. It's thoughtful and fun without feeling over the top. Plus, you'll have the perfect snack to work through as you introduce each other to your favorite movies.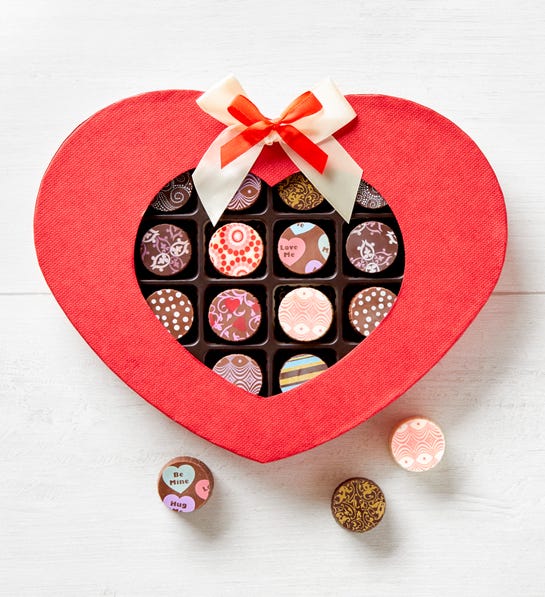 7. Chocolates
No list of Valentine's Day gift ideas would be complete without a heart-shaped box of chocolate truffles. The chocoholic you're dating will be in heaven as they work their way through this assortment of bonbons, which includes Belgian chocolates in a variety of flavors printed with beautiful patterns.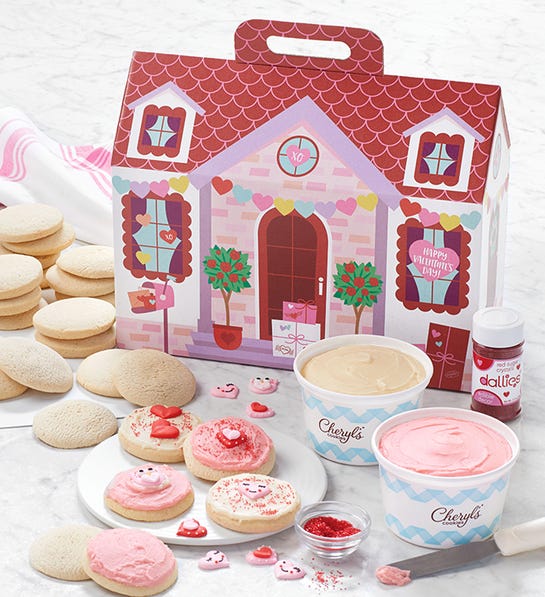 8. A cookie-making experience
Turn your Valentine's Day gift into a date night to remember with a cookie decorating kit. It includes everything the two of you need to express your culinary creativity, and maybe even have some friendly competition: Who can pull off the best decorations?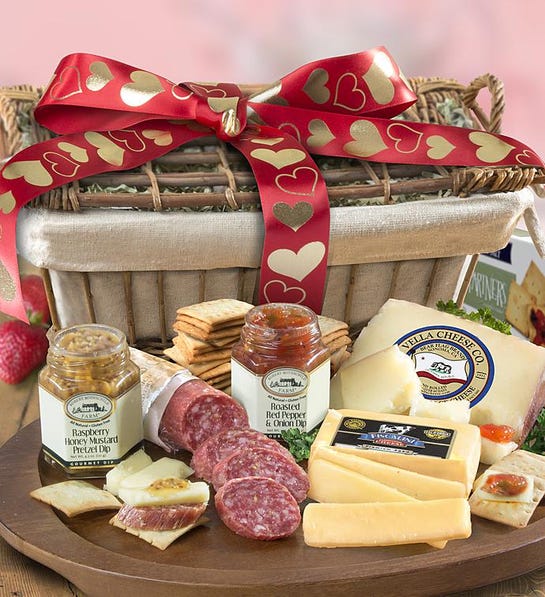 9. A savory gift basket
If your significant other prefers savory and salty flavors to all the sweets this time of year, they'll love a charcuterie gift basket suited to their palate. As a bonus, all the sausages, cheeses, and spreads in this gift come in a portable basket to tote with you on a picnic date (once the weather warms up).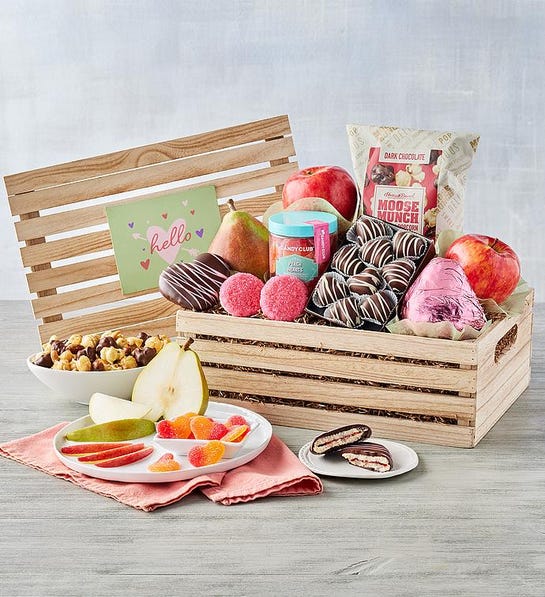 10. A sweet surprise for your sweetie
Shower the sweet tooth you know and love with a box full of sugary treats. This gift crate has something for every kind of craving, from gummy peaches to créme-filled chocolate hearts to crunchy caramel popcorn.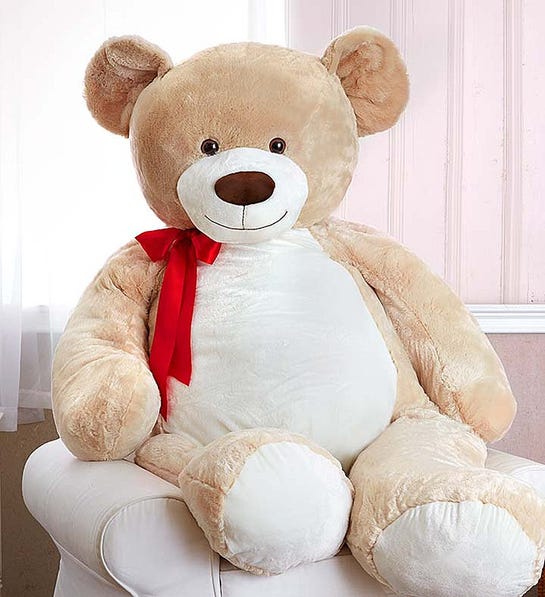 11. A giant plush bear
Give your honey something to keep them company when you're not around. This giant stuffed bear is adorable and totally snuggle-able — the perfect gift to remind them of you.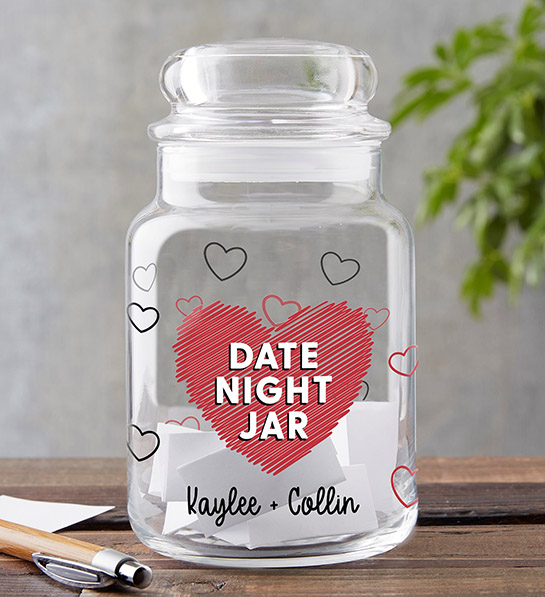 12. A date night jar
This date night jar is a creative way to show someone new you're looking forward to spending plenty of time together in the future. Fill the jar together, then pull out date ideas on a Friday night or Sunday morning and surprise yourselves with an adventure on a whim. For bonus points, fill the jar with a few date ideas before you gift it.