Our series "A Gift for Giving" walks you through how to show your generosity and thoughtfulness to all the special people in your life. 
Edible Valentine's Day Gifts for the Whole Family
February 14 may be a national day of love and romance, but that doesn't mean you have to limit your celebration to just you and your special someone! Here's a list of creative (and delicious) Valentine's Day Gifts for every family member.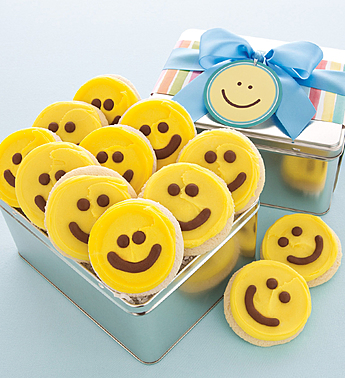 For the Kids:
You can still send your children a beautiful blooming bouquet…of cookies, that is! They'll love munching on irresistible Cheryl's Buttercream Frosted Cookies while getting involved in the celebration.
For Teens:
Your teen may be wishfully watching their favorite romantic comedy, dreaming about the day they'll have someone to share their February 14 with. While their time has not yet come, you can add a touch of cheer and happiness to their day with a tin full of smiling (and delicious) happy face cookies!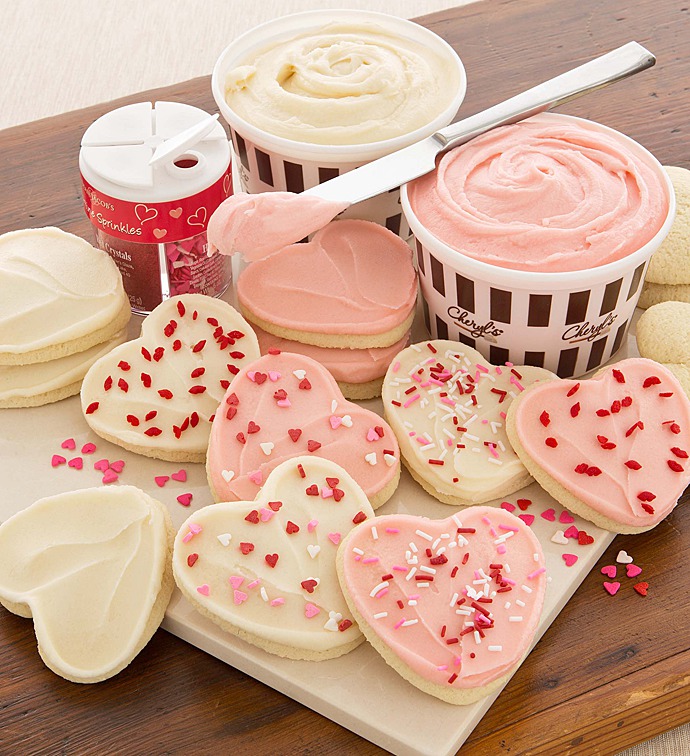 For the Whole Family to Enjoy:
If you want to make your February 14 celebration a family affair, indulge while spending quality time together by setting up a cookie crafting station! Cheryl's Valentine's Day Cutout Cookie Kit comes complete with frosting, sprinkles, and cookies so you can make memories while making dessert!
For Mom and Dad:
Send Mom and Dad a sweet surprise without all the added sugar with a tasty treat from the Cheryl's Sugar-Free collection. They'll ooh and ahh over the deliciously decadent cookies while feeling touched that you're thinking of them on this special day.
For Your Sweetie: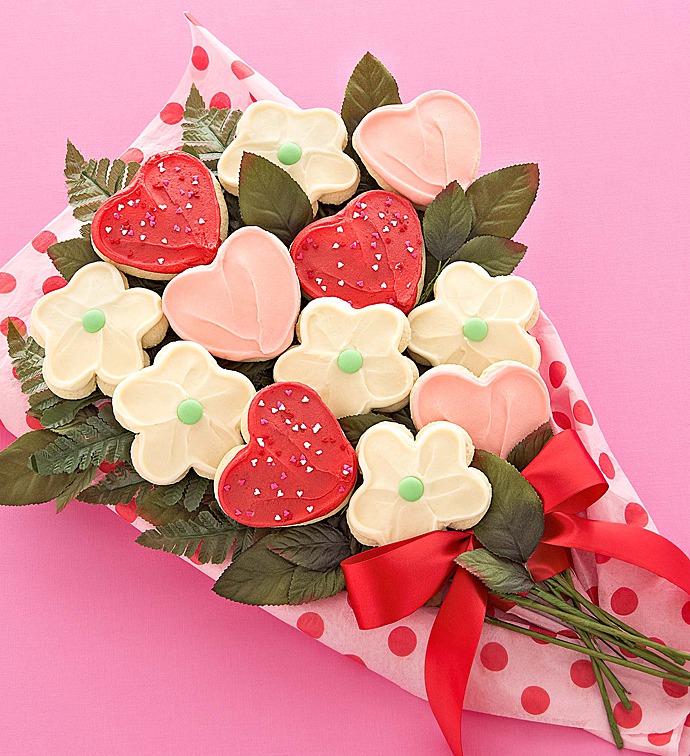 A tasty twist on traditional Valentine's Day flowers, these long stemmed cookie flowers are the perfect way to add a touch of love and sweetness to your special someone's day. Whether you are looking for a gift for your new relationship or for your lifetime love, a delicious bouquet of mouth watering cookies is a gift they'll ooh and ahh over.
For Yourself:
Who says you can't treat yourself on Valentine's Day?! If there's anyone you knows you best, it's you! Save yourself the disappointment from receiving a sub par gift by treating yourself to a create-your-own cookie tin filled with your favorite treats and goodies. The best part? You won't have to share!
For that Friend Who Has Become Family:
We all have that one person that doesn't quite fit under "friend", because they are so much more. This Delilah inspired Sisters at Heart Cookie card is a simple yet sweet way to remind your forever friend just how much they mean to you.