All the mouthwatering recipes in our series "The Main Ingredient" have one thing in common: They all contain cookies. The stars of this vegan peanut butter pudding are the twice-baked gluten-free brownies, which add crunch to this creamy treat.
Growing up, I wasn't too fond of pudding. While the instant chocolate variety was popular when I was a kid, my mother still preferred making the kind you cooked on a stove. I so disliked the thick skin that developed on top of it as it cooled.
I wasn't just turned off by the textural element, though. As a child, I was very sensitive — OK, downright picky — about food. I had learned that gelatin, the feature that made packaged pudding set, came from collagen, a protein derived from animals. I simply could not equate that with sweetness.
While I'm an "I'll-try-anything-once" omnivore as an adult, I know that vegetarians and vegans feel similarly to the way I did when I was younger. I'm also aware that there are many alternatives to using gelatin for setting, thickening, and improving the mouthfeel of desserts: pectin, arrowroot, xanthan gum, and seaweed derivatives, such as carrageenan and agar-agar, among others. But all of these, including gelatin, have particular properties. Pectin, for instance, works best with fruit- or acid-based products, while carrageenan is a popular thickener for dairy. Agar-agar needs boiling temperatures to dissolve, whereas gelatin requires only warm water.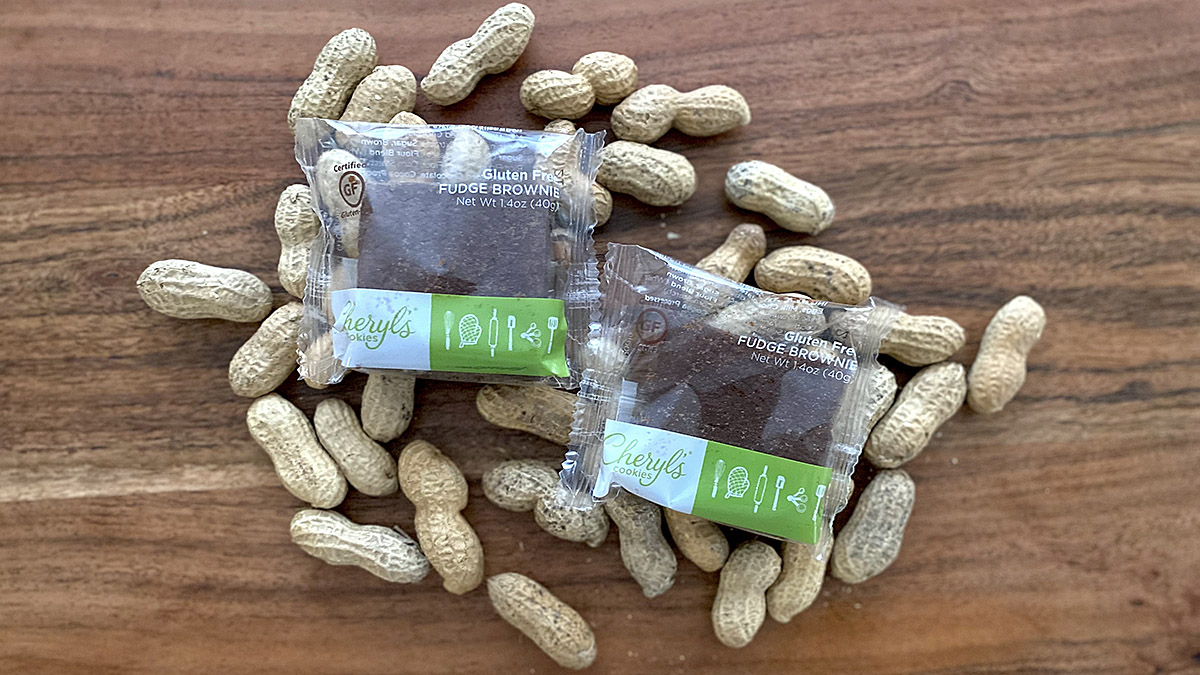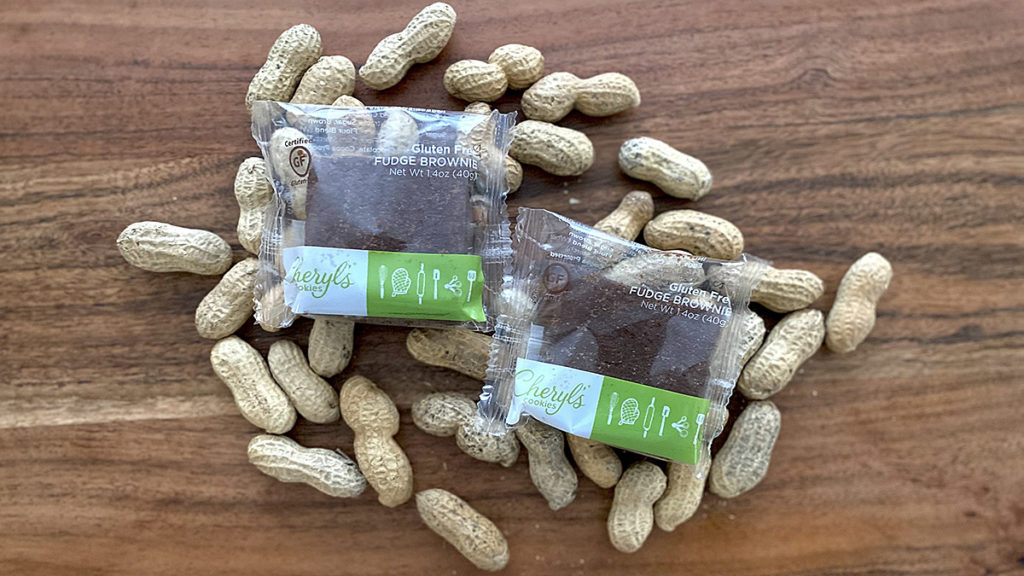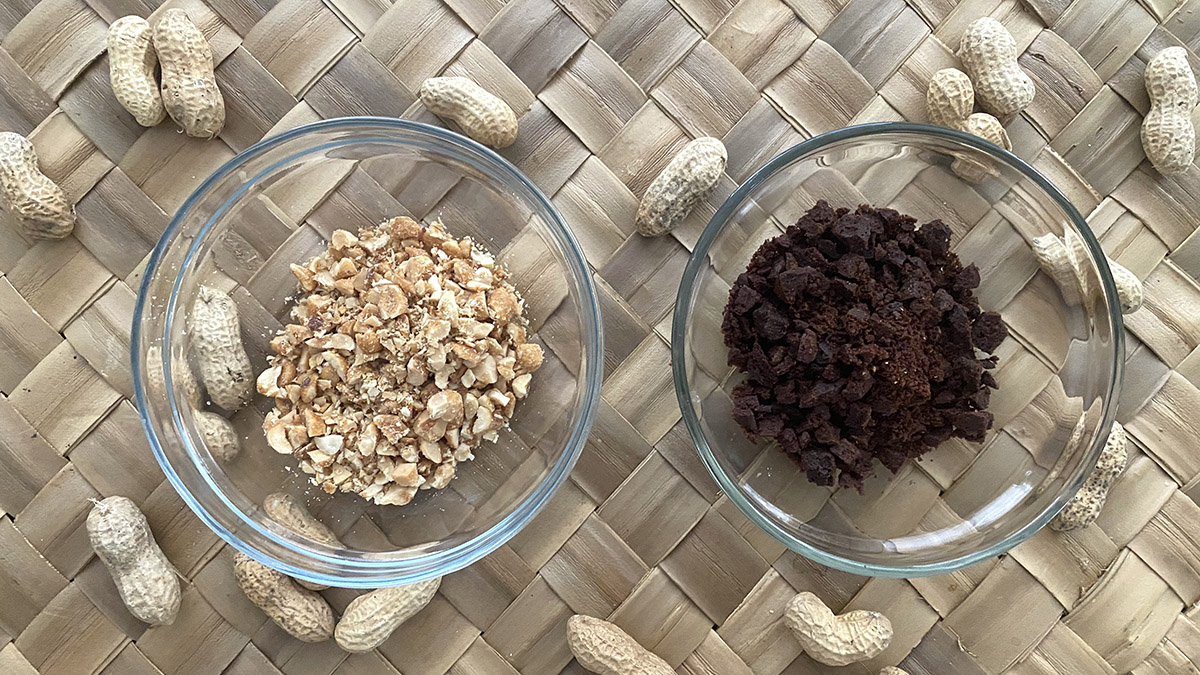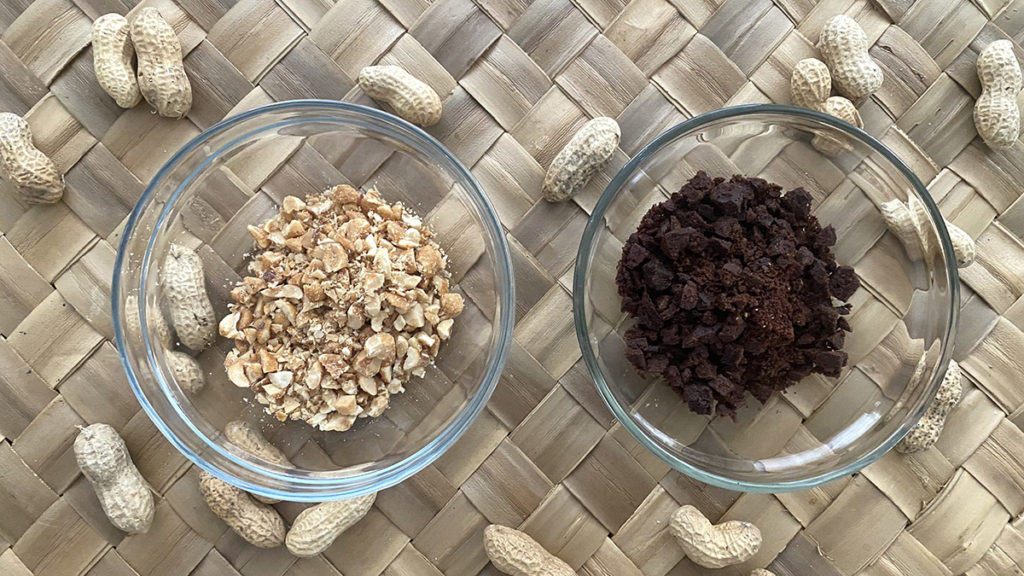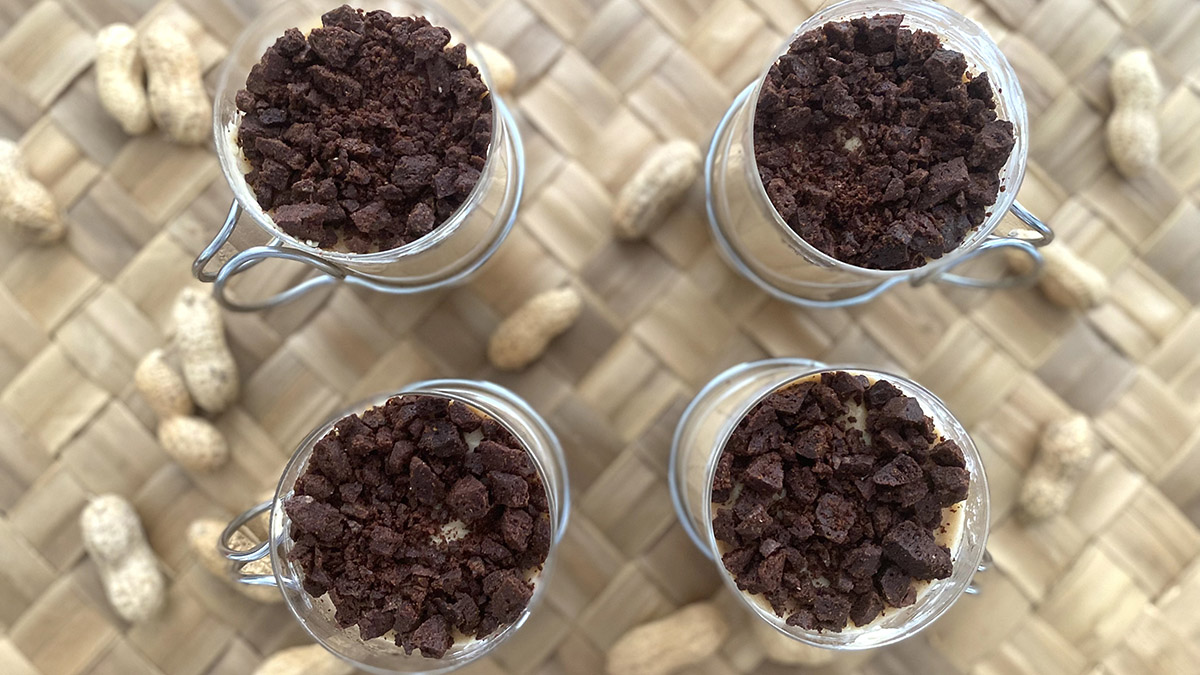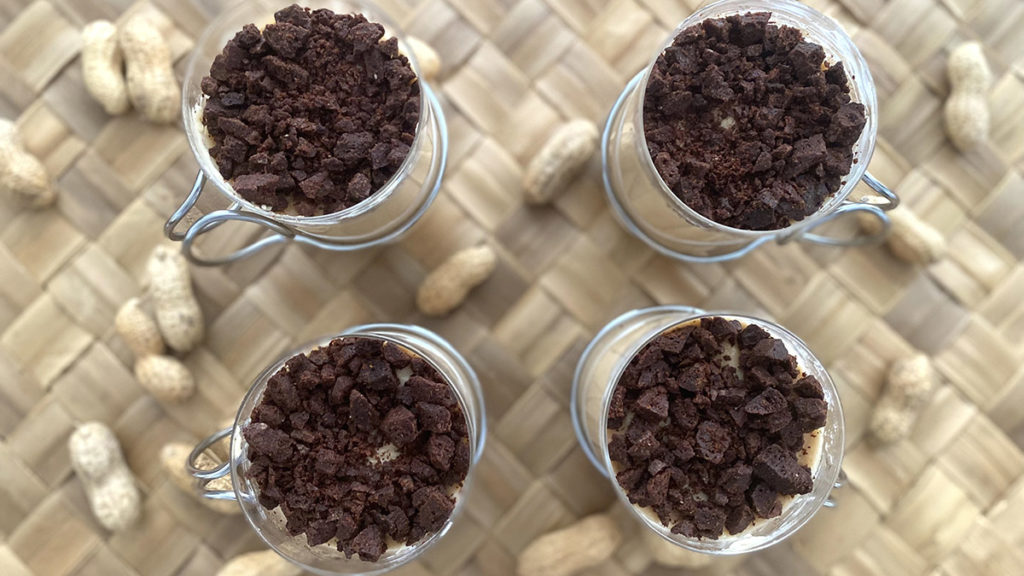 Corn starch, I find, is one of the easiest setting agents in the kitchen. When making savory dishes, cooks combine it with butter to form a roux and use it to thicken gravies, soups, and sauces. It does the same for cooked vegan puddings, such as this plant-based peanut butter one. To give this pudding contrast, I slice and re-bake gluten-free brownies, and use them as both crumb and crouton (aka crisp brownie strips).
Sort of ironic that decades after spurning my mother's cooked pudding, I'd be stirring it up over a flame myself. Mom always did — and still does — know best.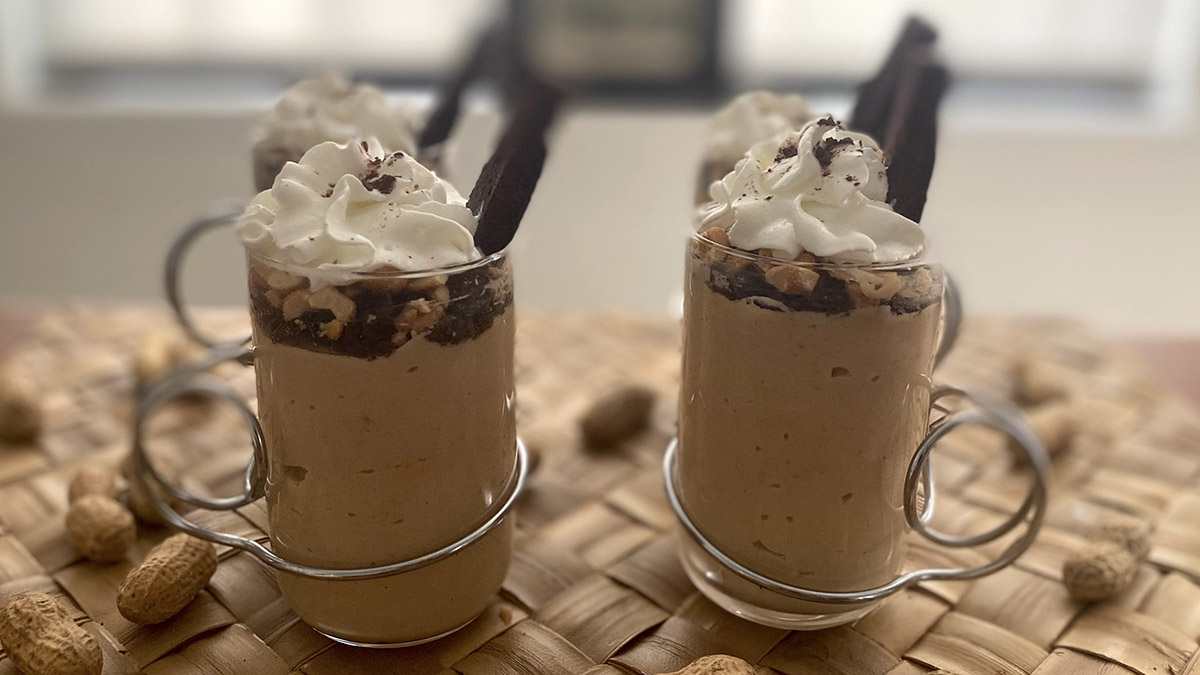 Vegan Peanut Butter Pudding
Ingredients
3

tablespoons

corn starch

1/3

cup

sugar

dash

salt

2

cups

whole almond (or oat) milk

1

cup

almond (or oat) half-and-half

1

cup

creamy or crunchy peanut butter, depending on preference

2

tablespoons

unsalted butter

1

teaspoon

almond extract

¼

cup

honey roasted peanuts

(roughly chopped)

dairy-free whipped topping

cocoa for garnish
Instructions
Preheat the oven to 375° F.

Slice each brownie into five strips. Place all 10 strips on a small cookie sheet and bake them in a toaster oven (or lay them in an air fryer and cook) until they are crisp, like a crouton, about 10 to 15 minutes. (If the brownies are very fresh and moist, they might need more time to become crisp and dry throughout.) Remove them from the oven and place them on a wire rack to cool. Reserve four and roughly chop the rest into crumbles.

In a small bowl, combine the corn starch, sugar, and salt. Place the mixture in a saucepan.

In another small bowl, combine the milk and half-and-half.

Place the saucepan over medium heat, and pour in the milk mixture steadily and slowly while whisking constantly. (If you pour it in all at once, the corn starch will clump.) Once everything dissolves, bring the liquid to a boil, and then reduce the heat to medium. Whisk constantly for another couple of minutes. (If you stop whisking, the bottom will stick and burn.)

Remove from the heat and add the peanut butter, butter, and almond extract. Whisk until all the ingredients are incorporated and the mixture thickens and becomes creamy, with no lumps.

Divide evenly into four Italian-style coffee glasses or tall coffee mugs. (The pudding begins to thicken immediately, so work quickly before it sets.) Cover tightly with plastic wrap, and chill in the refrigerator for at least 1 hour to overnight.

To serve, remove the glasses from the refrigerator. Sprinkle the brownie crumbles over the top of the pudding and repeat with the peanuts.

Top the glasses with a frill of whipped topping, and dust with cocoa. Garnish each one with a brownie crouton and serve immediately.