Our series "Raising Them Right" offers up useful tricks and tips for navigating the challenges of parenthood. 
Your scholar may have moved into their newly decorated dorms, but that doesn't mean they're not still reminiscing about family vacations and movie nights! Surprise them with a care package that lets them know they're near at heart, no matter how far in distance they may be.
When compiling the perfect care package for your special someone, consider their unique personalities as well as their living habits. When picking out the ideal food products for your care package, keep in mind durability and shelf life. For example, Cheryl's cookies arrive individually packaged and can be frozen for up to six months, providing the perfect balance of freshness, flavor, and convenience!
Here are four unique homemade care package ideas and themes to help inspire and educate:
Box of sunshine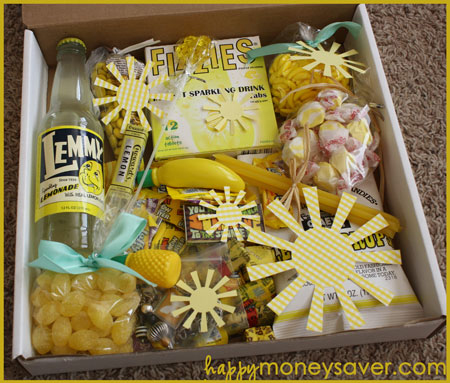 Who can help but smile when they receive a box full of bright, happy sunshine?! This idea featured on Happy Money Saver is simple; just stick to vibrant, yellow products (lemon burst buttercream cookies, anyone?) and throw in a few sunshine-themed cut-outs and confetti to add some serious smile to their day!
Stationery package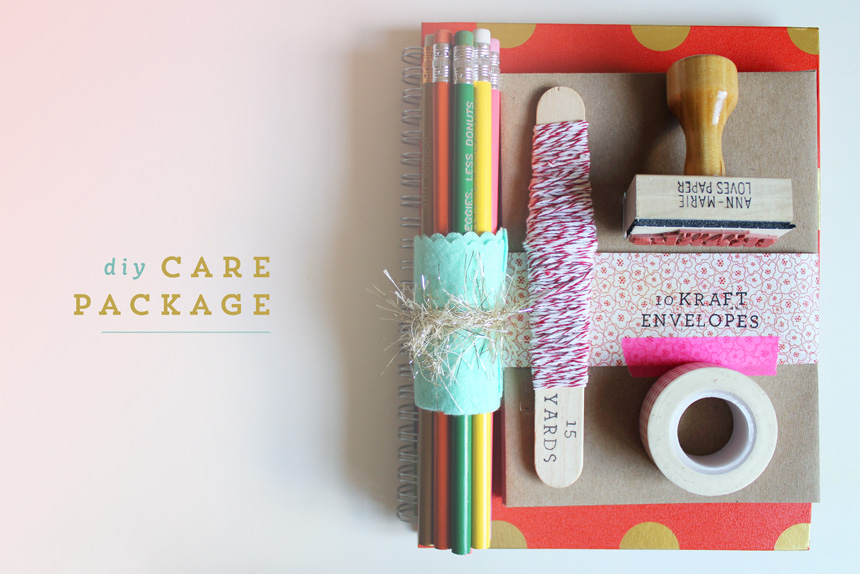 A message posted on a Facebook wall is nice, but there's nothing quite like the feeling one gets when opening a handwritten letter from the ones they love. Help your special scholar keep in touch with a unique stationery-filled care package like this one featured by Ann Marie Loves. It has everything they need to become pros of the written word.
College dorm survival cake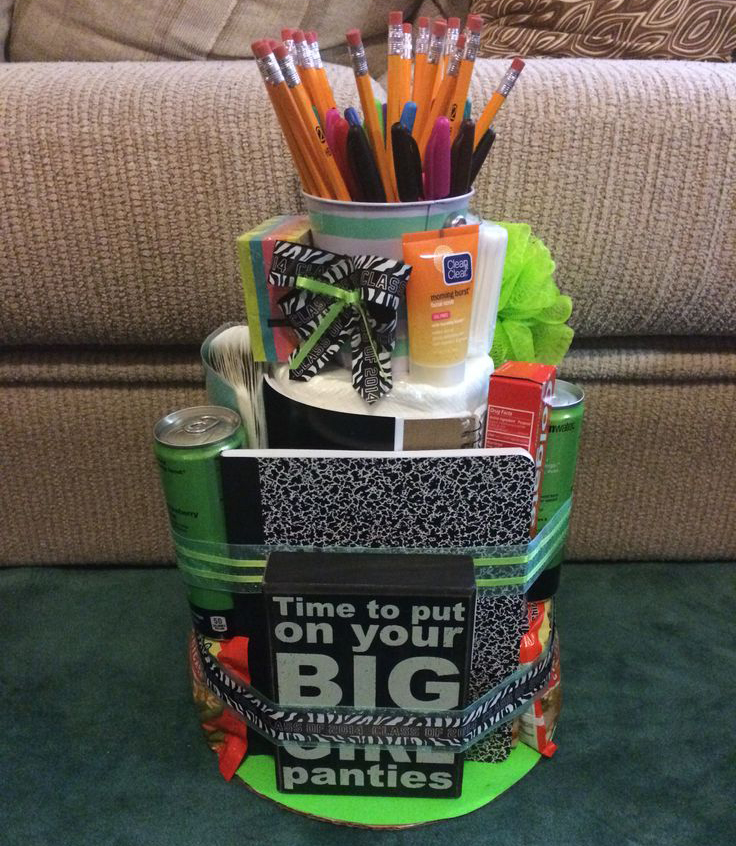 A college survival care package filled with all the necessities for dorm life — from school supplies to shower gear — is a great way to give them a head start on college living. Lyah Designs put a fun twist on this classic care package by turning it into a unique "cake."
Study break package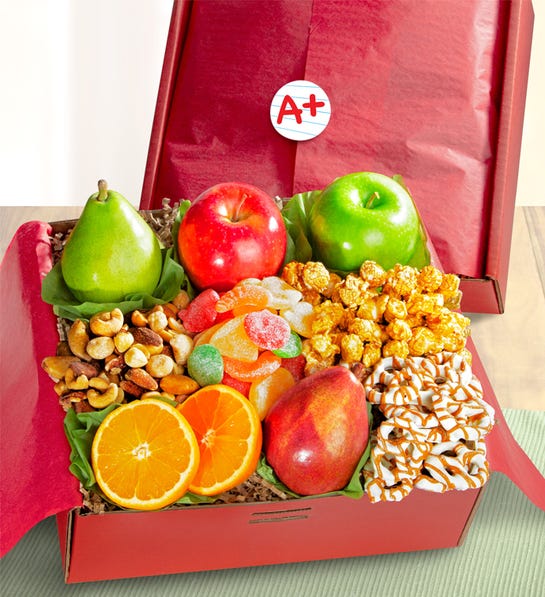 Between getting acclimated to living on their own and late-night cram sessions, those students could sure use a break. Surprise them with this snack-filled care package from 1800Flowers.com, which contains fruit, nuts, popcorn, and pretzels. It's the ultimate gift to keep them going when the going gets tough.