It may be hard to believe, but it was 20 years ago that "Cupcake Mania" swept the nation, fueling headlines [subscription required] in The New York Times, spurring an explosion of gourmet cupcakeries (yes, that's a real thing), and creating a scene-stealing dessert of choice for some of our favorite and most beloved TV characters.
Since then, cupcakes have become a staple in bakeries and supermarkets across the country, and are part of a still-growing nearly $2 billion a year "snack cake" industry — one that Cheryl's Cookies intends to grab much more than a crumb of with the launch of their buttercream-frosted cupcakes.
A piece of cake?
The origin story for Cheryl's new cupcake line is years in the making, says Kara Jaggers, vice president of merchandising for the company.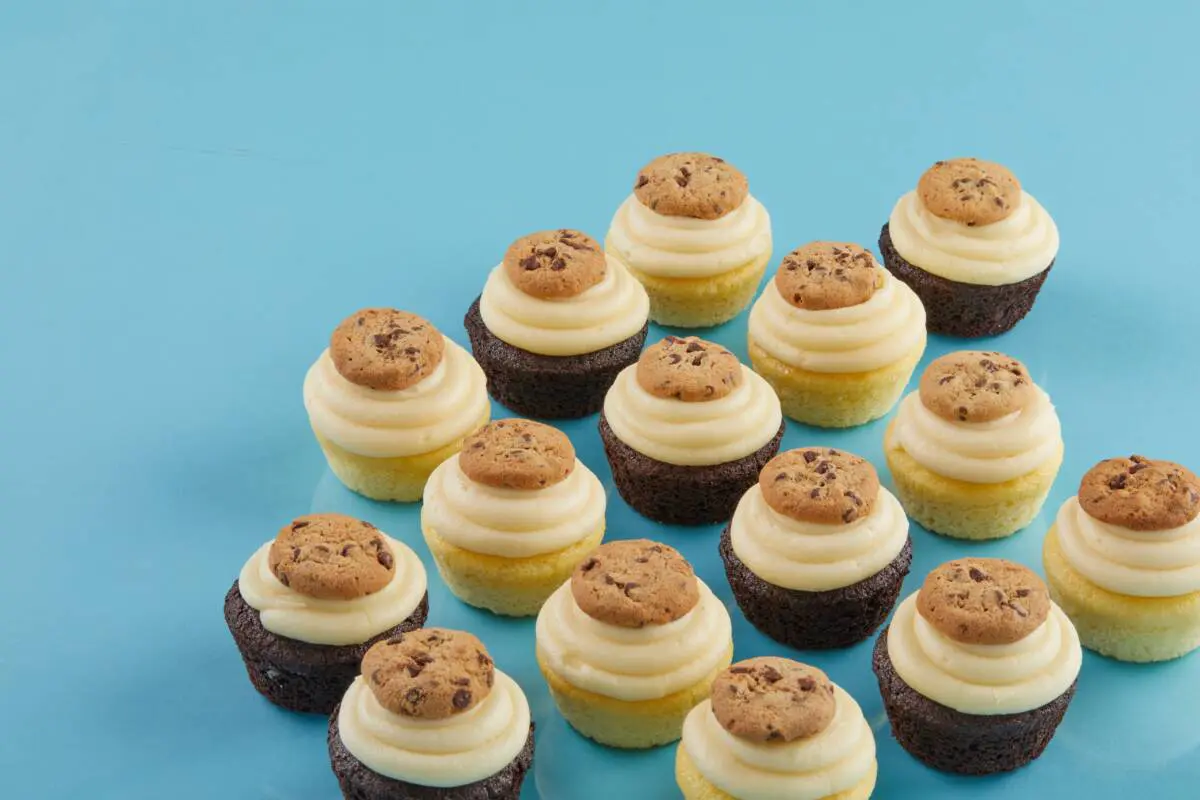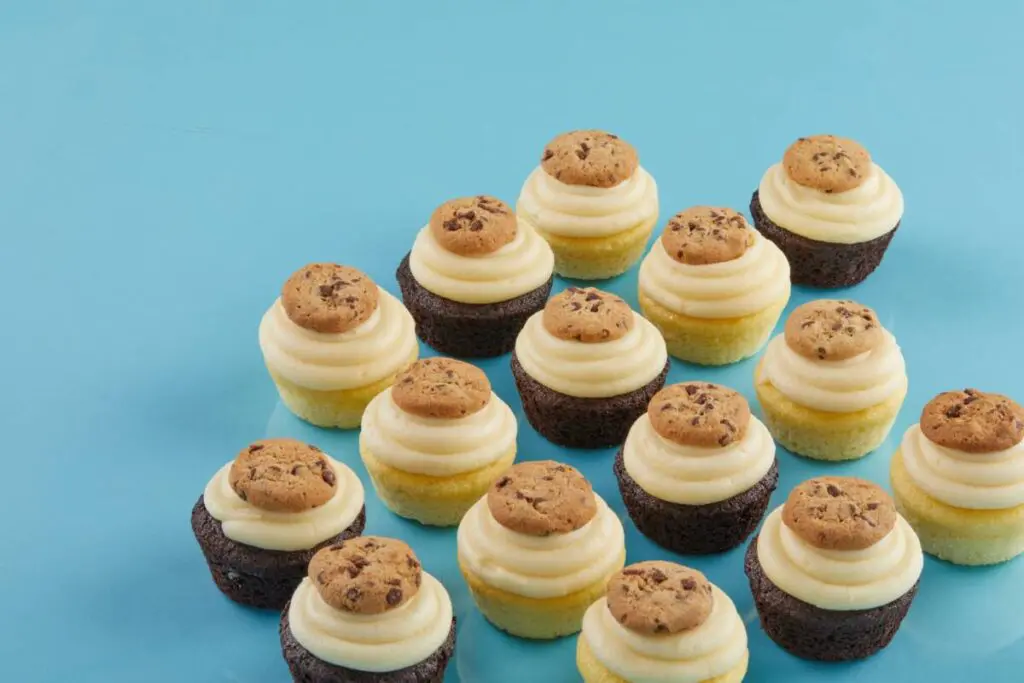 "We wanted a product we could reinterpret and make our own, just like we did with cookies," she says. "Getting started, we really thought a lot about innovation — we wanted something that we could deliver to our customers that really expanded on what we already do extremely well, which is making delicious, gourmet baked goods.
"And we also took on a few challenges," she adds. "Like, 'How do we make something that is extremely decadent and delicious?' and also 'How do we ensure our new product is going to go through shipping and still show up for our customers looking as beautiful as it was when it was first baked?' Naturally, cupcakes were the perfect fit!"
Flavor faves
When it comes to cake, chocolate and vanilla are still the perennial favorites for most Americans. So, Jaggers says, the decision to launch the new cupcake line featuring this pair of classic flavors — Buttercream-Frosted Chocolate and Buttercream-Frosted Vanilla, each topped with a mini Cheryl's chocolate chip cookie — was an easy one.
"The cupcakes are based around what we're known for, which is our buttercream frosting," Jaggers says. "We're placing it on these incredibly moist cupcakes that our food scientists spent months developing. So many other cupcakes out there are dry, but ours are really meant to feel like they could melt in your mouth. And, of course, since we're known for our cookies, adding that cookie on top of each cupcake is really a way to make them our own."
Next up on the cupcake release schedule is a Cinnamon Pumpkin Cupcake with a Snickerdoodle cookie on top, which is due in the fall, plus a mystery "celebration-themed" flavor that Jaggers says will be out in early 2024. Special variations for people with dietary restrictions, such as gluten-free cupcakes, are also on the fast track for future release, she adds. (Until then, you can try a gluten-free cake from sister brand Wolferman's Bakery.)
Game-changing design
While Jaggers says she couldn't be happier with the flavor profiles her team created for Cheryl's new line of cupcakes, it's the innovative packaging that the cupcakes are shipped in that really makes them stand out, and ensures that every customer receives a delicious — and Instagram-ready — product right out of the box.
"Our packaging for the new cupcakes is very unique to us," she says. "It's not like anything else out there on the market — it's something I'm very proud of."
What's so special? According to Jaggers, it starts with the cupcake liner. "We bake directly in the liner the cupcake is shipped in so the cupcakes don't shift around while in transit."
Even more impressive: "Our cupcakes are also individually wrapped, which is something that's really hard to find," Jaggers adds. "It's perfect for self consumption, but it's also ideal for parties, gifting, or kids' birthdays or school events. If you're hosting an event, it's a perfect way to be able to send someone home with something that's individually wrapped — you can't do that with a cake!"
The development for the cupcake packaging alone, Jaggers estimates, took almost 18 months..
"We started this process with shipping tests back and forth across the country, over and over, to make sure that we got it right. And perfecting our packaging dictated every other step of the process for us. Our goal is always to make certain that what we promise our customers on the website is what is going to be delivered to them."
The unboxing
So, how did Jaggers and her team do? The sample cupcakes I received came looking like an exact replica of the cupcakes on the website. They were shipped in an incredibly sturdy box with a built-in ice pack — hardy enough to withstand inclement weather and also keep safe from the heat of a potentially scorching day.
They were also the first cupcakes I ever remember removing from an individual serving protective film. But all that extra protection is worth it!
Both the chocolate and vanilla cakes were spongy yet pillowy soft, and moist, with just the right amount of crumble and without a hint of dryness or graininess. And their flavors were rich and distinctive, like the flavors in a homemade cake your grandma or great aunt might have made for a family function back in the day.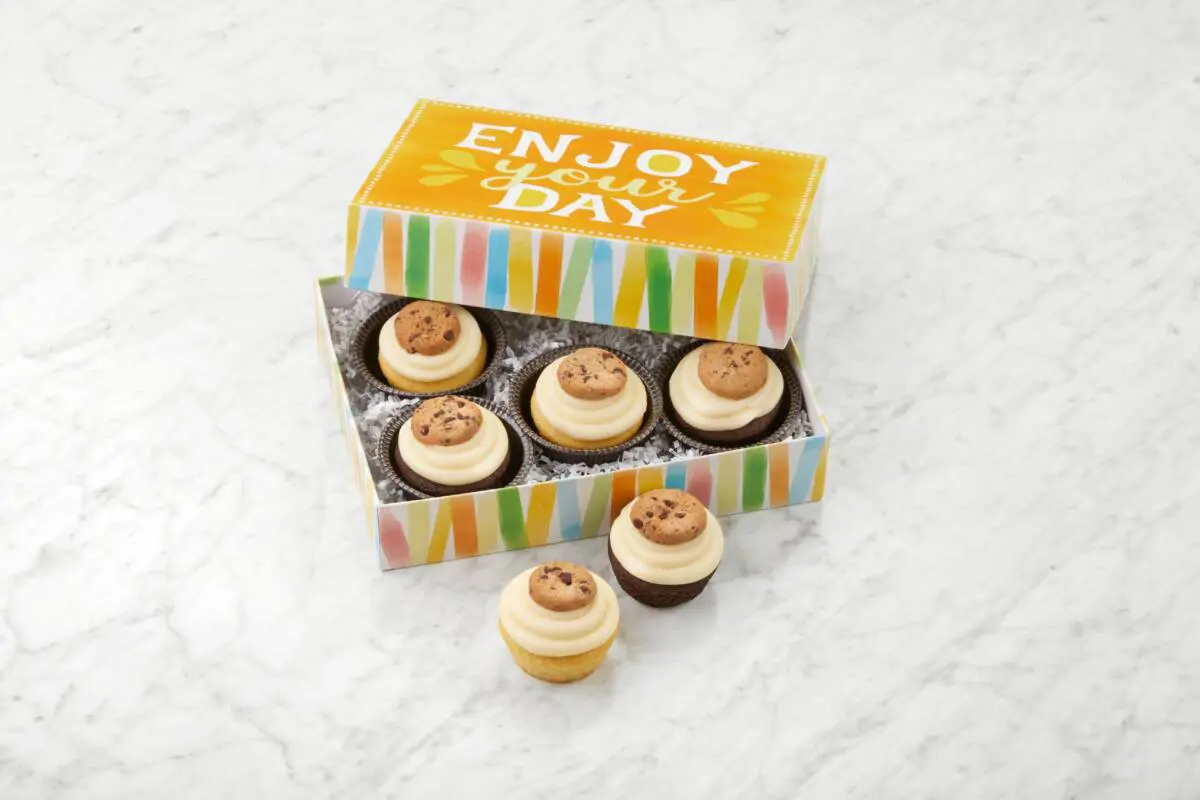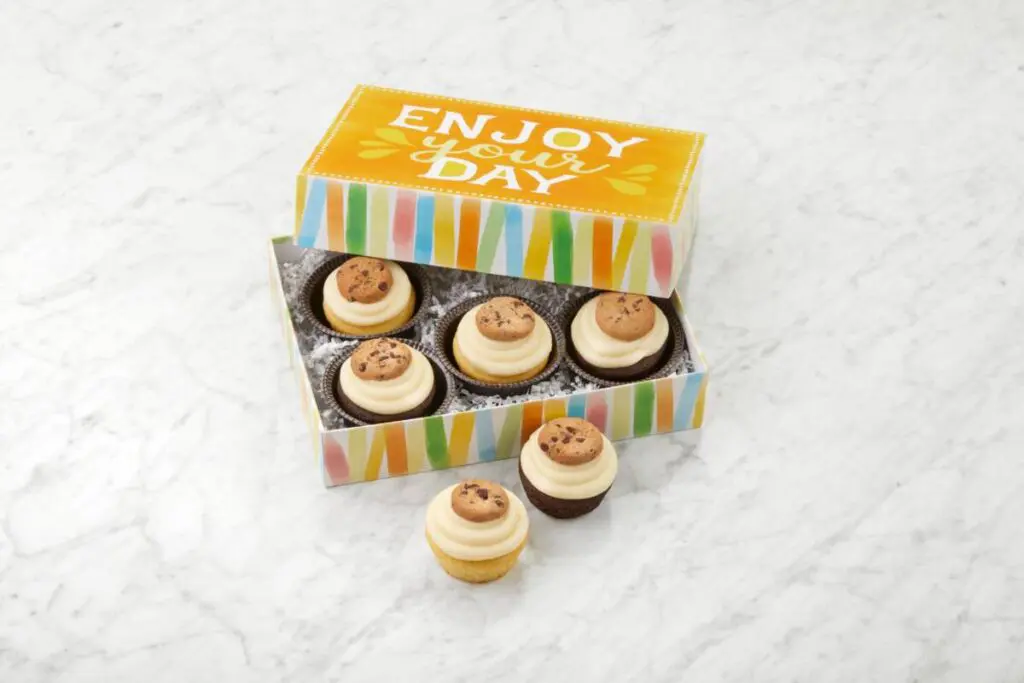 And as for that buttercream? Well, if you've had Cheryl's before, you know nothing compares to that decadently creamy and insanely smooth butter-frosted goodness.
Get ready to get your cake on
The new Cheryl's cupcakes are available online in a variety of brightly colored packaging options, Jaggers boasts. "We have incredible birthday packaging available, and we'll also be updating options for all our key holiday seasons, as well as those occasions that customers really want to celebrate in their life. They're perfect for gifting and important milestones, but they're also great if you just want a decadent treat to enjoy on your own or with your family," she adds.
And as for the future of the cupcake, Jaggers is confident this is one trend that's here to stay.
"Cupcakes are a new staple, just like the cookie," she says. "I don't see them ever going away. They're going to get more popular and more delicious!"
The original cupcake boss
According to food historian Stephen James Schmidt, the first cupcake wasn't a small mini-version of a regular cake but a full-sized competitor to the popular cake of the day: the pound cake. Created in the early 1820s, "Cup Cakes," as they were known then, got their name from the very basic and easy to remember recipe: 1 cup butter, 2 cups sugar, 3 cups flour, and four eggs.
These cakes were cheaper for bakers to make, but since they didn't contain as much costly butter or eggs, they didn't rise in the same way as a pound cake would when baked. To combat the problem, bakers began baking smaller versions of the cakes in literal tea cups — and the cupcake was born!
"These mini 'cup cakes' took off like wildfire starting in the 1850s," Schmidt told us. "And with the addition of 1 cup of milk added to that basic recipe, the original 'cup cake' formula still comprises most of today's recipes for what we now call 'yellow cake,' 'vanilla cake,' 'plain butter cake,' or, simply, 'cake,'" he says.