Mawwage — ahem — marriage. It's what brings us together. It's also a ceremony rooted in centuries-old superstition.
Did you know the tradition of a groom carrying his new spouse across the threshold dates back to ancient Rome? It was a way to prevent the bride from tripping and, thus, conjuring up the evil spirits who once occupied the newly wedded couple's home.
And while today's wedding guests gather 'round to catch a bouquet or garter belt in hopes it will bring them future love and marital bliss, historically, it was a small piece of the bride's gown that was torn off for good luck at the end of the wedding ceremony.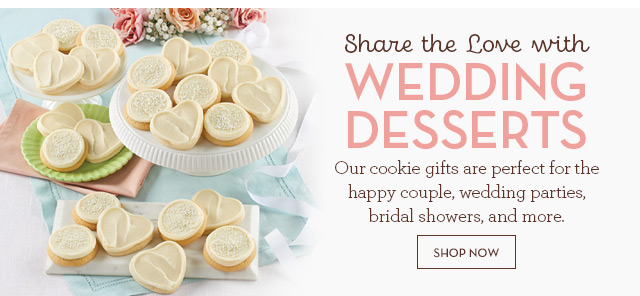 So book the hall, pick out your invites, dust off that rented tux that you forgot to bring back — and cue up the band for a first dance of facts about engagements, weddings, marriage, and anniversaries.
Did you know…
…in 2021, there were 61.45 million married couples in the United States, compared to 40.2 million married couples in 1960.
…the average cost of a wedding in the U.S. in 2021 was $28,000 ($34,000 if you include the engagement ring).
…the longest marriage on record is that of Herbert Fisher (born 1905) and Zelmyra Fisher (born 1907), who were married May 13, 1924. The Fishers remained married for 86 years, 290 days, until Herbert died on Feb. 27, 2011. He was 105. Zelmyra died two years later, also at the age of 105.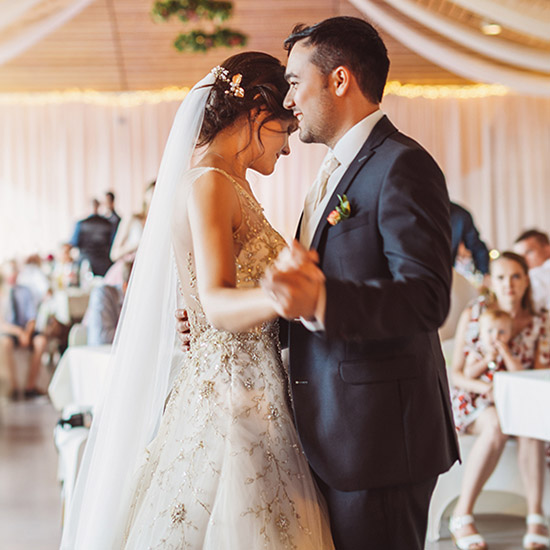 …Mariah Carey bumped Elizabeth Taylor off the No. 1 spot of possessing the world's most expensive engagement ring. Australian media mogul James Packer proposed to the singer with a 35-carat, platinum-set, emerald-cut diamond flanked by two baguette diamonds valued at $10 million. Carey reportedly sold the ring for $2.1 million as part of their breakup.
…the current estimated median age for a first-time marriage is 30.4 for men and 28.6 for women.
…80% of all weddings take place between May and October, with the three most popular months being June, August, and October.
…the practice of a groom and his groomsmen wearing matching suits began during medieval times. Back then, it was thought that by dressing identically the men would confuse evil spirits wishing to curse the newlyweds with bad luck.
…the largest vow renewal ceremony in the U.S. consisted of 1,201 married couples. It took place in Kalamazoo, Michigan, on Oct. 8, 2016, during Western Michigan University's homecoming weekend.
…the shortest marriage on record is believed to be a mere 180 seconds held by a man and woman in Kuwait. It's said the new bride tripped and fell after saying "I do," and, instead of lending a helping hand, her new husband called her stupid. Back on her feet, the bride demanded the judge annul the marriage ASAP.
…rumored to be the most expensive wedding gift a groom has bestowed on his new bride, a $20 million Gulfstream jet was given to Katie Holmes by Tom Cruise when they wed in 2006. The present was a foreshadowing of sorts, as she jetted from their marriage six years later.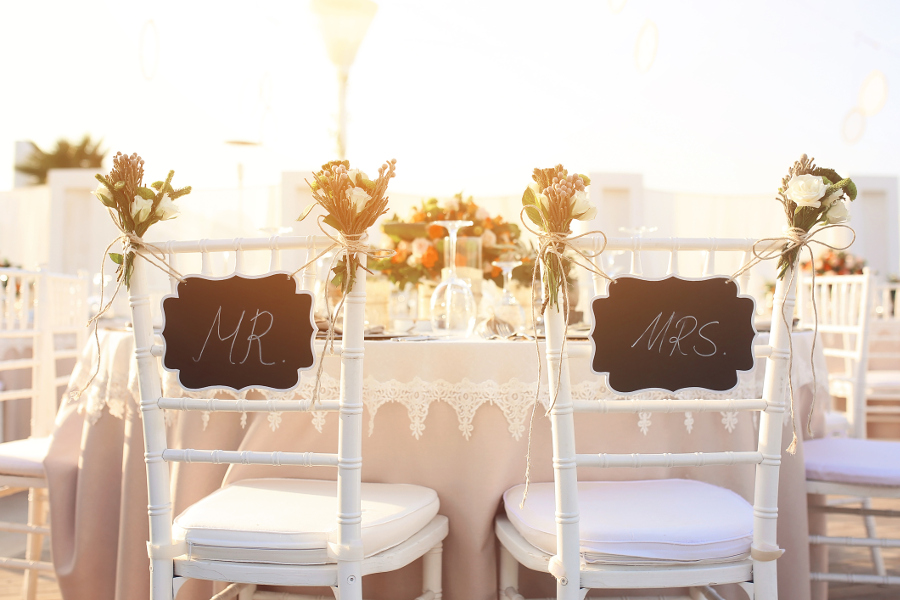 …the average honeymoon duration is seven days. The tropical paradises of St. Lucia, Jamaica, Bora Bora, and the Bahamas are among the most popular destinations for post-wedding getaways.
…traveling to an exotic destination — or traveling anywhere — for a honeymoon wasn't always customary. In 19th century Great Britain, instead of setting off for foreign lands, a newlywed couple would visit those friends and family who were unable to attend the wedding. And many, many, many moons ago, ancient Norse bridal couples jaunted off after their wedding into hiding, where they were brought a cup of mead (honey wine) for one moon cycle. Hence, the origin of the word.
…U.S. couples celebrating 50, 60, and 70 years of marriage can receive a free anniversary greeting from the current U.S. President and First Lady.