Unless you were born in Sweden, or have visited the country, you probably don't know about the tradition of women congregating in a daily break ritual called kaffereps that started in the mid-18th century.
Coffee, tea, and homemade cookies were the centerpiece of what was usually a beautifully set table, with fresh flowers and nice porcelain. For a hostess to serve fewer than than seven cookies at her kafferep was considered stingy, and anything more was viewed as boastful. Seven was the magic number.
"Some say the kafferep helped launch the Swedish women's rights movement of the early 1900s," says Ulrika Pettersson, founder of Unna Bakery. "It was also the precursor to the fika (pronounced fee-ka), a coffee break that thrives in Swedish homes, offices, and cafés today. According to custom, you should have coffee or tea, and a cookie, at least once a day."
Lessons and traditions from Grandmother Rut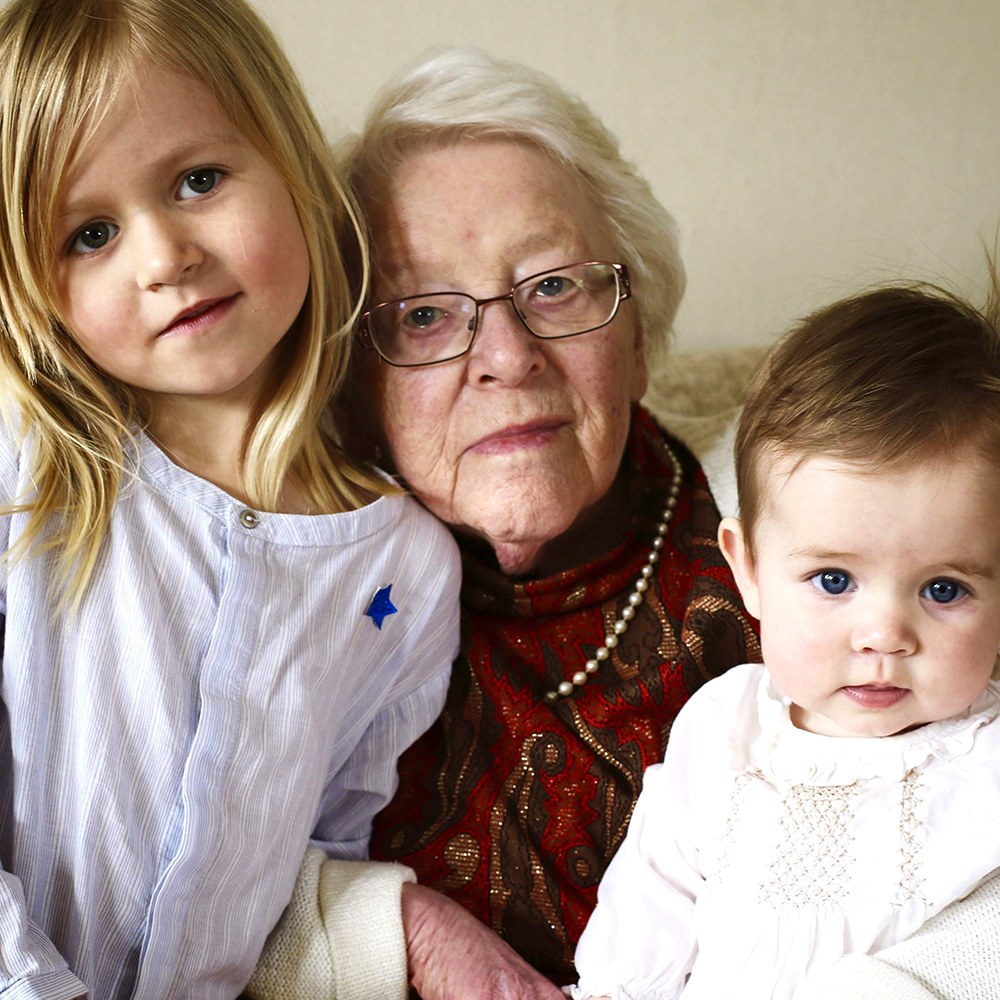 Memories of her own kaffereps with Grandmother Rut were the inspiration for Ulrika to start Unna. "My Grandmother was the kindest person," Ulrika recalls. "She always had time for a hug and a fika. She loved baking and cooking, and put lots of love into it, and even more butter and cream!
"I would help my grandmother bake those cookies and help her prepare the kaffereps. I would even ride on the back of her bike when she shared those cookies with friends who lived by the lake in Östersund, in northwestern Sweden, where I grew up."
Eventually, Ulrika and her husband, Erik, left Sweden and moved to New York City in 2008. She worked in graphic design for years, and during that time she could not get those cookies — or the special kaffereps with her grandmother — out of her mind.
So she started baking them herself.
"I gave them away to my neighbors and friends, and they all absolutely loved them," Ulrika recalls. "Along with all the compliments, we came to the realization you couldn't find these types of cookies in the U.S., or at least in New York City."
Relentlessly going door to door
In 2013, Ulrika was thinking about what to do with these cookies — which included cardamom crisps, coconut oat butter, raspberry jam drops, brown butter with almonds, and vanilla sugar — she also was contemplating a career change. "At one point, I decided to stop thinking about it and just do it!"
After researching how to go about making and selling her own cookies, she found an incubator in Manhattan where she could start baking. She paid rent by the hour and got to work. "And then I determinedly went to my favorite shops on the Upper East Side, walked in cold, and convinced them, over a period of several visits, to start selling my cookies."
From there, Ulrika set out to add more stores to her roster of clients, visiting numerous specialty food shops in Manhattan. At first, she got mostly rejections, but she did not give up — and her persistence paid off. "I hounded these shops until they finally said yes, and one day I realized that I was making cookies for about 50 customers. I just wouldn't take no for an answer."
Having it all while having a baby
Three years into the venture, Ulrika caught a big break. Whole Foods started a local producers program and chose her cookies to sell in four of its Manhattan stores. "Then other chains started to pick up my cookies, and I realized I had to go bigger."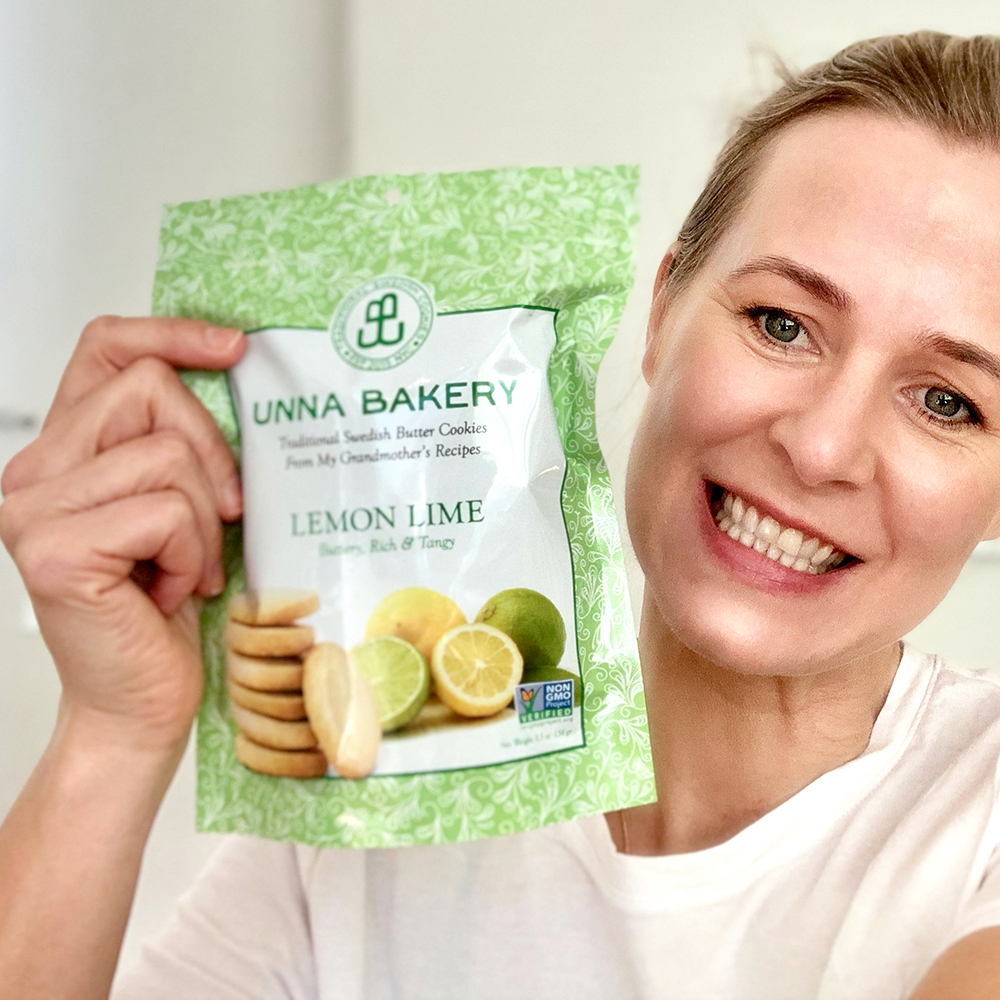 Through a mentor she met at her incubator space, she found a manufacturing facility in New Jersey. "My mentor was invaluable in helping me take my business to the next step, introducing me to buyers, brokers, and distributors," she says. "However, he didn't need to find me a graphic designer, since I do all the packaging designs myself!"
For Ulrika, the biggest benefit of being a business owner is that she is her own boss — but there's a flip side to that. During this period of growth, she also gave birth to her second child, which led to many long days.
"I really struggled with finding balance in my life. As I started to grow, I was getting up at the crack of dawn, going to the stores to buy my own ingredients, mostly in bulk, and I'd carry all that on the subway, since I couldn't afford to take a cab or hire a car. I should point out I'm not very strong, so this was very hard work," Ulrika laughs.
Back then, she would routinely come home around 7 p.m., and then she had to put her mom hat on. "While the task of starting your own thing is exciting and fun, there were days when I was just so exhausted, with too many orders and screaming kids, that I thought, 'I just can't do this anymore.' But you know what? You just persevere and keep hoping and keep moving forward, and that's what I did."
Honesty and pride
Ulrika's path to success was not without its missteps. There were times, she says, when she was too trusting of people who did not have her best interests at heart. "My advice is to be super careful about anyone who wants to help you. Do research on them, check their backgrounds, do your due diligence. It's true what they say: You do learn from your mistakes."
Looking back, Ulrika is glad she did not listen to her dear Grandmother Rut, who, sadly, died two years ago. "When I first told her that I was doing this, she thought I was absolutely crazy. And when I started to become more successful, she still thought I was crazy, but I know that there was a part of her that was very proud."
Gifts Featuring Amazing Women