Between prepping the home for visiting family, spending hours in the kitchen perfecting the Easter brunch menu, and organizing the yearly Easter Egg hunt, there's hardly time to decorate for the holiday. But with a few simple ideas, you can give your home an Easter makeover that will surely wow guests.
The best (and simplest) way to create a perfectly put-together look for Easter is to choose a color theme or one reoccurring element, such as bunnies or chicks, and use it throughout the room. Set up one or two conversation starters that will be the focal point of the Easter decorations, and you're sure to wow!
Here are five Easter decorating ideas you'll want to try.
Easter Decoration ideas that are good enough to eat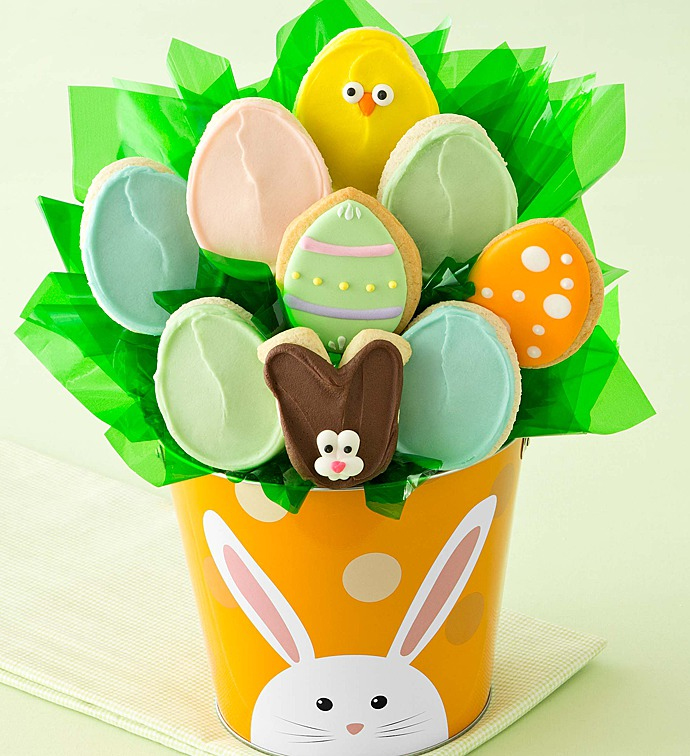 The simplest way to decorate for Easter is to choose foods that double as decorations, such as the adorable Cheryl's Cookie Flower Pots. Set one up as a centerpiece during the meal so guests know to save room for the main cookie attraction!
Repurpose Easter eggs
The kids have turned regular eggs into Easter masterpieces, so show them off! Fill several vases with colored (or plain) eggs and place them on end tables, counters, and mantelpieces. You can even top them with flowers to add a fresh touch to your décor.
Place cards and party favors in one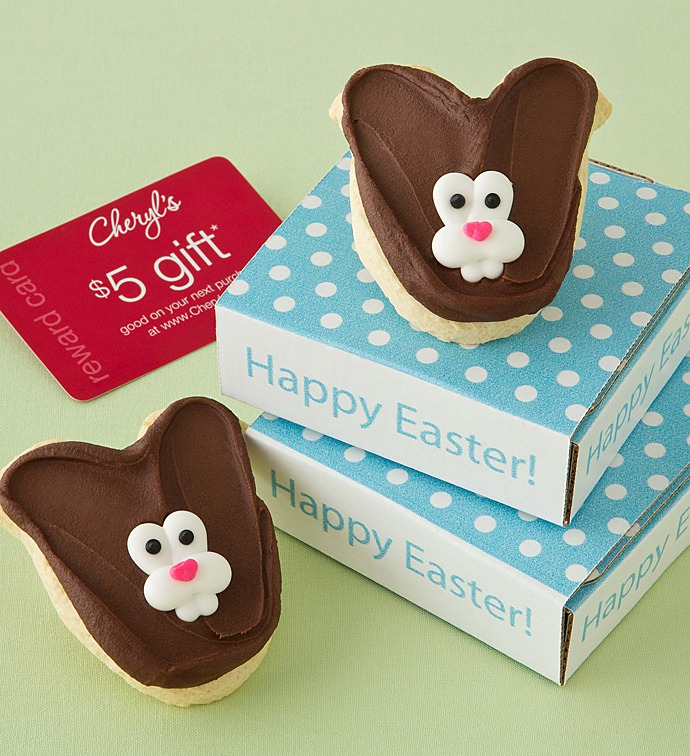 Set festive cookie cards on plates as a creative place setting that guests can then take home. Our adorable cookie cards are delicious and individually packaged, making it easy to set up a wow-worthy Easter spread.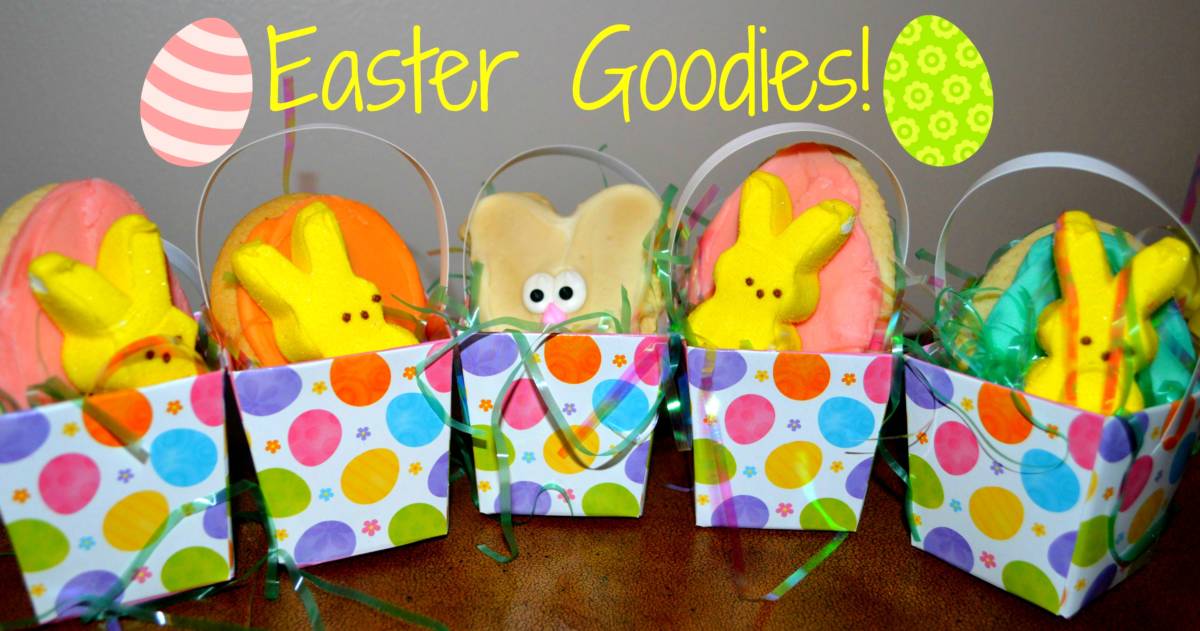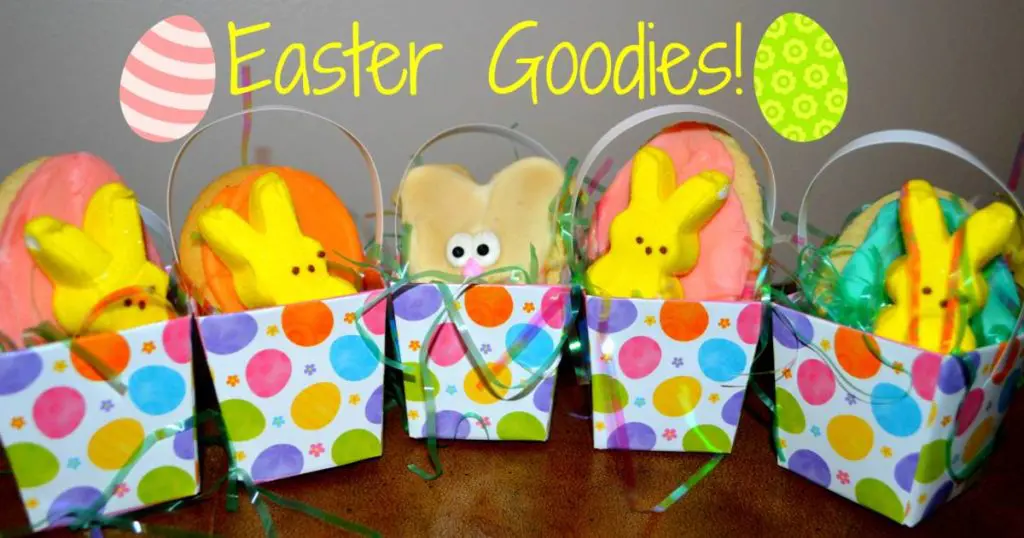 Alternatively, mini boxes filled with sweets and set as individual place cards will turn even the barest of tables into a festive spread of color and fun. Plus, guests can take their mini baskets home for a delicious party favor! Get the how-to for this simple yet adorable DIY Easter decoration idea here.
Candies as Easter decorations
For those looking for super simple Easter decorating ideas, you'll love this one. Grab a bag of colored candies, such as jelly beans, and fill in bowls or vases for a pop of color throughout the room. Talk about a sweet setup!
Bunny ears everywhere
Head to your local party or dollar store and grab a pack of bunny ears. Hang them on chairs, stick them to door knobs, or just simply place them around plates and cups to add an adorable touch to your décor. If the guest list isn't too out of control, why not buy enough for each guest to wear — the guests have now become your Easter decorations as well!
---