When local florist Patti Fowler studied plant science in college, she didn't plan on a career in floral design. But her passion for flowers and plants — fueled by training in the principles and elements of floral design — changed her career path. "Floral design actually found me more than me finding floral design," Patti says.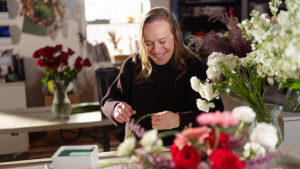 Her love of flowers and plants led her to the wholesale floral industry in her hometown of Pittsburgh, Pennsylvania. Then it took her to Southern California and what she calls "the grower side" of the business. But 16 years ago, drawn back to her roots, she became the owner of Flowerama of America in Pittsburgh's suburban North Hills area.
The floral studio specializes in unique floral creations and horticultural installations, building on the foundation of Patti's early plant education and feeding her hunger for floral design. "The industry itself has been my passion for 30 years now," Patti says.
Sourcing flowers to convey emotions through floral art
As a retail floral shop owner, Patti is familiar with the multiple hats it takes to run a thriving local floral studio — from product procurement to last-minute deliveries when the situation requires.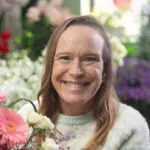 The flowers that are currently in my cooler have probably gone through more continents to get here than I will travel in my lifespan.
Patti Fowler
Florist
Flowerama
Sourcing the best flowers and plants for her shop is one of her favorite tasks. Sometimes that means finding the perfect flowers for a specific event. Other times, it's stocking the cooler with the best flowers in season to have spectacular blooms ready when she gets a call for a One of a Kind bouquet.
"If it's being grown in the world somewhere, I usually have the contacts so that I can procure it," Patti says. "The flowers that are currently in my cooler have probably gone through more continents to get here than I will travel in my lifespan."
From Costa Rican ranunculus and Italian Ruscus to locally grown Pennsylvania blooms, the flowers communicate on behalf of the people behind the request. "They give us a little bit of creative freedom to help them express their emotions based upon the product that's looking the best on the market," she says. The result is floral art.
A local florist takes inspiration from personalities and flowers
As an artist, Patti's avenues for inspiration vary. For wedding events, she starts with and builds on the bride's vision. For tributes, she learns about the loved one who has passed away. "Let's get a feel of the personality behind that piece so that we can best create a sentiment that fulfills the heart," she says.
At Patti's florist shop, creativity doesn't take a break when holidays and traditional color schemes come around. "That doesn't mean that the rest of our rainbow of colors is unavailable at that time," she says.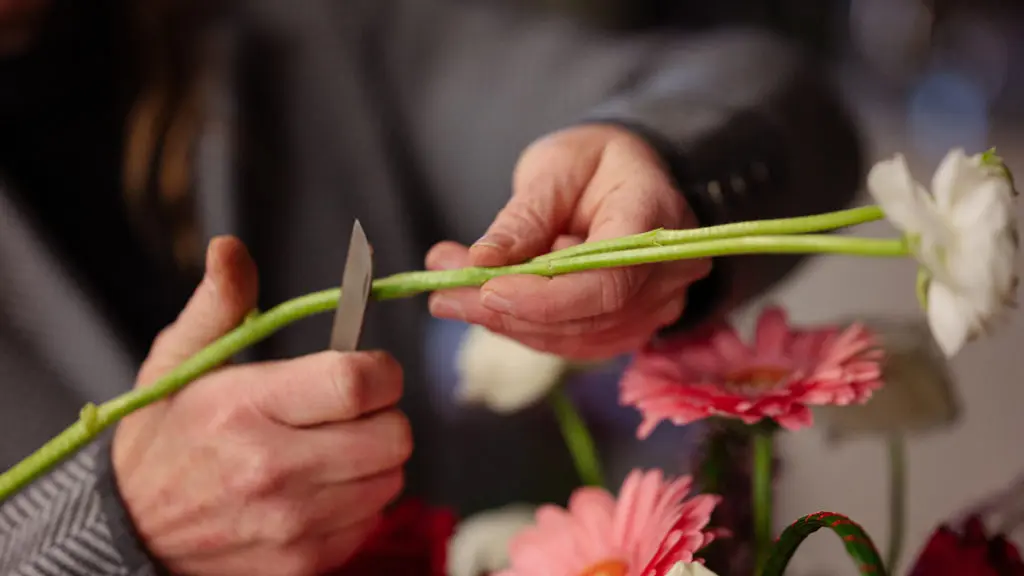 Enriched by insights into the recipient's personality, non-traditional colors or unexpected flower choices that "dance through the arrangement" add excitement and meaning for the people involved.
Regardless of the project, inspiration flows from Patti's flowers. "I know a lot of people say the flowers speak to them," she says. "The flowers don't speak to me; I speak to the flowers."
The curve of a stem or the lines of a bloom inspire. Then, Patti takes the driver's seat, melding principles and elements of floral design into creations that only she and those flowers could produce.
Creating One of a Kind bouquets and connections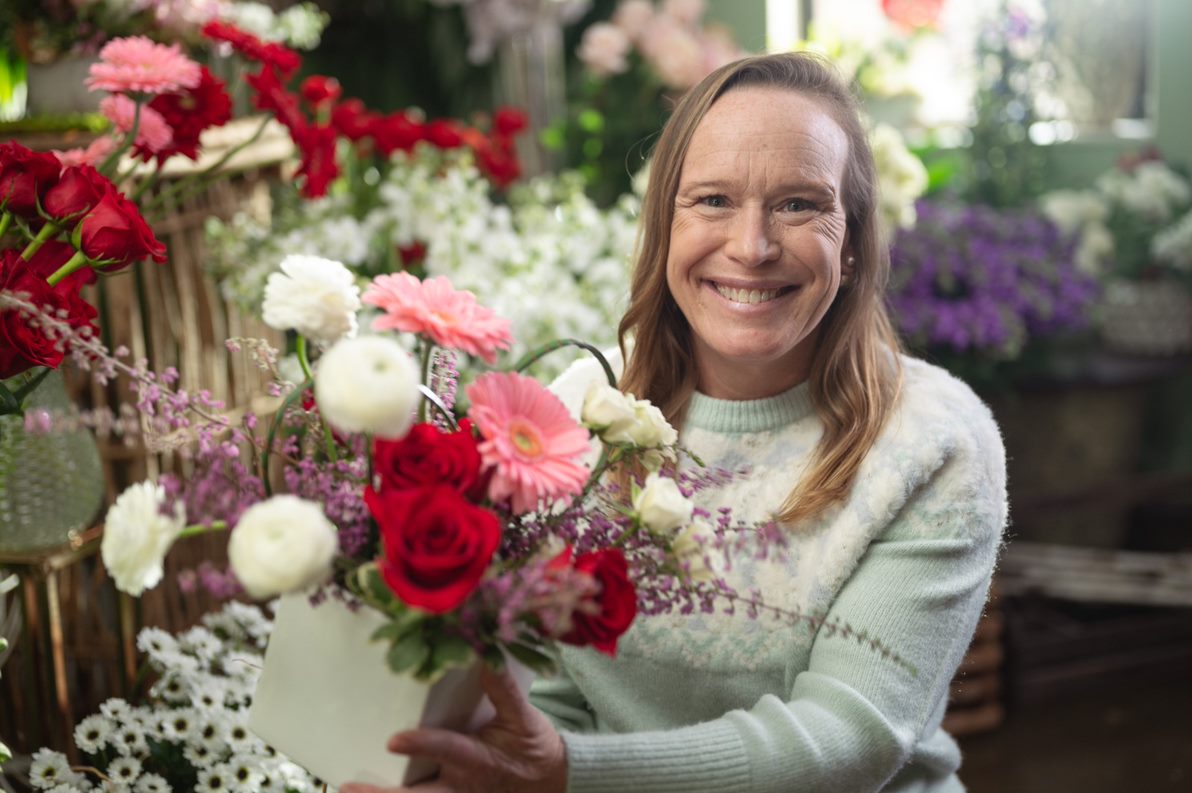 When clients request a One of a Kind arrangement, Patti's hands become extensions of their emotions. "It gives me the ability to provide the best customer experience that my clients can have," she says. The recipient gets an original design that transforms the day's freshest, most fabulous flowers into a beautiful composition of true floral art.
These unique creations work for every sentiment and occasion. One of a Kind elements extend from design to expanded palettes of blooms and foliage, often including premium and more unusual flowers. "It's a great choice all the time," Patti says. "It gives us, as retail florists, the opportunity to create the floral art that ultimately we want everybody to receive."
Looking back on her journey, Patti is grateful that her floral art has created and nurtured long-standing connections with local families. "I've been blessed to have the opportunity to start with recital flowers for some of my young ladies, to their prom flowers, to their wedding flowers, to their baby shower," Patti shares. "So, we grow with our people."
And for the people of Pittsburgh's North Hills area, that's part of what makes local florist Patti Fowler a #OneOfAKind.