Having company over? In our "Hosting How-tos" series, we'll teach you how to entertain like a pro. Here, we offer New Year's celebration tips if you prefer to stay home this year.
Whether you're just exhausted from the rush of the holiday season or want to forego venturing out on a cold night in uncertain times, New Year's Eve at home can still be an eventful night. It just takes the right planning.
Here's how to go into host mode and pay attention to the winning details that will distinguish this jubilant holiday from just another night in.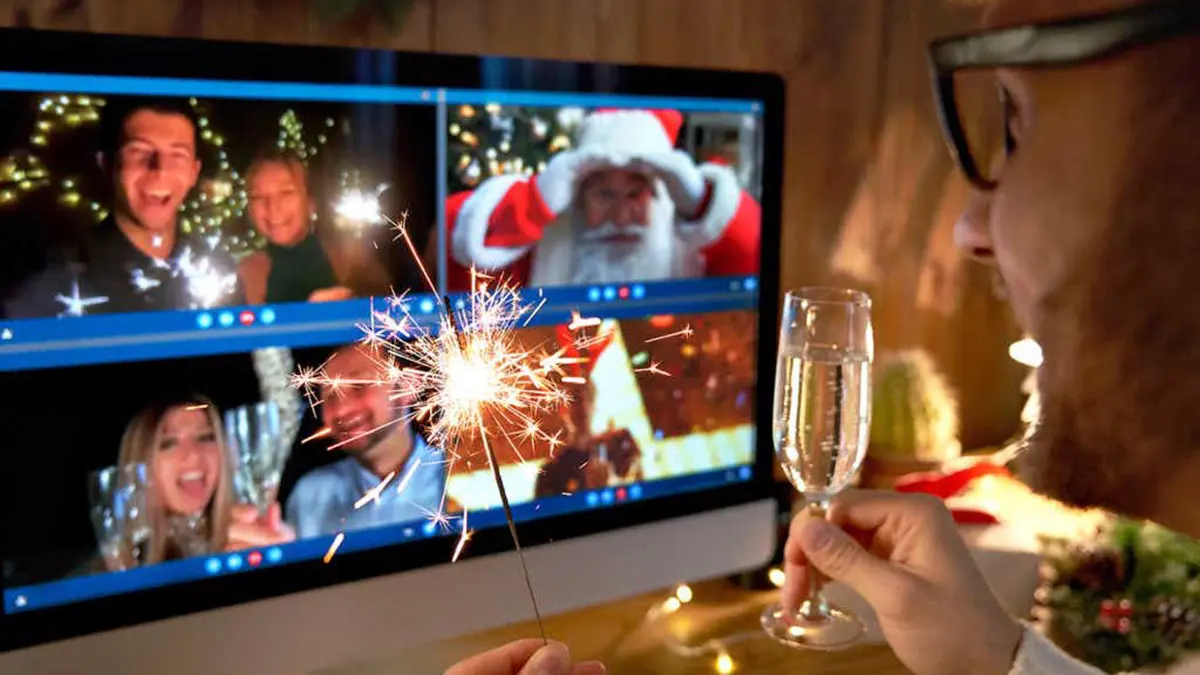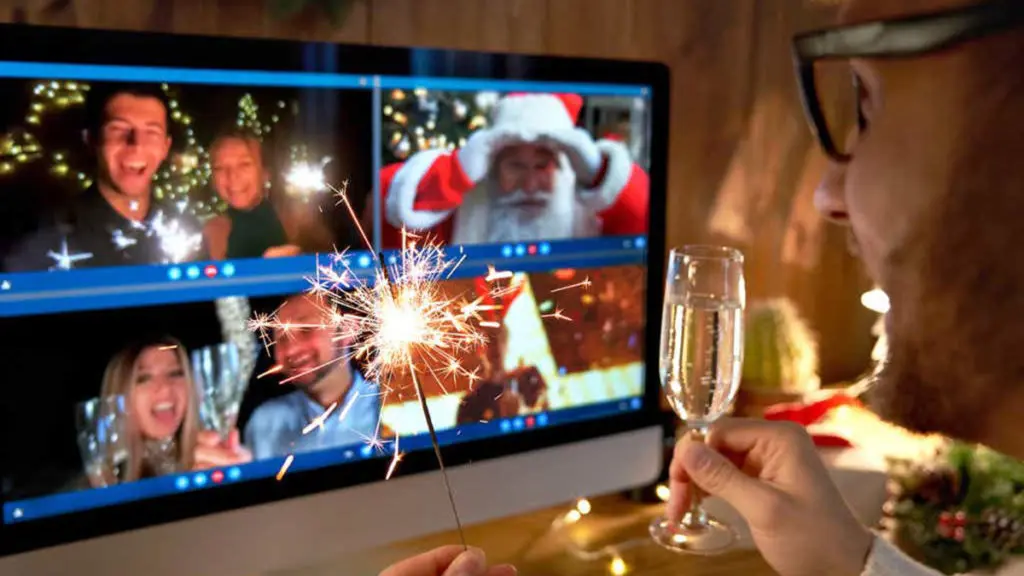 Take your party to new heights by going virtual
Virtual parties are an established method of socialization. They allow you to overcome geographical limitations by connecting with friends and family, while providing you with the amenities and ease of being home. A pre-planned video call can replicate the energy of an in-person party with all the necessary party elements — most notably, a thoughtful guest list, food, and entertainment. Virtual parties are also a lot easier on the carpet and require less cleanup.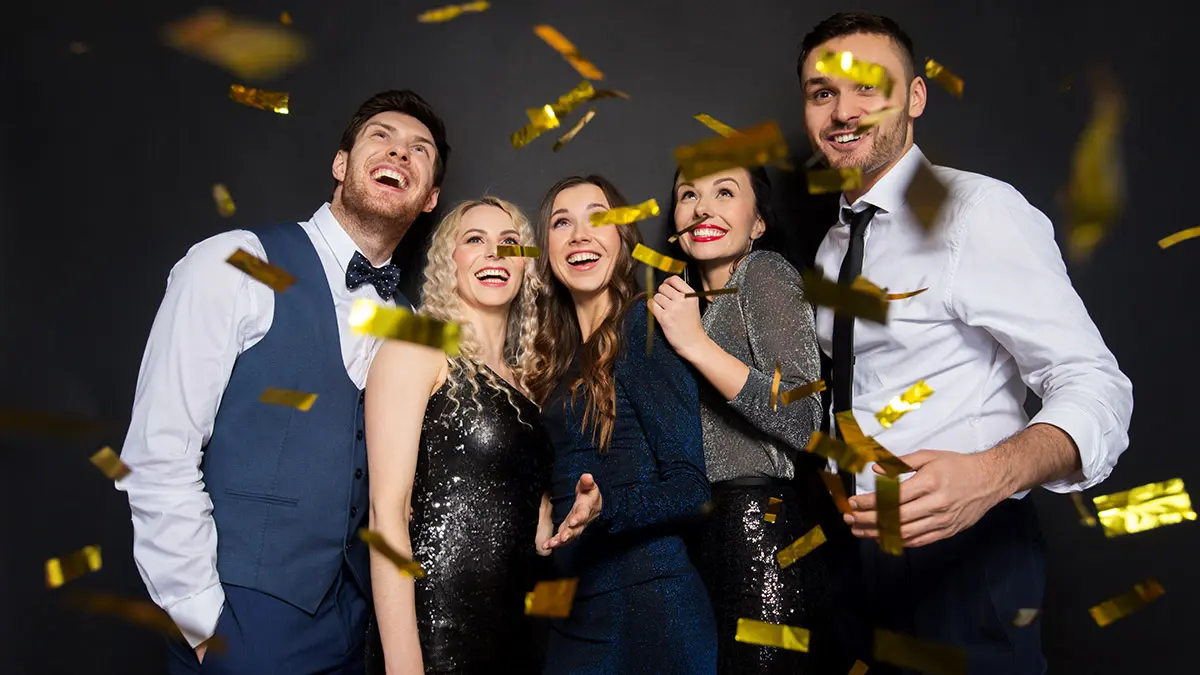 Party planning
Plan your New Year's event like you would a normal party. Make sure to include the customary details: Send out custom snail mail or virtual invites, offer your guests drink recipes and food choices in advance so they can match your offerings, and, of course, decide on the dress code. If you look forward to dressing up, call for a black tie. If you want to go in full-on comfort mode, make it a jammies night. Perhaps create a theme, such as black and white or Roaring Twenties.
Entertainment
Include fun additional party activities, such as games, movie marathons, dance-offs, and karaoke. Revisit past New Year's Eve celebrations and replicate the best moments. Serve a memorable cocktail at the stroke of midnight, wearing a whimsical New Year's Eve-themed accessory while singing "Auld Lang Syne." Make sure to include the entertainment lineup with your virtual party companions to build the celebratory anticipation.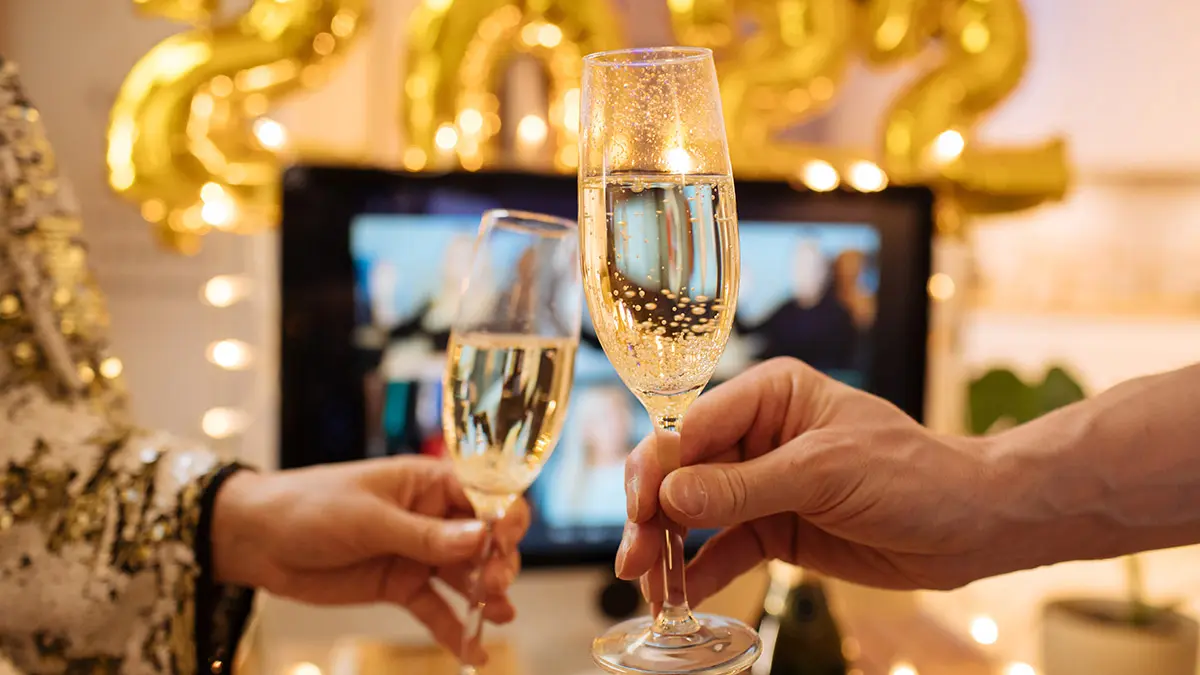 Create new traditions
Find inspiration from what is trending in social events. Champagne is always welcomed on New Year's Eve and adds a classic element to the drink list. A beverage like a Moscow mule appeals to current tastes. Send out cocktail recipes with the invite so you can clink glasses of the same drink with your virtual guests on the screen.
Send matching party favors to your guests beforehand to create a uniform look. You can achieve the same effect with gourmet treats and eye-catching centerpieces.
Delicious food always works
Since New Year's Eve falls at the end of an active social month, cooking an extravagant meal is not ideal. The solution? Order in. Or, even better, have the food delivered right to your home to give you more time to plan the enjoyable details. Select from a range of main course delicacies or go light, with a fruit basket or assortment of cheeses. Chocolate strawberries with personalized flutes look Instagram ready. Cookie platters, chocolate towers, and fruit bouquets are equally stunning and require minimal effort.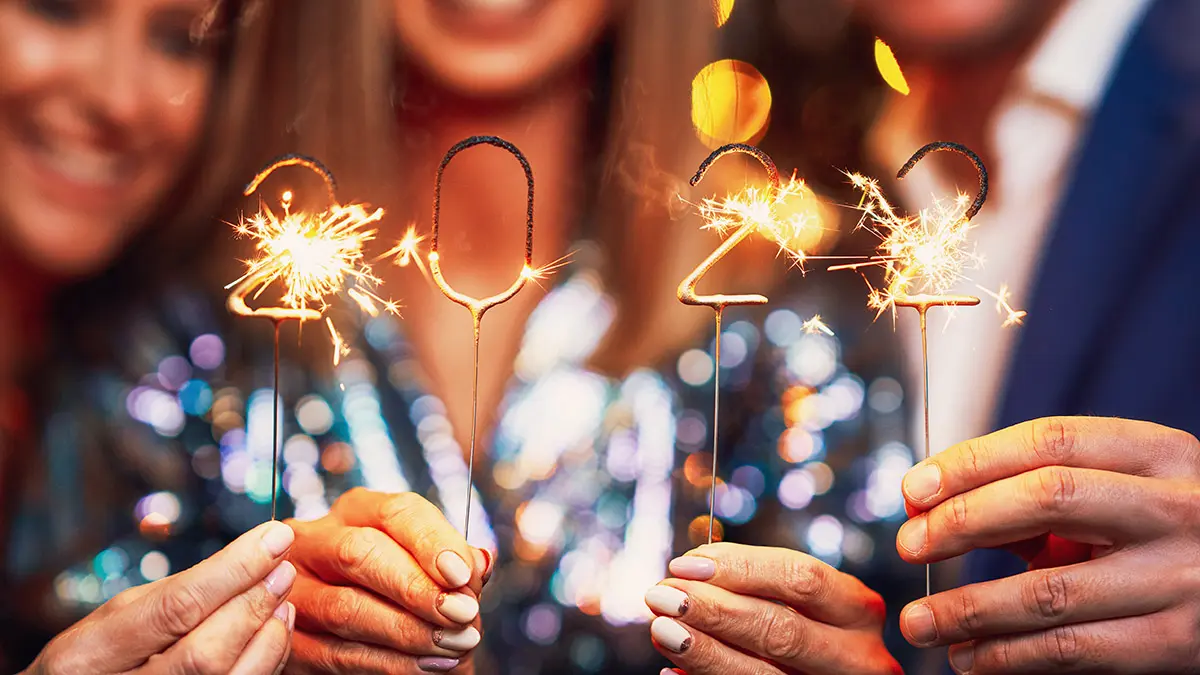 Create an atmosphere
We've spent so much time at home that a trip over the state border becomes an event. To make your home feel like a party venue, decorate for the holiday. Arrange mason jar lights on a mantle, as a table centerpiece, or on available shelf space. Illuminate a collection of candles in every room. Release a bundle of black and gold mylar balloons so they drip from the ceiling. And, of course, splurge on a stunning flower arrangement, which always signals an elegant affair.
Take it outdoors
Set up your outdoor space with lights, candles, and a mood-enhancing Solo Stove that will create a warm and cozy outdoor oasis. Once midnight approaches, wrap up in warm blankets and move to your outdoor party space, which is perfect for popping open a bottle of Champagne, noisemakers, and setting off fireworks. The setting may be different from New Year's Eve's past, but it has the potential to rank as a leading memory under a natural light show of stars.