Having company over? In our "Hosting How-tos" series, we'll teach you how to entertain like a pro. These seven ideas for hosting a holiday cookie exchange will ensure your guests leave in a jolly mood, and with all the tasty treats they can handle.
To the delight of us all, that much-beloved tradition — the holiday cookie exchange — is back this season. And, if you're planning to host one, take note: These parties are as fun as they are sweet for everyone who attends.
"I'm a lifelong entertainer, and always enjoy gathering with loved ones and connecting with friends over the shared experience of food," says Trisha Pérez Kennealy, owner and culinary educator at the Inn at Hastings Park in Lexington, Massachusetts. "A cookie swap is a great way to do this without having to do too much work to make the event a success."
These get-togethers do require a bit of planning, though. So, before you break out those baking supplies and your best baked goods recipe — whether that's for shortbread, chocolate chip cookies, or lemon squares — you need to have everything in place to make sure your guests have a holly jolly time at your party.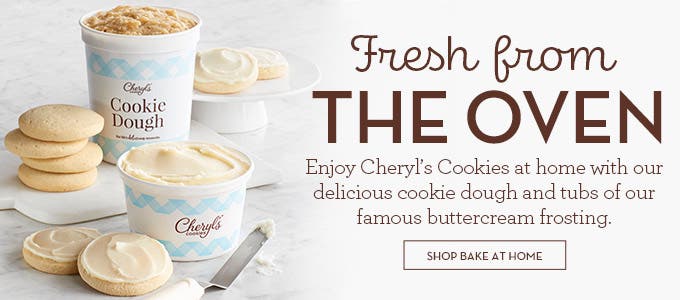 Here are seven quick and easy tips for hosting your best cookie exchange yet.
1. Create a sign-up sheet
It's not much fun to attend a cookie exchange that features 12 different kinds of brownies. To avoid everyone bringing the same treat, start a text chain or email invite a few weeks before the event to make it as easy as possible for guests to sign up for the cookie pick of their choosing. "As host, you can even break up the list into categories," says Stefani Pollack, founder of the Cupcake Project, a sweet (and savory) recipe site in St. Louis. "This way, one guest can sign up to bring sugar cookies and another can bring gingerbread men without any overlap."
2. Be specific about ingredients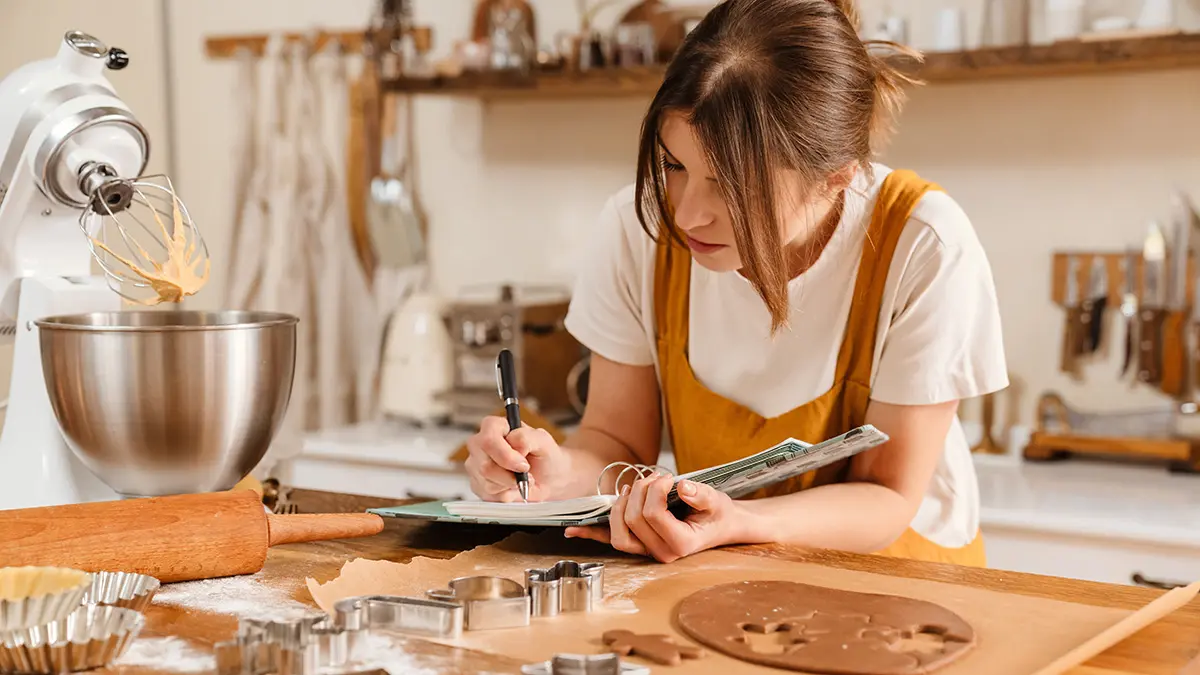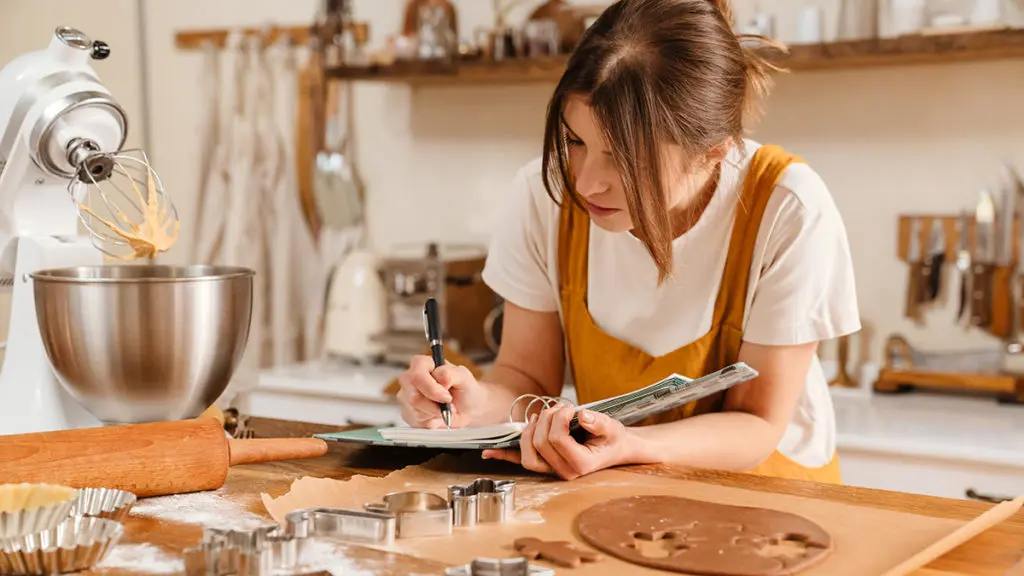 One of the most fun parts of a cookie swap are the shared recipes, which you can either print out and take home with you or email to everyone. Explaining exactly what's in each cookie or treat is also a way to alert guests about any ingredients that could potentially cause problems for them. "Because so many people have food allergies — nuts, no nuts, gluten-free, etc. — you want to specify each ingredient with that in mind," Pollack says.
Make a sign for each table or in front of each cookie platter that lists all the ingredients. That way, a guest with an allergy won't pick up one of your treats to take home.
3. Manage the cookie count
No doubt, your group of friends has lots of cookie favorites. So, how to keep the number of treats to a reasonable number? Look at how many people are coming to your swap. "If you have a larger group of people attending your swap and each person is responsible for only bringing one type of cookie, then, yes, do over the top," Kennealy says. "If you have fewer people who are each bringing more than one type of cookie, keep your recipes simple, and tried and true — like thumbprints, spritz, or chocolate chip cranberry."
4. Seek out holiday-themed packaging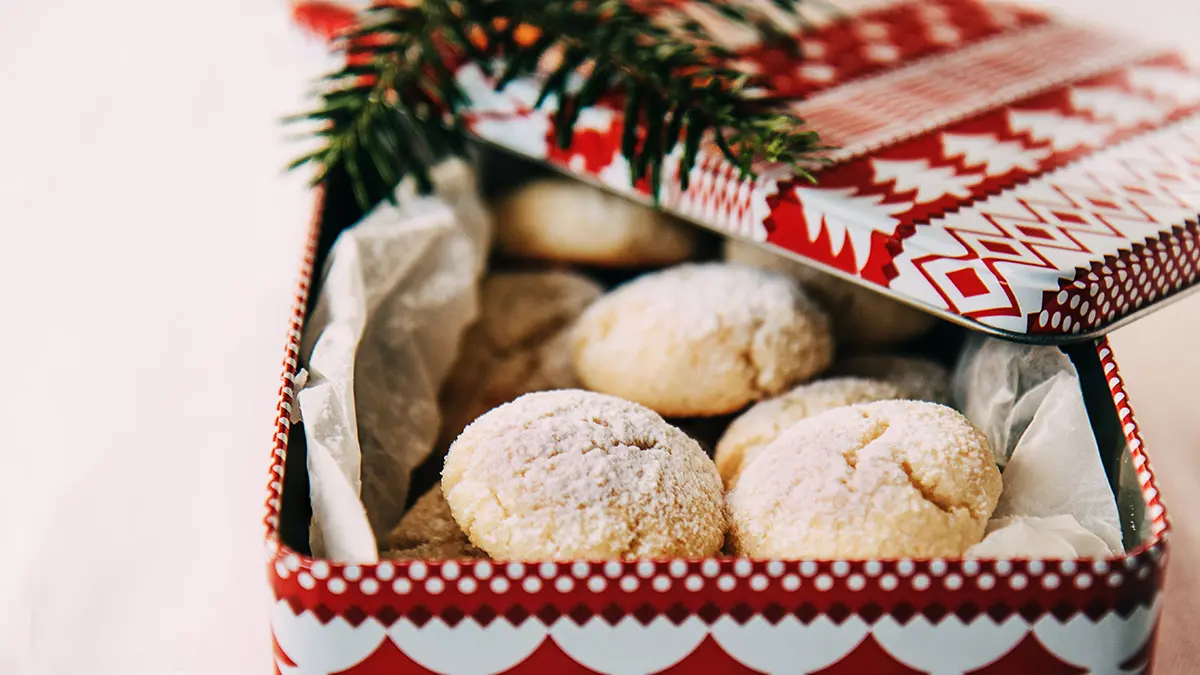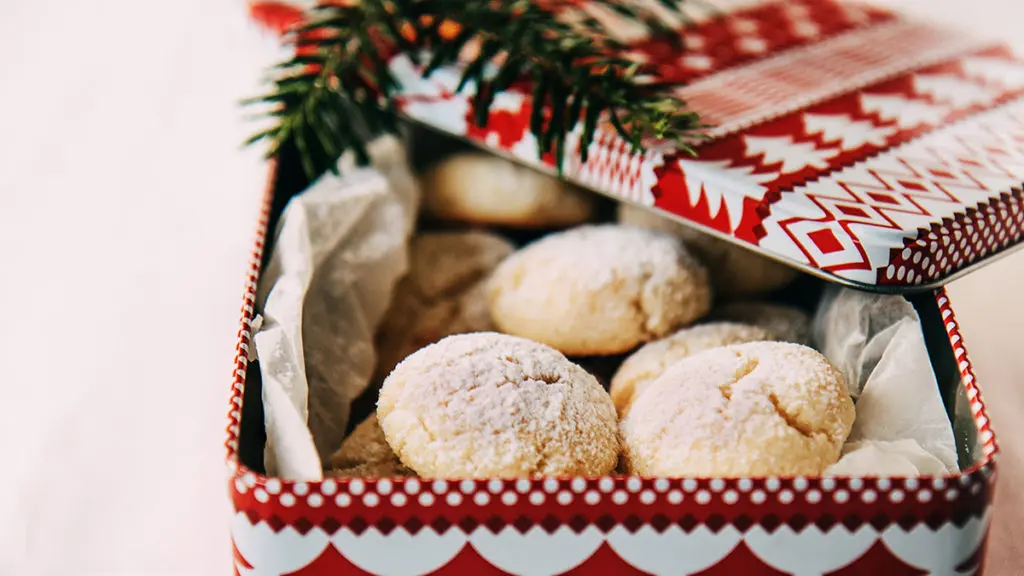 As host, you want to be sure your guests have a fun way to bag up the cookies and take them home. Consider holiday-themed bags, boxes, or tins, especially if your bakers are piling up their cookies on trays. Another option are cellophane bags. "There are lots of companies that make adorable ones," Pollack says. "You can also encourage your bakers to buy any kind of cellophane and cute ribbon to wrap up each item, to make it as easy as possible to take the cookies to go."
5. Prep a party activity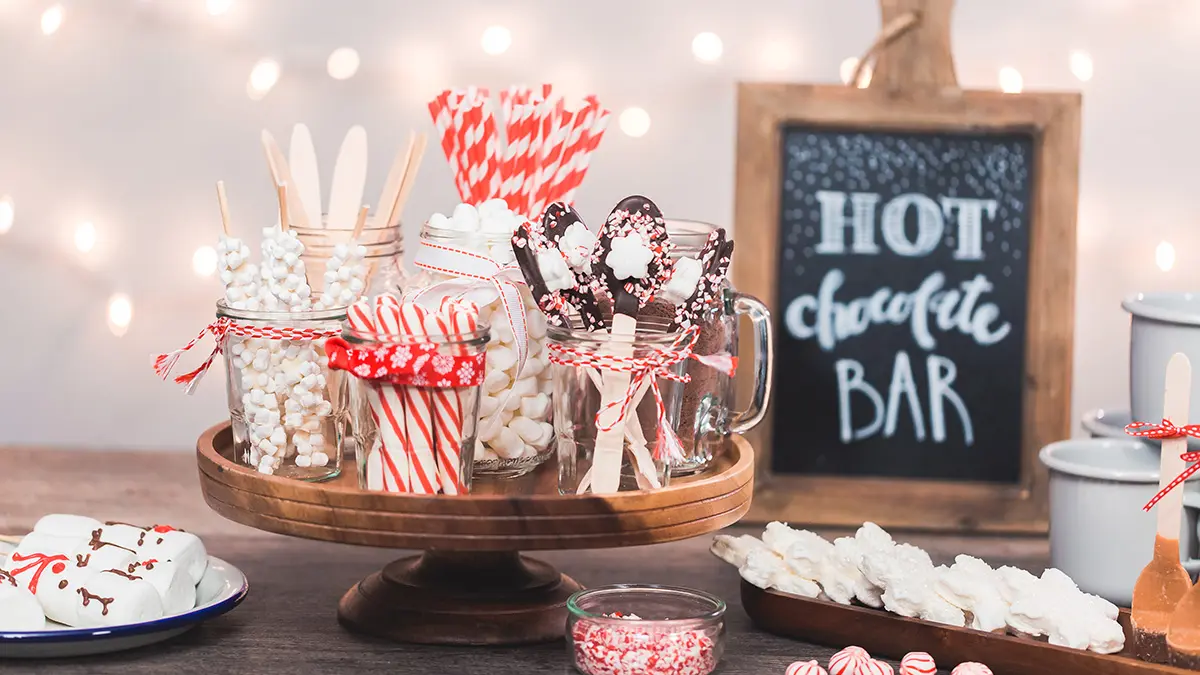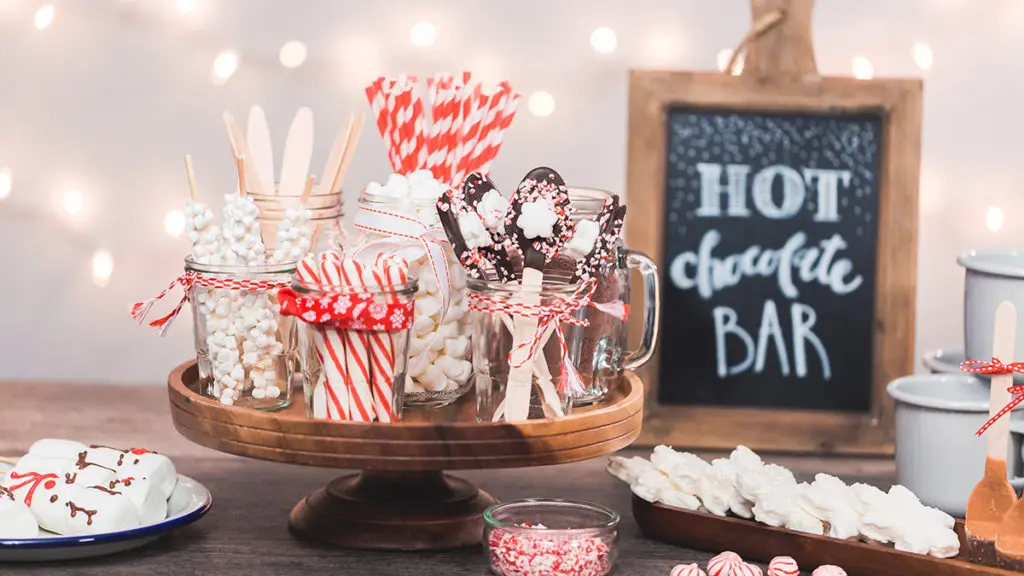 To add a little flair to your event, consider setting up a hot chocolate bar or a cookie decorating station. "At many cookie swaps, the host will bake classic sugar cookies ahead of time," Pollack says. "Just pile these or some gingerbread people on a board with all of your sprinkles and frosting in piping bags. It's always fun for people to decorate cookies together."
Tip: You can also offer a non-cookie-related activity, such as making holiday cards or suggesting that guests bring socks and mittens to donate after the event. "As host, I'll always bring these items to a nearby shelter to help support those who may be in need during the holiday season," Kennealy says.
6. Be mindful of health and safety protocols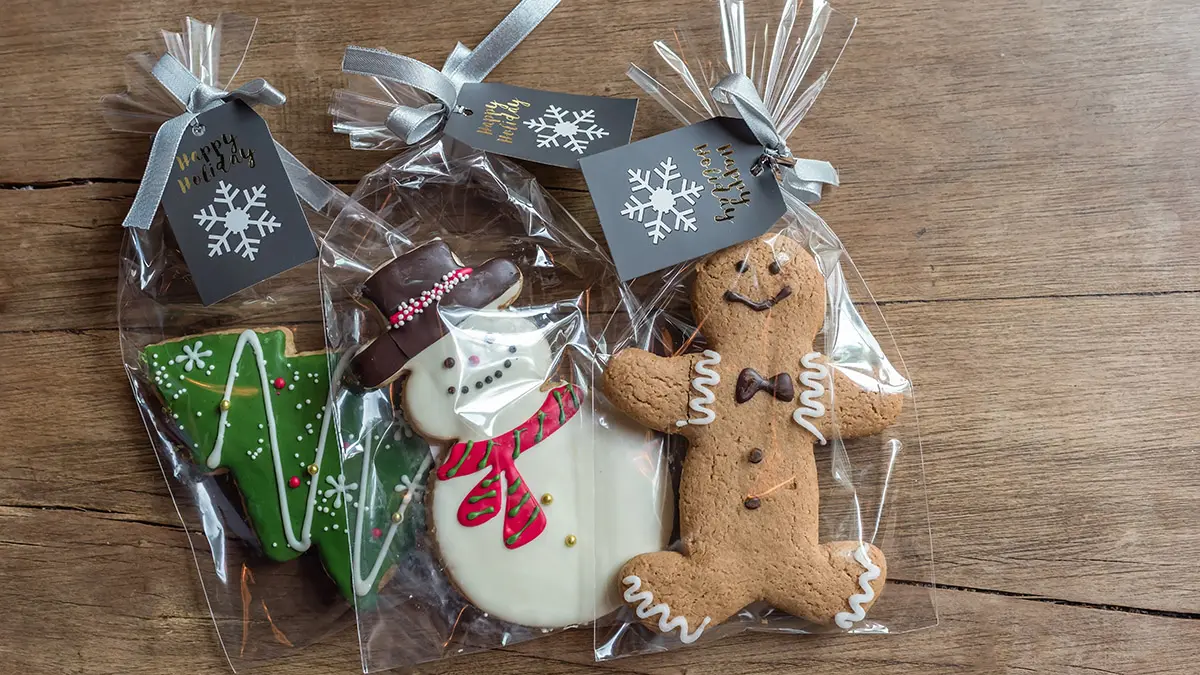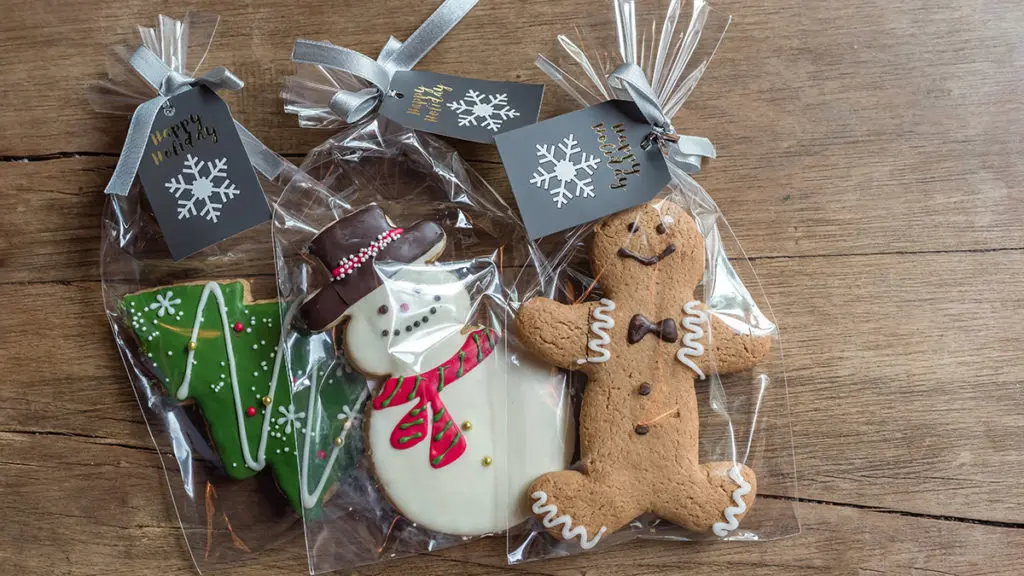 Since we're still in the midst of a pandemic, consider asking each baker to package their cookies in plastic bags ahead of time. "Some manufacturers make holiday-designed plastic bags that are pretty," Kennealy says. If you opt to keep all the treats on individual plates or trays, consider putting out some disposable plastic gloves nearby.
7. Consider a give-back component
With so much baking going on during the holidays, encouraging guests to donate their extra treats is a worthy idea. "We have a lot of adopt-a-family type of programs near me," Pollack says. "You could easily drop off a box at your local fire station or send the cookies to your child's teachers. Any essential workers will appreciate these treats!"