All the mouthwatering recipes in our series "The Main Ingredient" have one thing in common: They all contain cookies.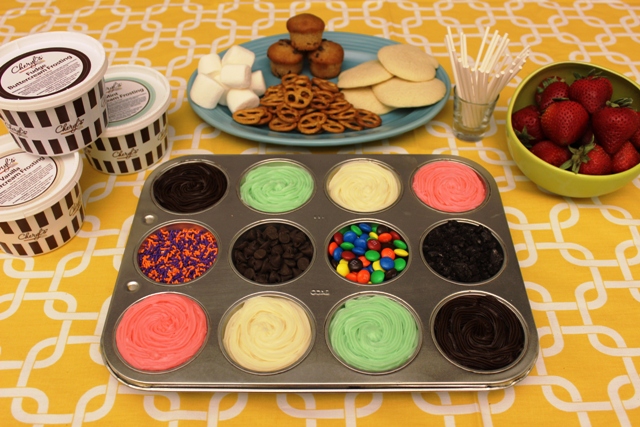 Welcome back to part two of our buttercream bonanza. Now that we've shown you how a bit of frosting can turn ordinary treats into works of art, it's time to think outside the box of brownie mix and make some unique — and downright scrumptious — desserts with buttercream.
Is the idea of hosting a chocolate fondue party getting a bit stale for you? Jazz things up and throw an icing fondue bash instead. It's incredibly simple, and no baking is necessary. Just fill a cupcake pan with your favorite icing flavors and toppings, grab some fondue sticks and a few delish snacks, and start dipping.
Here's how to do it:
Icing flavors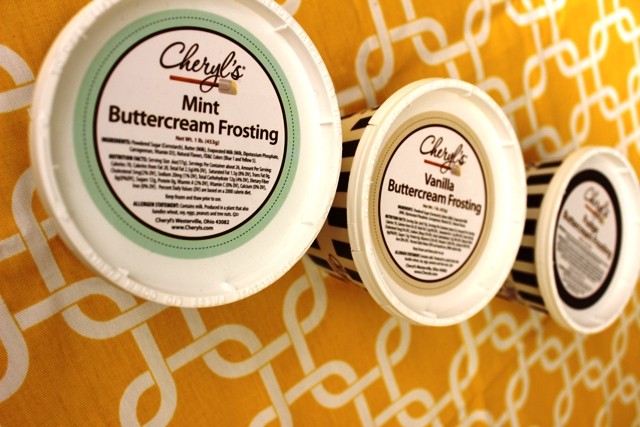 Fill the outer compartments of the cupcake pan with different varieties of icing. There's a rainbow of buttercream flavors to choose from for your fondue. For our main event, we used Cheryl's fudge, vanilla, mint, and peppermint frosting. Other great Cheryl's flavors to try are caramel and cinnamon.
Toppings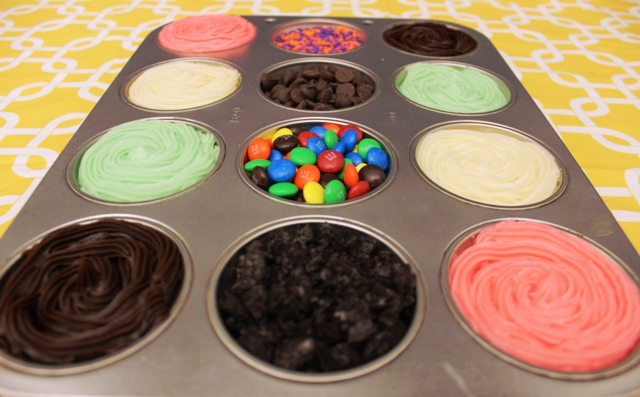 Add a little something extra by filling the inner sections of the cupcake pan with assorted toppings. Have fun with this. Your friends will have a ball mixing and matching the icing with the trimmings, so give them as many options as you can. We chose chocolate chips, sprinkles, M&Ms, and chocolate cookie crumbs. You can also try other exotic garnishes, such as coconut or crushed walnut.
Snacks to dip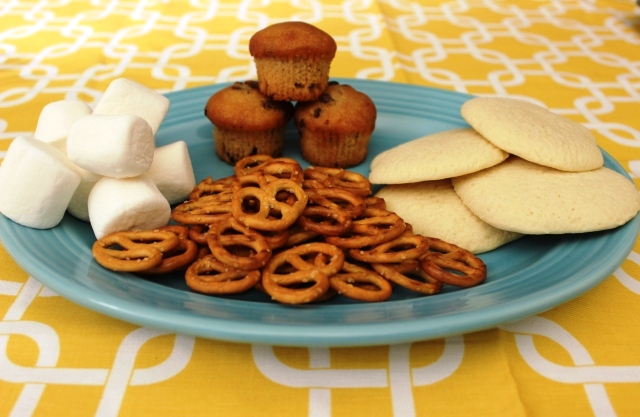 On separate plates, stack up the sweet and savory treats you want to dip. You can dunk just about any yummy bite-sized foods into your icing fondue. We went with sugar cookies, strawberries, mini cupcakes, marshmallows, and pretzels. You can spear 'em with fondue sticks or just dive in with your hands.
And there you have it: an exciting dessert that will whip up tons of laughs at your next get-together. Come back next week for a very modern, very personalized buttercream dessert: deconstructed cake.