"Nurturing Relationships" shares advice on how to stay connected with loved ones and spend quality time with those closest to you. Valentine's Day is all about strengthening the connection with your significant other. Here are seven creative Valentine's Day date ideas for you to try.
Are you stuck in a rut when it comes to romance? This Valentine's Day, it's time to get creative.
"Celebrating Valentine's Day should be looked at as a privilege," says Nancy Fagan, relationship expert and founder of the Relationship Resolution Center in Plano, Texas. "You need to let the holiday serve as a reminder that you are lucky to have someone special to share your life with."
Ideally, Valentine's Day activities should allow you to spend time together in an unexpected way. The goal is to create a bonding experience between the two of you.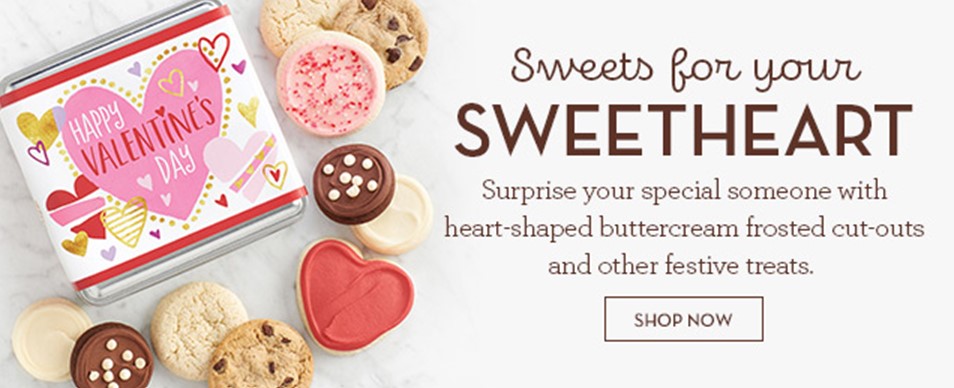 If you're struggling to think of what to do with your significant other this Feb. 14, let these seven Valentine's Day date ideas serve as inspiration.
1. Take a painting class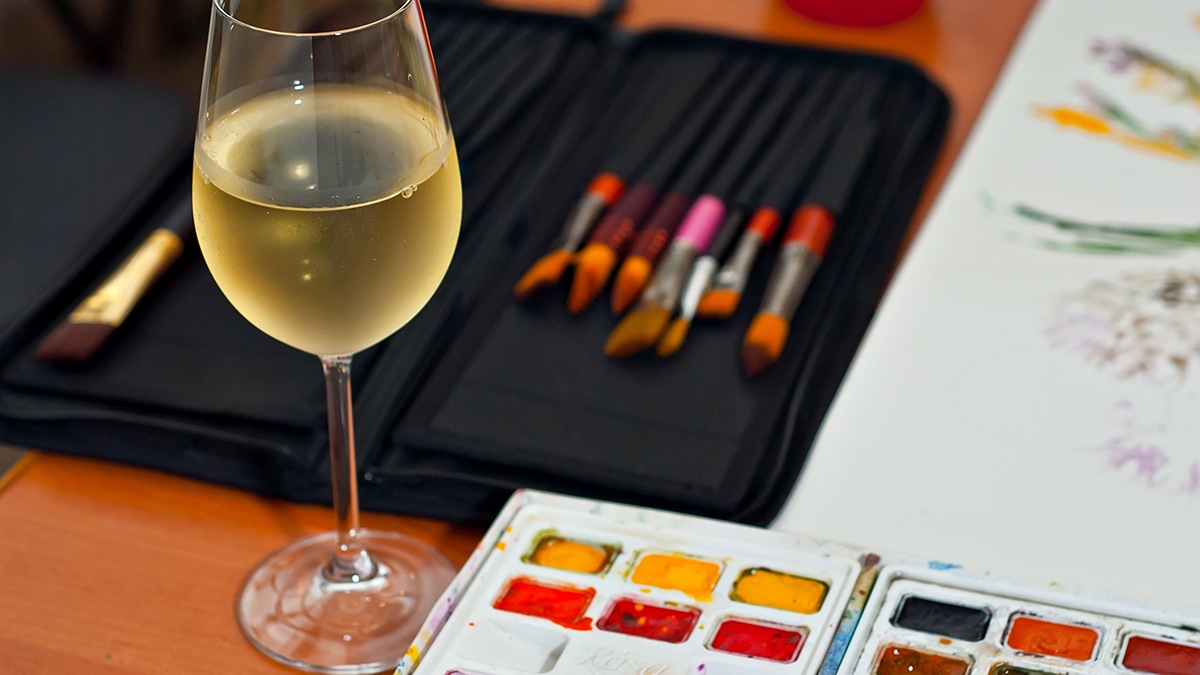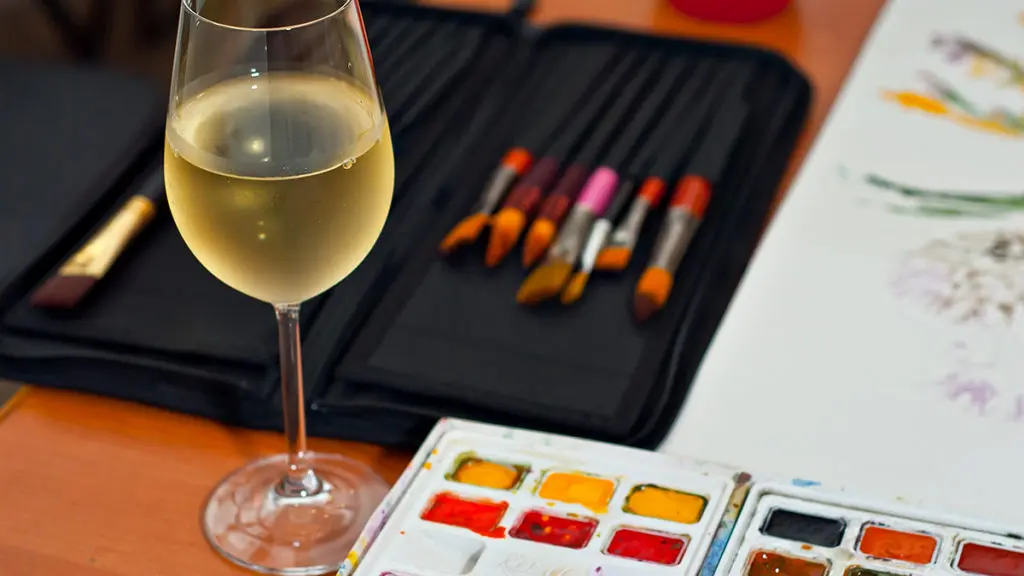 Channel your inner artists this Valentine's Day with a couple's-oriented painting session. You can join a local painting party or bring the fun to your living room through a virtual paint-and-sip event. These sessions provide step-by-step instructions for creating your own masterpiece.
Afterward, keep the art session going in a more intimate manner with some flirty chocolate body paint.
2. Have an indoor picnic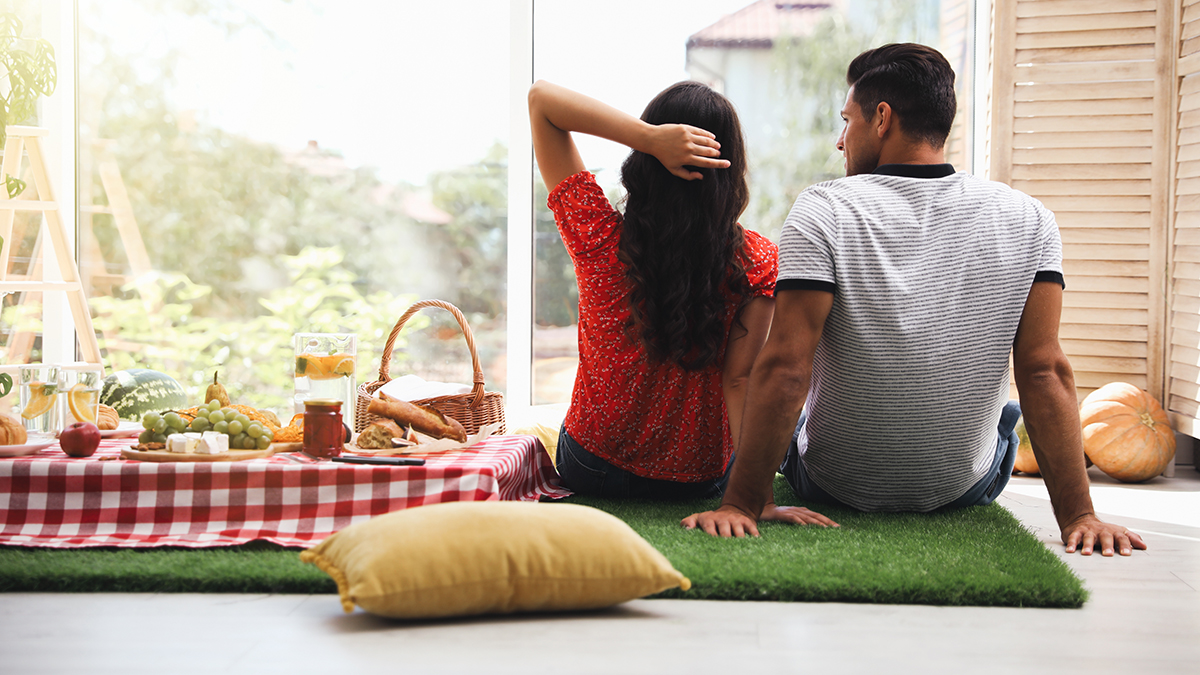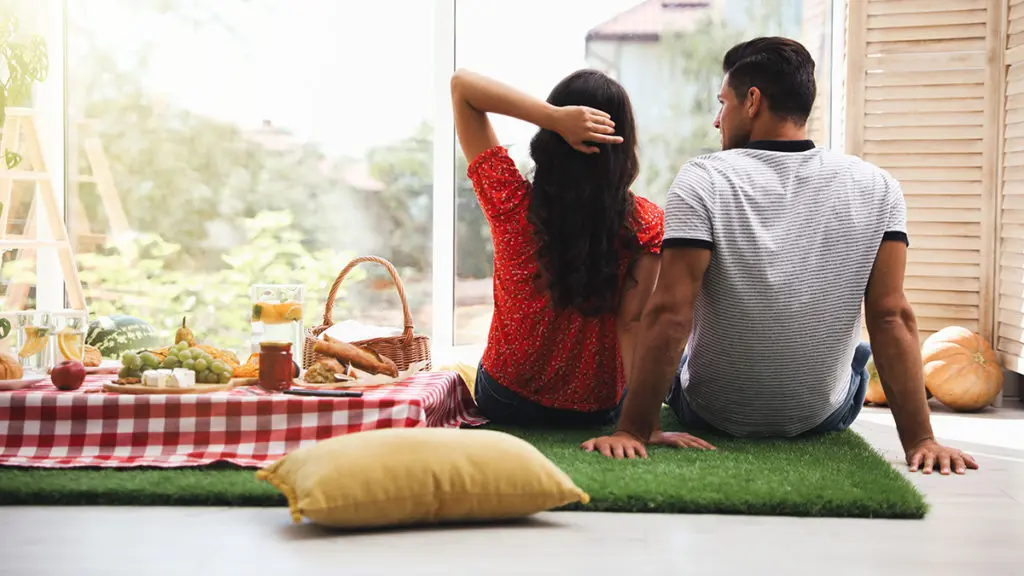 This Valentine's Day, take dinner to the floor with an indoor picnic. Spread out a blanket and dig into some luxury cheese and wine. Then follow that with a dinner of homemade pizza or a seafood bake. Just a simple change in routine can spice up the evening and make the holiday memorable.
For dessert, serve a "heartbreakingly" delicious pretzel heart loaded with chocolatey goodness. It's perfect for sharing — just take turns using the mallet included with this gift to break it into smaller pieces.
3. Learn a new skill together with an online experience
Life can get monotonous, so why not take this Valentine's Day as an opportunity to learn a new skill together. You can enroll in online classes that teach you everything from flower arranging to truffle making to cheeseboard building.
Try to choose an activity that can extend beyond the holiday. "When learning a new skill, look to see if there are groups nearby that have monthly meetings," Fagan suggests. "That can help further develop the new skill and keep the connection strong."
4. Skip the restaurant and cook a gourmet meal at home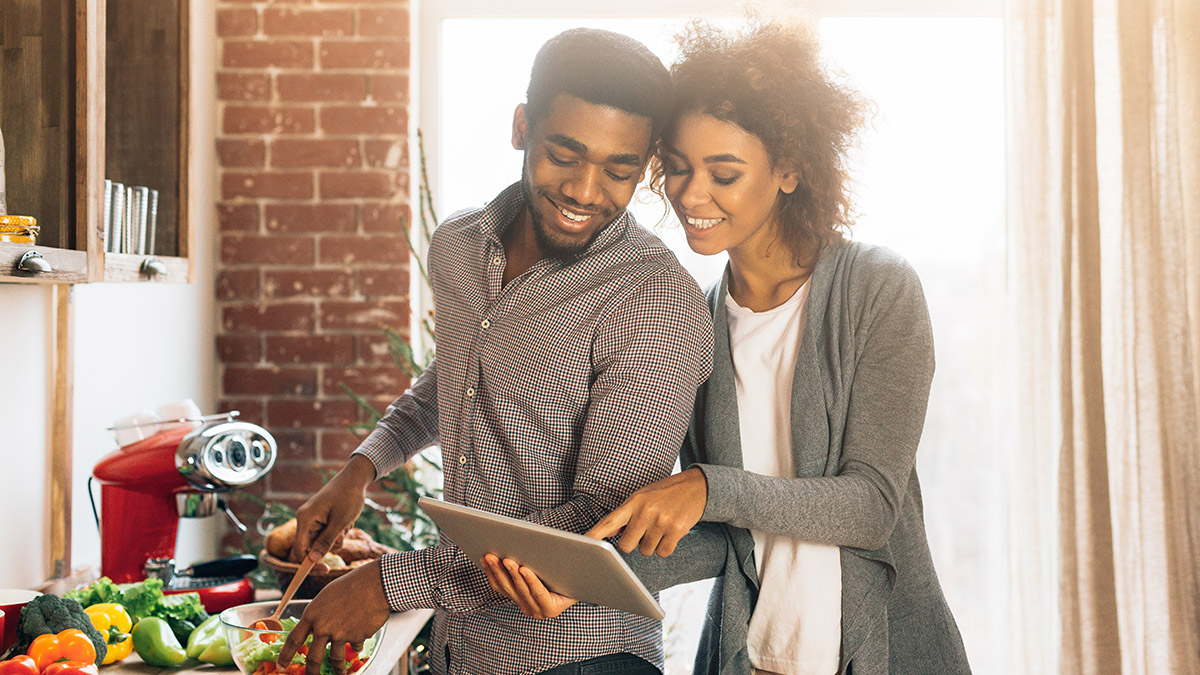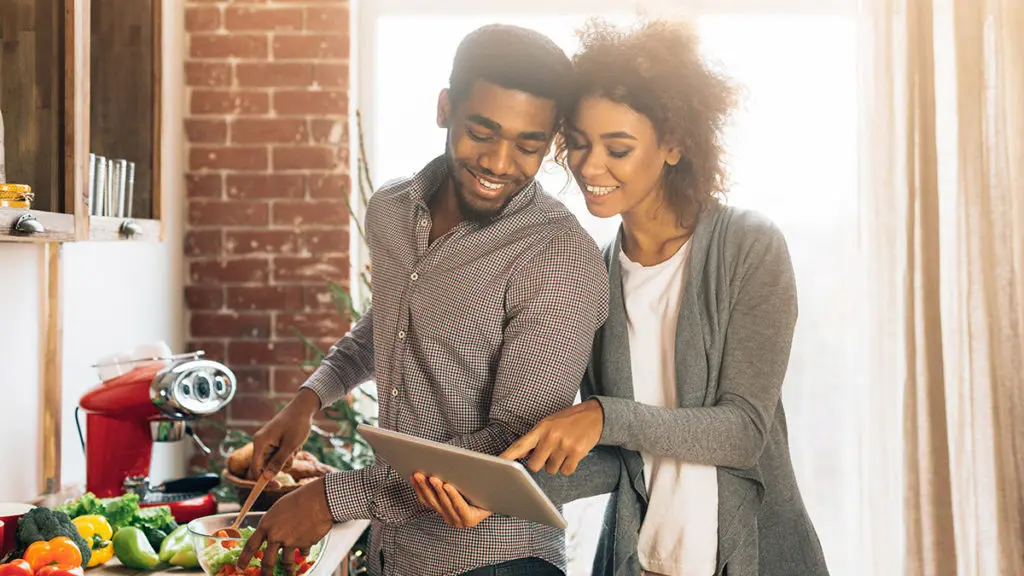 Sure, an evening out can be fun, but on Valentine's Day? That's when the restaurants really gauge you. Make V-Day extra memorable this year by bringing the gourmet meal to your kitchen.
Don't let a lack of culinary skills scare you — book an interactive virtual cooking lesson. The two of you will learn everything you need to know to create a succulent dish, such as truffle gnocchi, from an expert chef. Not only will you enjoy a home-cooked meal by the end, but you'll be able to replicate the recipe any time you want to recapture the Valentine's Day magic. There are even some free options out there.
If you'd prefer to keep the cooking to a minimum, consider ordering a pre-made gourmet meal. A lobster pot pie or filet mignon dinner for two will give you a five-star dining experience without any of the hassle of going out or making food yourself.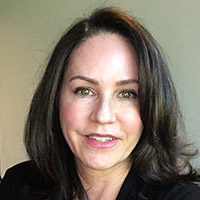 Celebrating Valentine's Day should be looked at as a privilege. You need to let the holiday serve as a reminder that you are lucky to have someone special to share your life with.
Nancy Fagan
Founder, Relationship Resolution Center
5. See the world from home with a live virtual travel tour
Take a romantic adventure together this Valentine's Day — all without leaving the couch — by booking a live virtual tour in travel hotspots around the world. You can experience the thrill of visiting places like Venice, Paris, Buenos Aires, and other locales as if you were there yourself.
"Traveling the world virtually lets you explore the world together, and offers an interesting way to grow a deeper connection and understand each other better," Fagan says.
And, while you're enjoying your virtual trip abroad, serve up some world-inspired appetizers guaranteed to transport your taste buds.
6. Sign up for a personal training session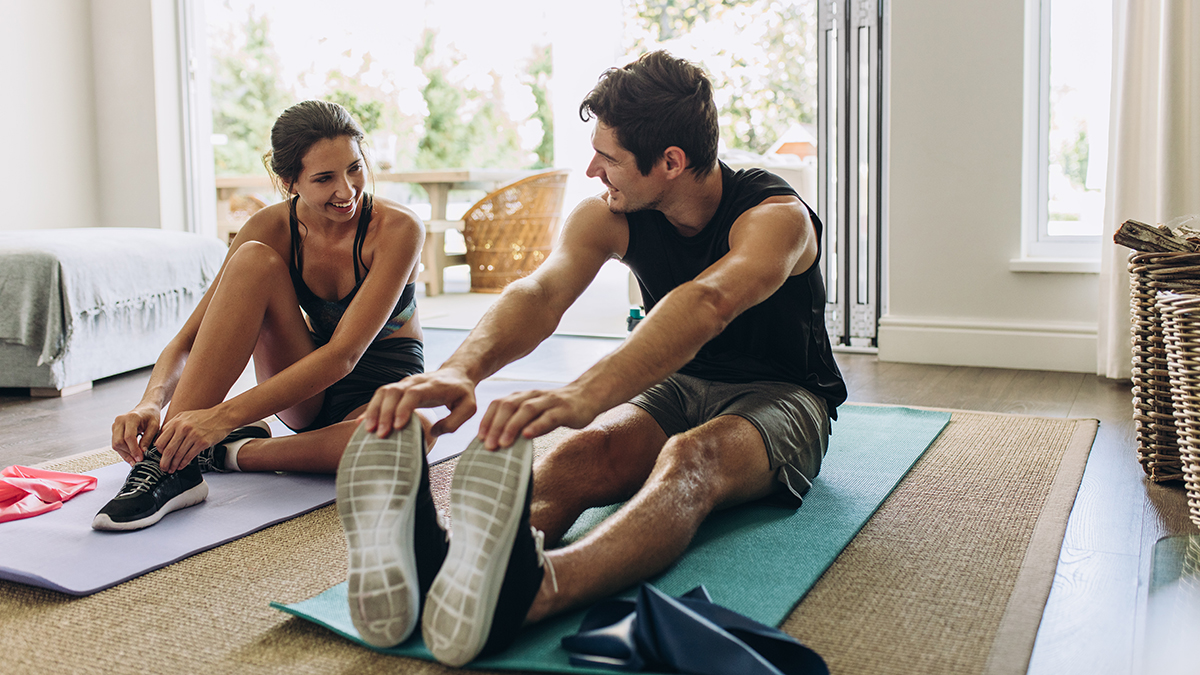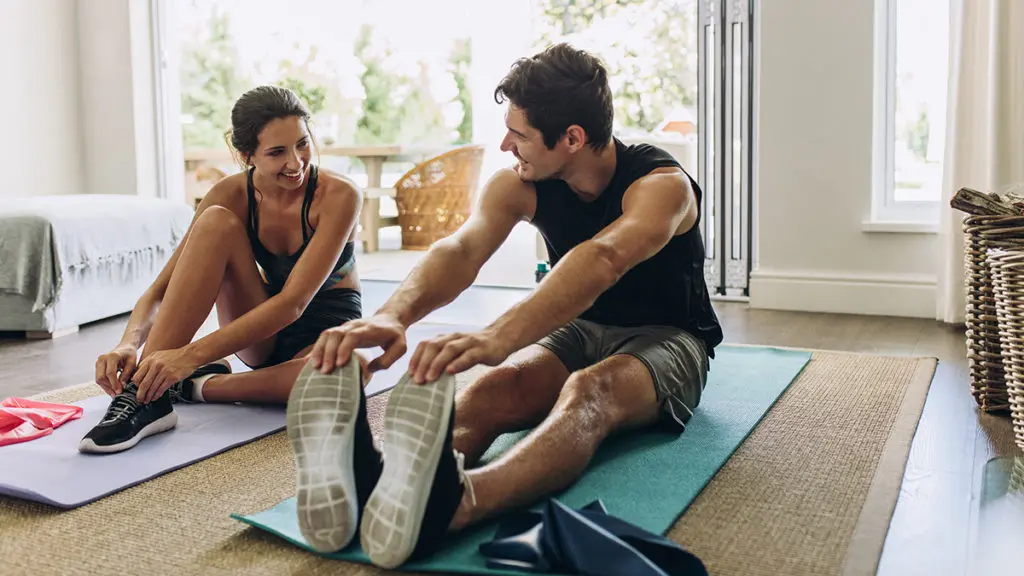 Overcoming challenges together can be a worthwhile bonding experience. If you're a fitness-minded couple, consider booking a personal training session together. It's possible to go to the gym together, or you can keep things more intimate through a virtual session at home.
Working up a sweat will release endorphins and strengthen your connection as you reach joint goals together. Set the mood beforehand with a "Good Vibes" gift box filled with a sage stick and other wellness products that will cultivate a sense of positive energy between the two of you. And when you're done working up a sweat, it's time to indulge in some Valentine's Day cookies guilt free.
7. Master a mystery escape room
Do you love solving puzzles together? Amp up the stakes this Valentine's Day by conquering an escape room. Most cities have them available, or you can go the virtual route to keep things extra intimate.
You get extra points if the escape room is scary. "Any activity that causes an adrenaline surge will chemically bond people," Fagan says. "There's something about frightening experiences that make people feel bonded. It also causes people to touch because of the anxiety."
As long as you're feeling close, you might as well feed each other some juicy and delicious chocolate covered strawberries. It's the perfect way to celebrate your escape from the room (and to keep the romance going).