Affiliate Program
Welcome to Cheryl's affiliate program. Since 1981 we have been delivering the freshest, most fun and exciting gifts
and we want you to become one of our valued affiliates.
Signing up is easy. Simply click the link below to join our affiliate program!
Sign up for Cheryl's affiliate program!
Read the Affiliate agreement.
Questions? Contact us at affiliate@cheryls.com
Interested in an opportunity to make even more money?
Check out the affiliate programs of our sister companies below: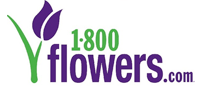 Join one of the most successful affiliate programs at 1-800-FLOWERS.com. We offer 25 years of gifting expertise,
prompt MONTHLY commission payments, high conversion rates on our links, and a wide selection of products beyond flowers.
Take advantage of a dedicated account team and monthly newsletter packed with helpful tools and information.
Visit affiliate.1800flowers.com to learn more.