Buttercream Frosted Thank You Cookies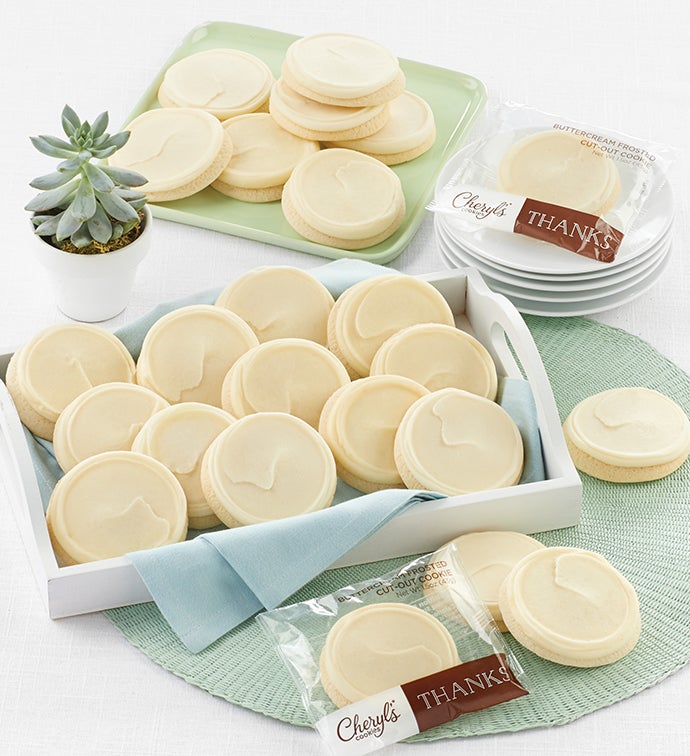 12 Cookies Includes:
12 Buttercream Frosted Cut-out Cookies
Box- 9 ½ X 5 ½ X 4
Individually Wrapped Cookies - perfect for sharing!
The perfect way to say thank you to friends and family or to recognize an employee or business associate for a job well done! Each FAMOUS buttercream frosted cut-out cookie comes individually wrapped with a thank you message. These popular sweet thank you treats are available in boxes of 24, 36, 72 and 100 - perfect for showing your appreciation. OU D. Our Buttercream Frosted Thank You Cookies are delivered in our Signature Bow Box as shown.