St. Pat's Picks

™

Dipped Strawberries
St. Pat's Picks™ Dipped Strawberries
We are sorry, the product you have selected is not available. Below is selection of top trending products that customers like you have chosen to help connect, express and celebrate.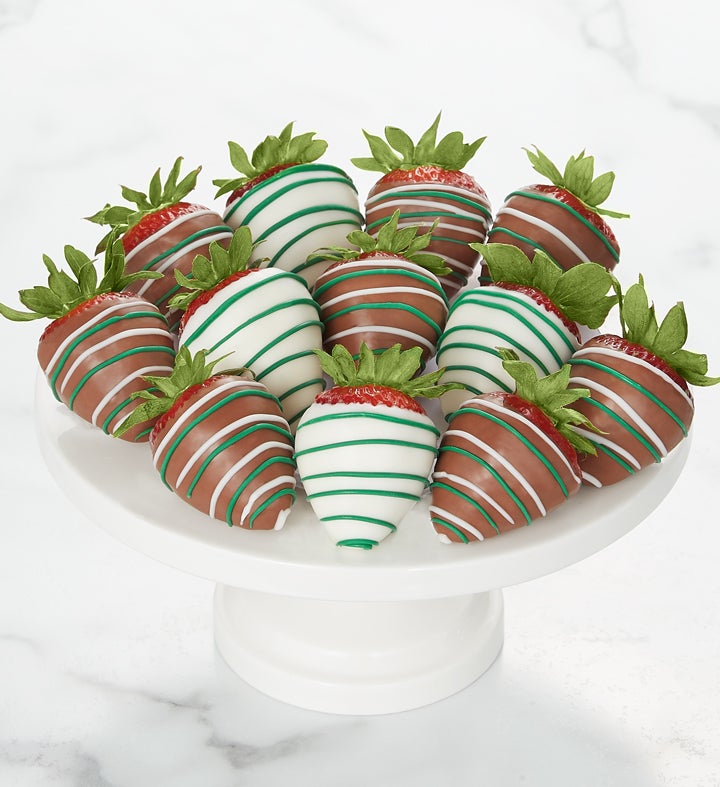 Product Details
:
1029-P-192749
Festive and delicious, our St. Pat's picks are better than any pot of gold at the end of the rainbow. Available in two sizes, these plump, juicy strawberries are dipped & drizzled for someone very lucky to savor.
Strawberries dipped in white chocolaty confection with green chocolaty drizzle; dipped in milk chocolaty confection with white & green chocolaty drizzle
Fruit is picked at the peak of freshness and shipped in a gift box
12-count box serves approximately 2-4 people; serving size 140 grams
6-count box serves approximately 1-2 people serving size 140 grams
Contains: Milk & Soy. For additional allergy information, click here.