As the seasons change, so, too, do the kinds of birthday celebrations we have with friends and family.
The gorgeous colors of the changing leaves, and fall fruits and vegetables, make autumn party decorating easy and affordable. And when you add in the excitement of football games, Oktoberfest, and Halloween, you have loads of themes from which to choose for activities and refreshments, for both kids and adults.
"Stick with common fall themes," suggests Allison Carter, a celebration expert who owns Allison Carter Celebrates. "Apple picking, pumpkins, harvest, and back to school are all great fall themes."
When it comes to budget-friendly decorating, Carter suggests incorporating rich fall colors or textures, such as plaid, burlap, or even faux fur. She adds that refreshments such as apple cider, pumpkin muffins, caramel apple s'mores, or trail mix all work with most fall birthday party themes.
---

---
If you're lucky enough to have a fall birthday or are throwing one for someone who does, we've gathered some fall birthday party ideas to help you plan a gathering that features the best of what the season has to offer.
'Apple of my eye' party
There's nothing like the crisp taste of a freshly picked apple, and there are so many fun directions you can go with an apple-themed party.
Cheery apple reds and greens make for an easy color scheme. For snacks, apple bread, apple slices, and a platter of Cheryl's buttercream frosted apple cut-out cookies will keep all ages satisfied.
Food also can play a part in your party activities. How about a fun (and more hygienic) twist on the traditional game of bobbing for apples? All you need to do is float some apples on the surface of a water-filled tub or basin. Then, have your guests take turns trying to scoop out the apples in different challenging ways, such as with chopsticks or with a small spoon.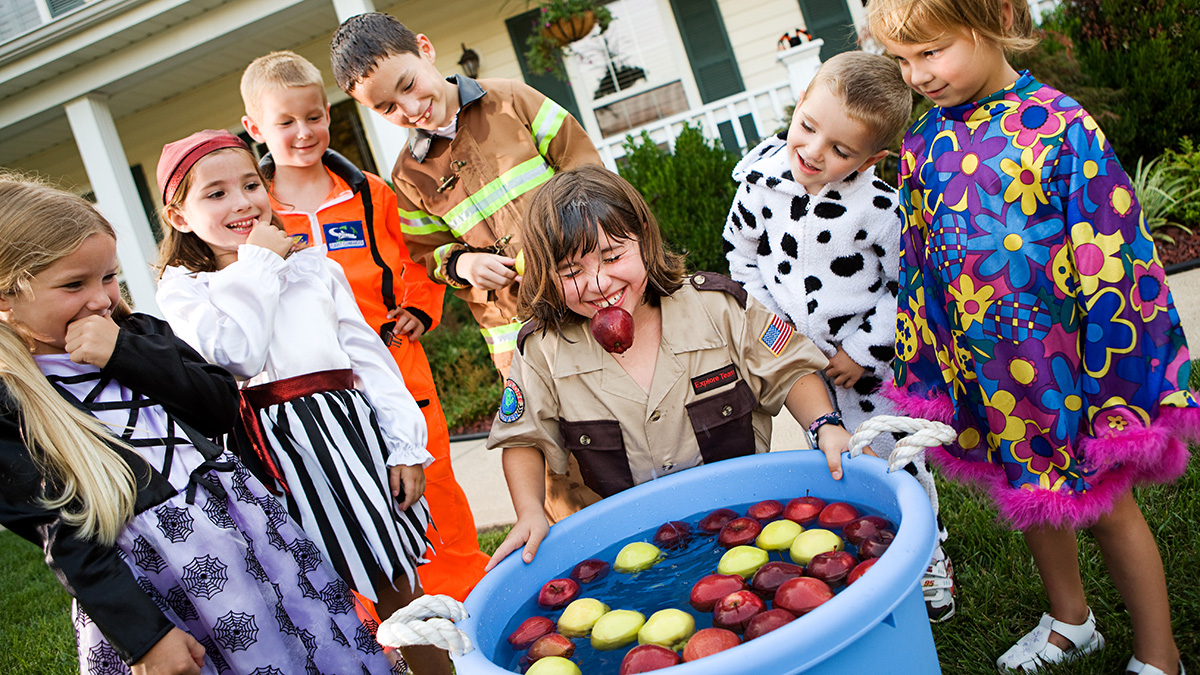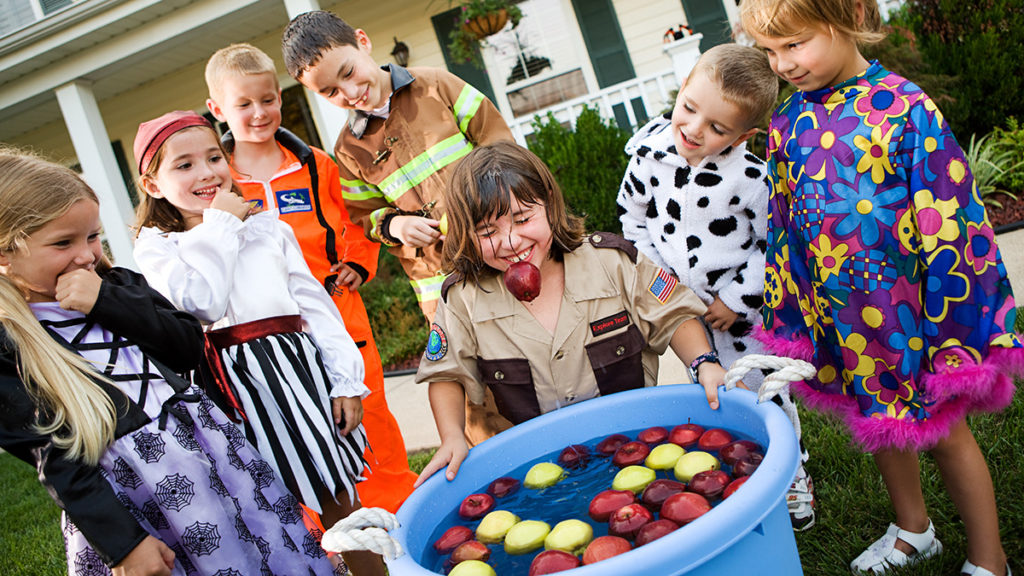 An apple cider bar is an easy and affordable way to provide a party-themed beverage. Since fall weather can be unpredictable, you can serve both hot and cold apple cider along with an assortment of add-ons, such as cinnamon sticks, ground cinnamon, ground cloves, honey sticks, Red Hots, and orange slices.
MORE: Pumpkin Cupcakes with Cinnamon Buttercream
Football fun
Cheer on your favorite football team with a pigskin-themed party. This event can be held indoors or outdoors, depending on the weather. Greens (for the football field) and browns (for the footballs) are natural color choices for decorating, and pennant-shaped flags and goal posts can add color and excitement. Or decorate in your team's colors and hang up your posters and jerseys.
For entertainment, a rousing game of flag football can be part of the fun. Football-themed bingo and bean bag toss are other easy games for all ages to enjoy. For real gridiron gurus, host a football trivia game with small prizes, such as gift cards or football cookies (of course!) for the winning team.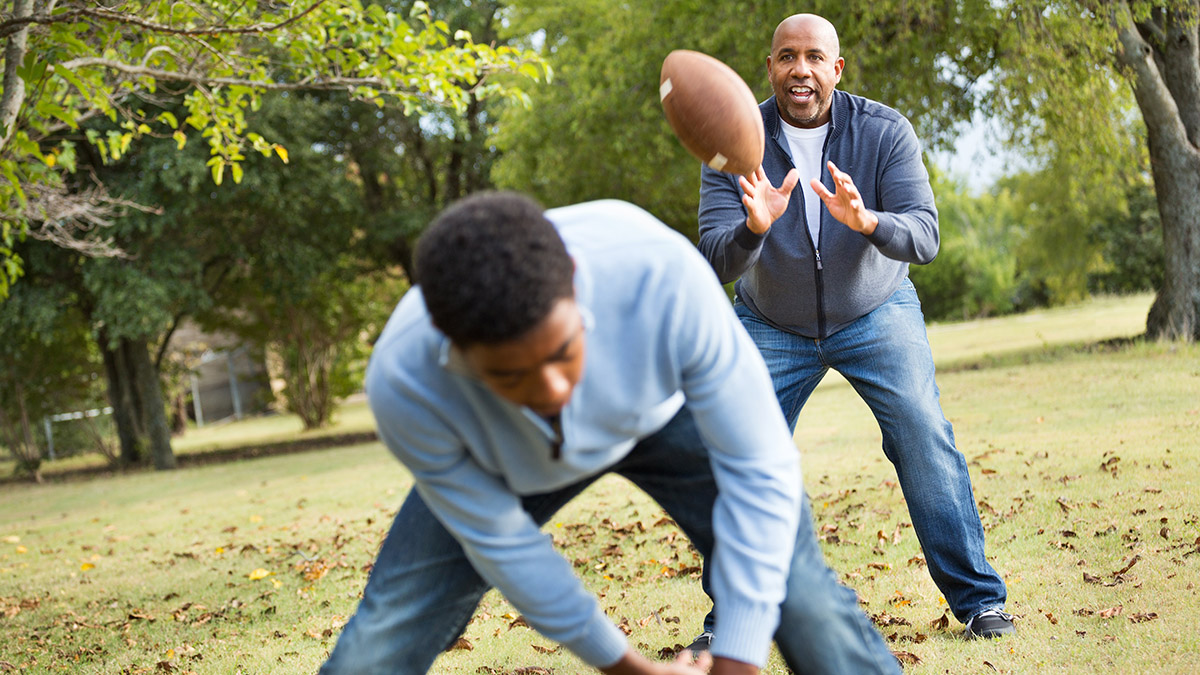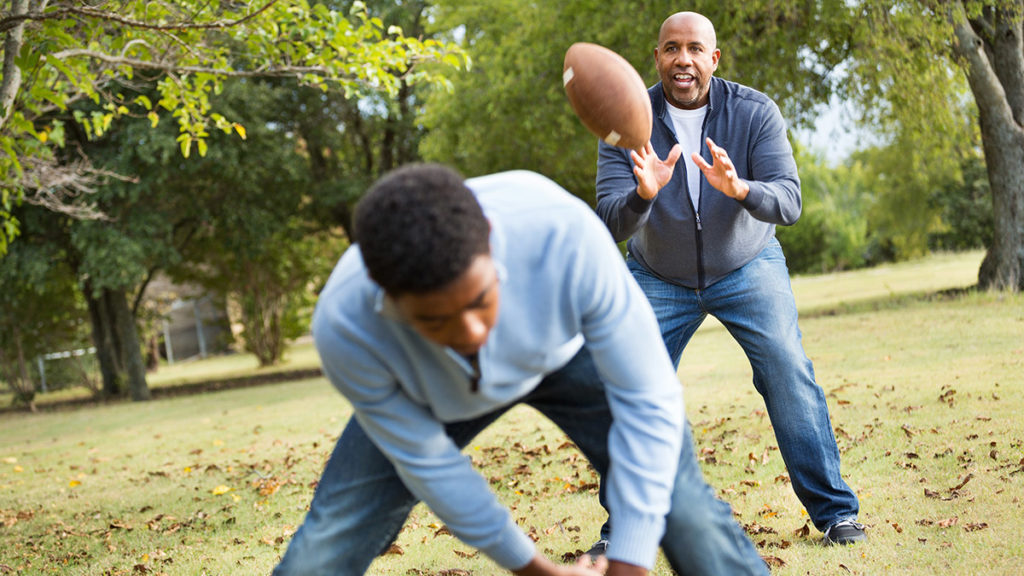 And we think these NFL popcorn tins from The Popcorn Factory will score big with your guests.
Pumpkin decorating party
Pumpkins epitomize fall. Just seeing these classic symbols of the season will have your guests feeling all warm and fuzzy inside, and will get them in the mood for a good time.
Decorating is a snap with this party. All you need to do is cover your tables with orange tablecloths, add some pumpkins and gourds, hand out a few carving tools, and voila!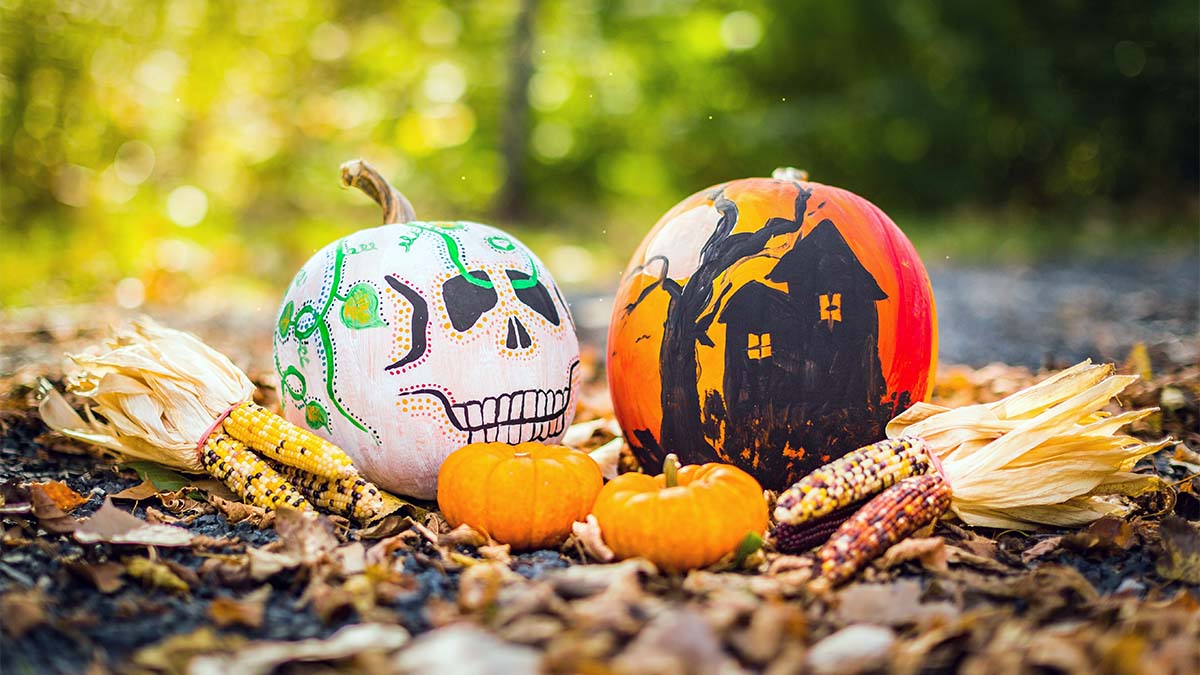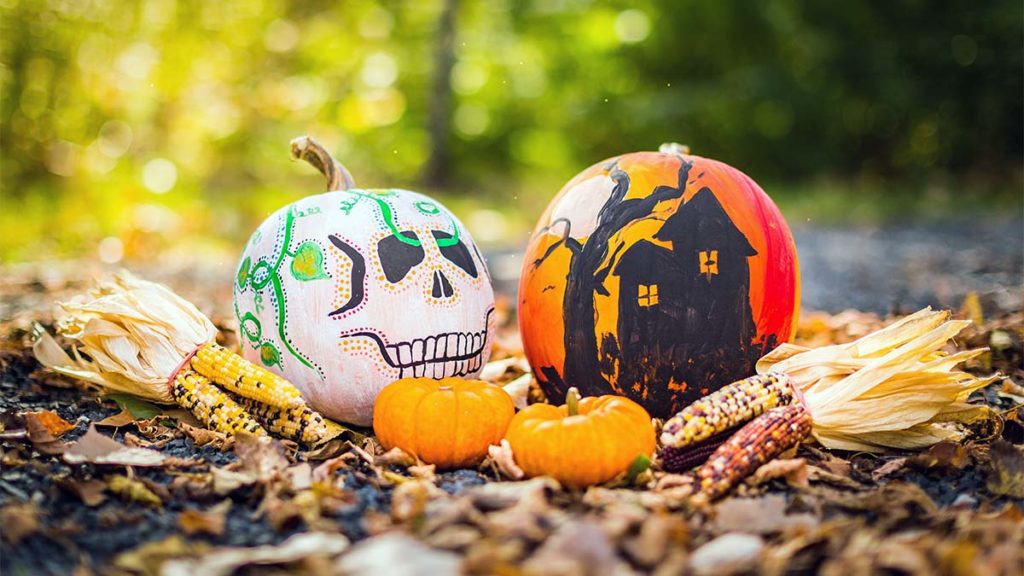 Your snacks can be part of your color scheme as well. We love the look (and taste) of these pumpkin fall cake pops, and good luck being able to resist one of these festive fall harvest pretzels.
Older kids and adults can do the carving, while you can arm younger kids with permanent markers or acrylic paints for a fall pumpkin decorating party. And everyone will leave with smiles on their faces when they take home a mini pumpkin and a Cheryl's fall day artisan iced cookie.
Backyard campfire party
Guests of all ages will love gathering around the backyard fire pit for storytelling (the spookier, the better, right?), games, and, of course, s'mores! (Cheryl's s'more cookie sampler can serve as inspiration.)
Depending on the ages of your guests, you can choose from a variety of traditional campfire games. Some of our favorites are Two Truths and a Lie, charades, Red Rover, Simon Says, and a scavenger hunt. Singalongs and karaoke also work great when you're sitting together around a fire pit.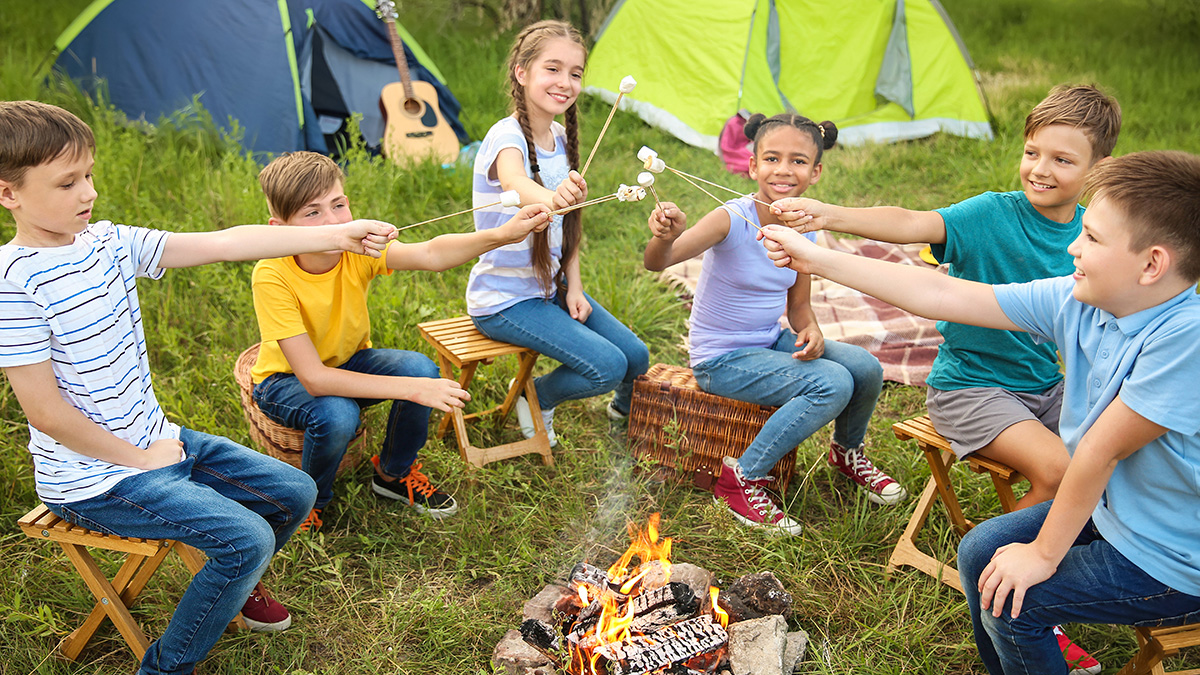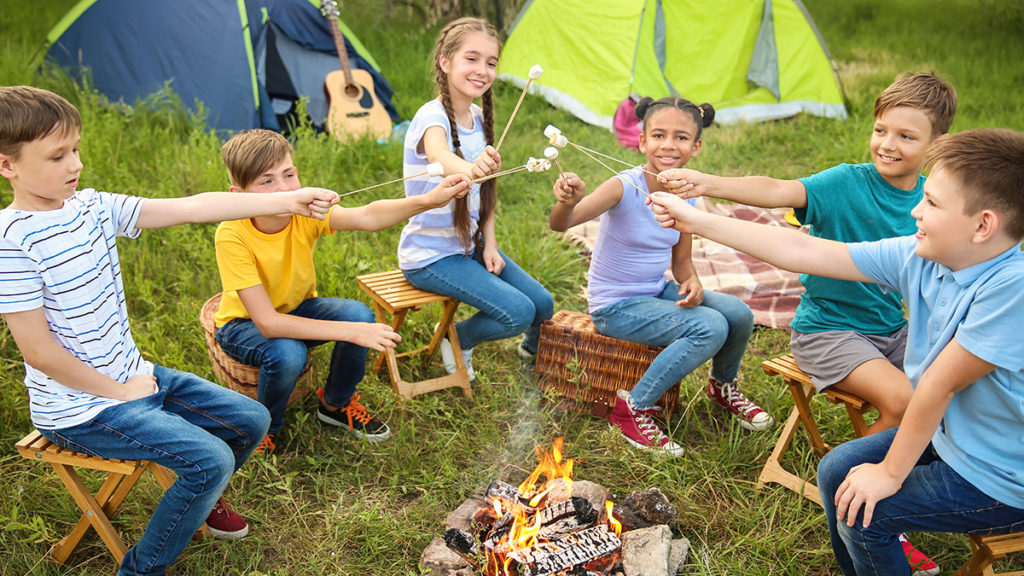 In terms of decorating, use the night sky and the fire itself as your centerpieces. You can always add your own touch with glowsticks and strings of mini lights.
'Not your average' costume party
Costume parties are fun any time of year, but especially so in the fall because of Halloween. If your birthday guest of honor wants a costume party, Carter recommends going with a simple theme.
"Sometimes having too many choices can result in us doing nothing," she says. "So a theme definitely helps with motivation and ensures most people actually come in costume." The sky's the limit when it comes to theme ideas — favorite animals, fictional characters, '90s hip hop, Hawaiian, superheroes. It's up to you.
Carter also suggests setting a low bar when it comes to guests' costumes. "The number one misstep for costume parties is the pressure it puts on guests," she explains. "Encourage guests to dress up how they feel comfortable. If that's a pair of cat ears or a themed shirt, that's totally fine.
"If they want to go all out and show up decked out head to toe, that's great too! That way, everyone is comfortable."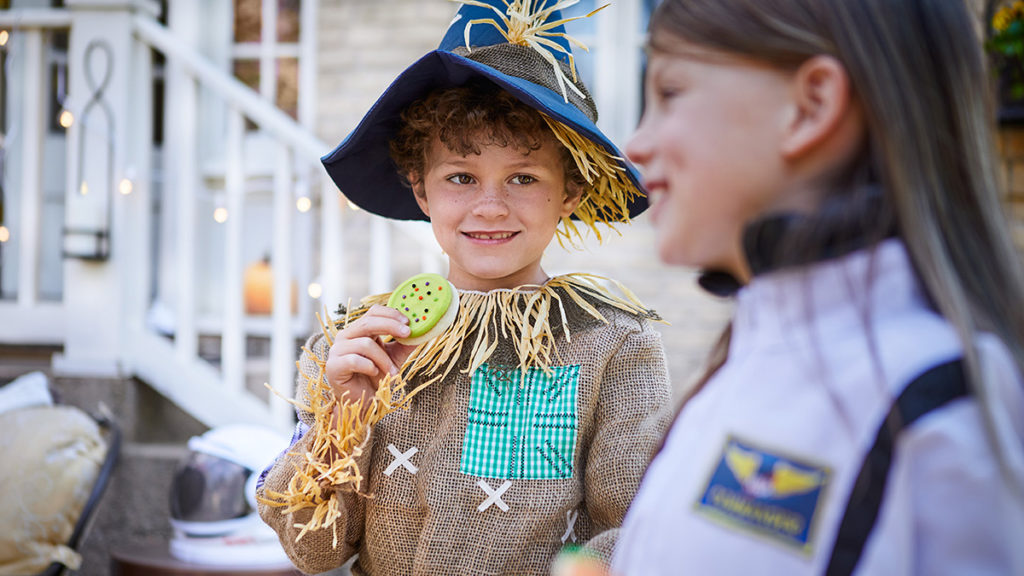 When it comes to kids, Carter recommends that parents bring along a change of clothes. "Kids often get uncomfortable in costumes, or they spill something on them and ruin them before Halloween," she says. "So, give them a little bit of time to wear it and show it off, and then have them change and enjoy the rest of the party and snacks."
The bottom line for fall birthday party ideas is to just have fun. "Parties are opportunities to celebrate someone or something, and that is what matters most," Carter concludes. "Enjoy having people together, making memories."