Happy Father's Day Dipped Strawberries

™
Happy Father's Day Dipped Strawberries™
We are sorry, the product you have selected is not available. Below is selection of top trending products that customers like you have chosen to help connect, express and celebrate.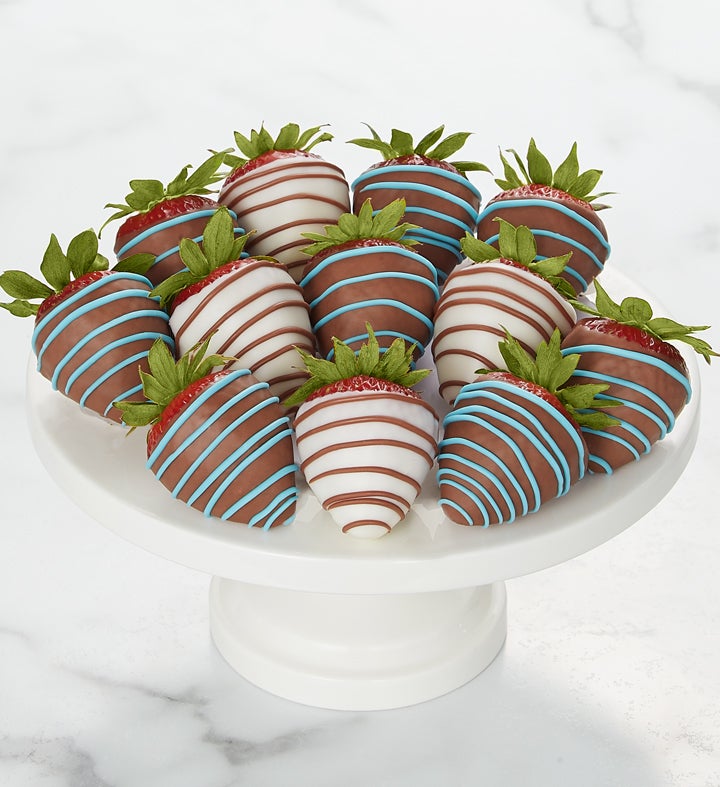 Product Details
:
1029-P-192795
If your Dad's got a sweet tooth, we've got just the gift! Our plump, juicy strawberries are dipped, drizzled and ready to be enjoyed as he kicks back and relaxes. Available in three sizes, it's the perfect Father's Day surprise to satisfy any size appetite.
Strawberries dipped in milk chocolaty confection with blue chocolaty drizzle; dipped in white chocolaty confection with milk chocolaty drizzle
May be delivered from a local shop or shipped in a gift box. See Details
24-count box serves approximately 4-6 people; serving size 140 grams
12-count box serves approximately 2-4 people; serving size 140 grams
6-count box serves approximately 1-2 people; serving size 140 grams
Contains: Milk & Soy. For additional allergy information, click here.