Birthday Balloons 6 1/2 Gallon 3 Flavor Popcorn Tin
Birthday Balloons 6 1/2 Gallon 3 Flavor Popcorn Tin
We are sorry, the product you have selected is not available. Below is selection of top trending products that customers like you have chosen to help connect, express and celebrate.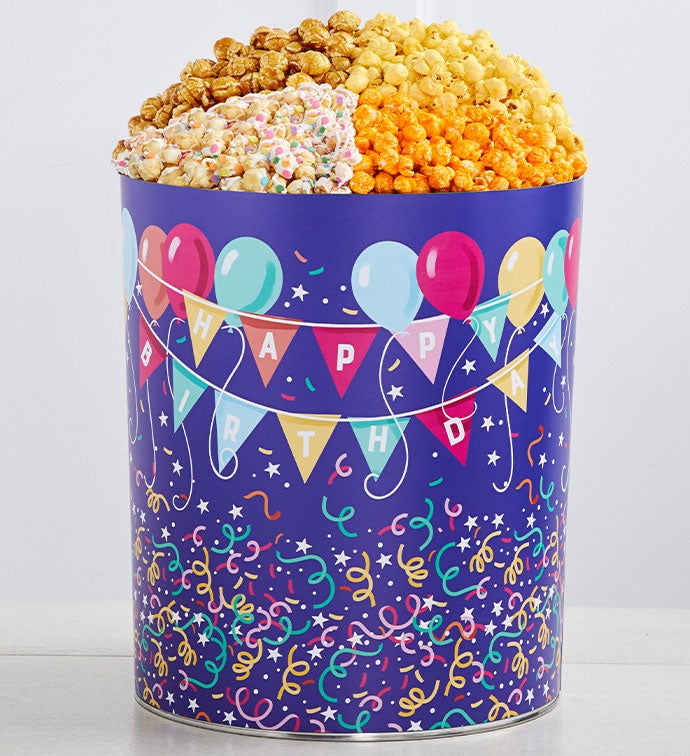 Product Details
:
1002-P-69156
Popcorn Delights:
Butter Popcorn – The popcorn classic with freshly popped kernels and buttery deliciousness.
Cheese Popcorn – A must for any popcorn fan. When you think of cheese popcorn, this is it!
Caramel Popcorn – Super crunchy and super delicious, one of our most popular popcorn recipes.