Happy New Year Cardalloon
Happy New Year Cardalloon
We are sorry, the product you have selected is not available. Below is selection of top trending products that customers like you have chosen to help connect, express and celebrate.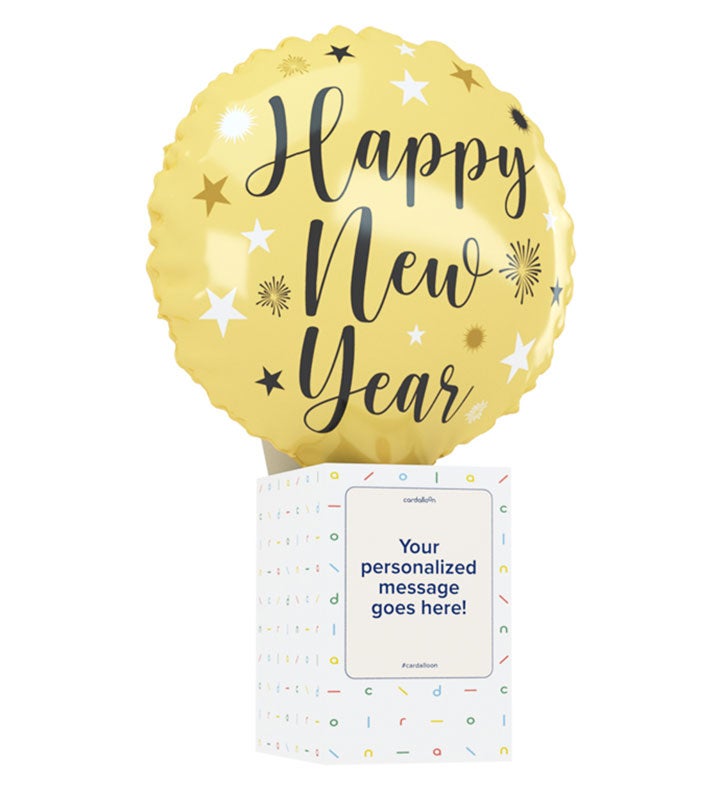 Product Details
:
1026-P-182111
Ring in the New Year with a unique gift, give more than just a basic greeting card, give the joy of a Cardalloon! Cardalloon is a one-of-a-kind greeting card with a personalized message of your choice and the surprise of a balloon! The balloon lasts for a few days but the smile it left on your loved one's face will last a lifetime.
Personalization Details:
Line 1: 20 Characters Max
Line 2: 20 Characters Max
Line 3: 20 Characters Max
Line 4: 20 Characters Max
Line 5: 20 Characters Max
Product Details:
Every Cardalloon is helium-free. We use the air you breathe to fill our balloons, which means longer inflation times for you to display your Cardalloon in your home or office.
Cardalloon does not contain any compressed gas, which makes it safe to send through the mail, and for people ages three and up.
No helium means balloons can't be released into the sky and get caught on power lines, or end up in places we don't want them, like the ocean.