Welcome back cookie & brownie fans!
The Holiday season has officially started! That means, buying presents, decorating your home, sending out greeting cards, and the always festive holiday party. While it's the most wonderful time of year, it's also the most stressful, so let Cheryl's help take some of the work off your plate (well, put something better on them!)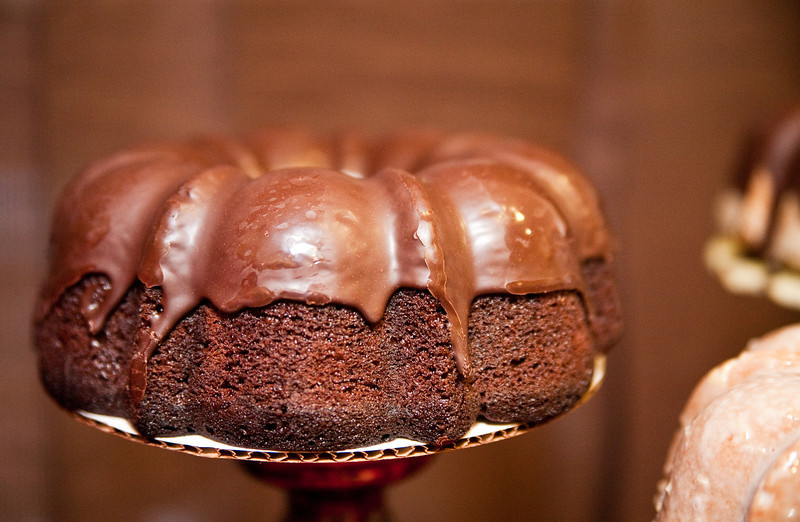 On Wednesday, November 15, the whole Cheryl's family worked together to be the shining star of our media Holiday party at our Los Angeles Mrs. Beasley's location. Top tier media guests and influential bloggers such as Associated Press, Los Angeles Times, NPR, Rockin' Mama, Romy Raves, Santa Monica Times, The Recessionista and more joined us for an evening of gourmet cookies, delectable cakes, brownies, and festive Holiday trends and tips provided by Celebrations.com expert Rachel Hollis ("I Do Over"). And lucky you! We're sharing some of them here.
A couple of great decorating tips for your Holiday party can be done easily and without breaking budget! Transform your space into a trendy holiday winter wonderland by repurposing things you already have. Hollis placed candied almonds within decorative champagne glasses and laid them out on the dessert table. She also repurposed the gift boxes featured within a Cheryl's cookies holiday gift tower to create a festive tiered plated dessert tray, and used candle holders to place the Miss Grace famed bundt cakes, along with other dessert creations. These tips make for a fun, festive, and creative way to display all that your Holiday party has to offer (and we know your friends will be marveled by your ingenious skills).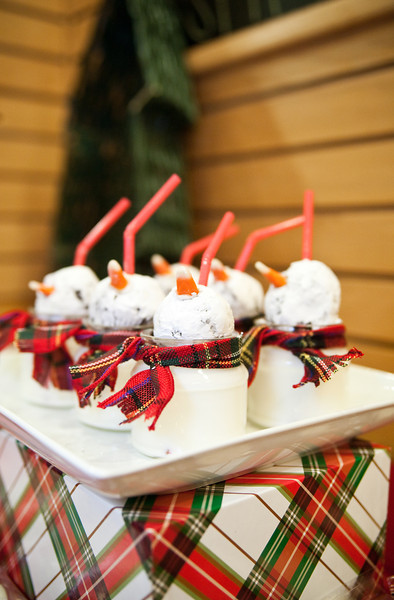 Another key feature of the event came from an entertaining trend quickly gaining momentum, especially around Holiday entertaining: having a festive dessert table for guests, and a designated kid's dessert table. For the main dessert table, Hollis incorporated her festively fun Holiday entertaining ideas such as the repurposed champagne glasses, candle holders, and Cheryl's cookie gift tower plates. For the children's holiday dessert table, Hollis used desserts from Cheryl's, Mrs. Beasley's, and Miss Grace to create delicious elements for children (and adults!) to enjoy. She placed Cheryl's mini brownies on popsicle sticks, created milk jars with snow man heads using Mrs. Beasley's famous truffle cookies, and added a child's touch of décor to Cheryl's buttercream frosted snowflake cookies. It was certainly a fun and deliciously festive time for all!

No need to fret about all the Holiday entertaining duties you've given yourself this Holiday season. With Cheryl's family of desserts, we make Holiday Entertaining a breeze. Try out some of our tips and tricks this Holiday for a fun time guaranteed!
Check us out on Facebook to see more of our Holiday Entertaining party pictures!